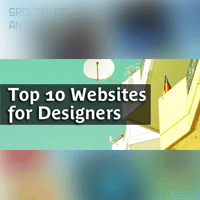 welcome
Are you attending a web design courses in Delhi or anywhere else in the world, are you a web designer or developer or planning to become one? If your answer is yes, then you need to keep reading. Web Design is an act that greatly depends on creativity, inspiration and exposure. Without Inspiration and exposure, web designers are bound to be local champions. Here are a few clean web sites that any web designer can use for inspiration in web designing.
Polygon
Polygon.com is a video games news and features sites. The website is geared mainly towards content especially for people with very short attention span. It is intricately designed with a lot of JavaScript features. Though this is a highly specialized website, completing a course in a web design institute should set you on the path to create sites like this.
FFFFound
FFFFound.com is an image bookmarking community that is crafted with a lot of visual ideas. The art, design and photography are simply remarkable. FFFFound has received a lot of positive reviews for its simple yet very artistic design.
Escapist Magazine
Escapist magazine.com is a game design and review site. Although the site may come across as gaudy to some minimalist web designers, it is still very laudable. The fusion of game concepts, plugins, JavaScript with basic html is simply fascinating. This is one site a web designer should really look into recreating.
Charles Apple Blog
Charles's apple blog is a personal blog by Charles that deals mainly with food and a whole lot of things in-between. The blog sets the standard in design and graphics. He also keeps up with the latest in the design community.
Billboard
Billboard.com is a music site and it features articles, videos, photos and news. It is a very huge site with a lot of archive links that gets updated several times in a day. The color combination, the look and feel of the site makes it a very good eye opener for intending web designers.
This is my Jam
ThisismyJam.com is a music sharing site. It takes musicians'album's artwork and apply a variety of creative image filters to them in order to make full-page backgrounds with video and audio overlays. It is a very simple yet artistic and very creative.
The garden edit
The gardenedit.com is a web design winning website. Contrary to what most people would expect an award winning site to entail. This site is a minimalist site, with very simple white background .The strength of the web design rests on photography.  The quality of the shots on the sites which are actually products transformed the web site from the simple website it is to an award winning website.
The legend of Cannes
This is a site designed to showcase the beauty and luxury of Cannes. It is also an award winning web design.
For more insights into remarkable web designs visit ,  csswinners .com or webdesign-inspiration.com.
TGC india is one of the best web design institutes in Delhi, which not only focus on classroom training on a particular application but give detailed insight on the technology of web, which can be used by all students, apart from the daily classes and assignments, students do case studies, prepare presentations, attend seminars by who's who of web design industry those keep visiting TGC campus in Delhi. Students also learn from the thousand of videos on web technology. Visit TGC campus and know why they are the called the best web design institute in Delhi.