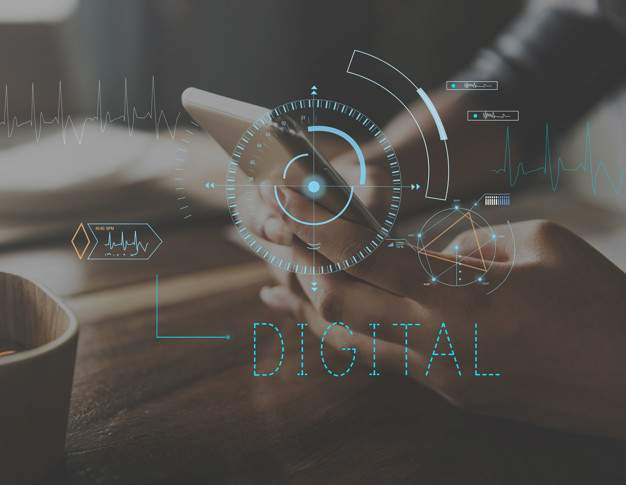 welcome
The COVID-19 pandemic has forced people to remain indoors. Some are with families, while others are alone. Whatever be the case, the digital media landscape has not been the same anymore. People do their daily chores and their jobs but are still left with loads of time. What do they do in their spare time? Consume digital content, of course! Social media, television, OTT streaming, Youtube, online gaming – you name it. Social and entertainment needs have migrated online long back, but not certainly not the same way as the corona crisis has emphasized the real need for it, a sense of eventuality has opened new doors beyond permissible use of digital media technology.

And all of this is coming at the expense of revenue generated from regular print and media, movie theatres, theme parks, tourism, etc. This is obviously due to the enforcement of social distancing and other such norms to control the spread of the virus.

So it's safe to conclude that digital media is flourishing and will continue to do so even in the post Coronavirus era as things slowly start to go back to how they used to be. In other words, digital is the new normal.

But what's exactly in store for the digital media industry, be it infotainment, commercial work, or education? Should you get excited?

Let's find out.

A digital future – The future will surely belong to those who can go digital in their approach. There are already reports emerging that many companies that were forced to give in to the 'work from home' model are finding them cost-effective and a good percentage of them might even stick to it after this nightmare gets over. Entertainment is already almost wholly digital. Heck, a certain telecom firm is planning to team up with production houses to release new blockbuster films on its OTT platform directly! The digital media industry was already going strong before this pandemic set in, but as things stand, they are about to see even better days.

More employment – As per Dentsu Aegis Network, digital advertising alone was projected to grow at no less than 27% to reach a whopping 17,377 crore INR in 2020. This is just a fraction of the digital marketing and media industry. With entertainment, education, and even commercial sectors moving online, the job market for trained candidates will spice up even in the backdrop of an impending economic crunch. So it's a very opportune time for digital media professionals and aspirants to work on their skill sets and ready up for the upcoming surge in the requirement of professionals in this field. Some of the more lucrative careers are Graphic Designers, Web Designers, UX Designers, Video Editors and Sound Editors, VFX artists, Game designers, Photographers etc. Freshers in these profiles will be having a great time as they will be sought after more than ever, the reason being people may not afford an expensive profile but will believe in hiring fresh talent that can be polished further.

Boost in entrepreneurship – In light of all of the above, those who want to set up 'their own thing' in the digital media sector are also set to cash in on the opportunity. As demand in this sector increases steadily, entrepreneurial footfall would increase at an equal pace. After all, entrepreneurship is the base of job and wealth creation. And with a lot of Governmental backing to further the 'Digital India' cause, the media and entertainment sector is going to see heavy incoming investments.

More emphasis on digital marketing – Digital marketing, especially video marketing, already sees a sharp increase during this pandemic. As mentioned earlier, regular print media has received a big jolt due to social distancing and people being restricted to homes. As such, there will be a great demand for digital media professions as they are the backbones when it comes to creating a great digital marketing campaign. Graphic designing, video production/ editing, and software professionals will find no shortage of suitors.

Yes, despite all the economic pessimism, digital media professionals are going to be in heavy demand. The main digital sectors in India contributed about 17,000 crore INR. These figures would ride an upward trajectory in the days to come.

So if you are a digital media aspirant, now is the time to act. Delhi based TGC Animation and Multimedia is a pioneer of multimedia training for the last 16 years. An official partner of the Skill India program of the Central Government, they have been imparting quality training to thousands of students in technologies like Adobe, Microsoft, and Autodesk. As an ISO-certified media training company, they have something for every digital media enthusiast.