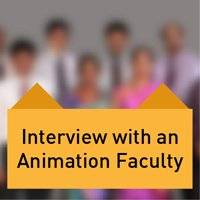 welcome
This is the final part of the interview with Jake, an animation tutor presently working at TGC Animation and Multimedia College. TGC Animation and Multimedia Institute is an animation institute located in South Extension Part One, New Delhi.
DIA: Are you working on any other animation software presently that you hope to teach at one time or the other?
TUTOR: Well, for my personal development, I am working on Unreal Engine 4, Unity, Revit and Rhino. I hope to develop my skills in them. Unreal Engine and unity are actually very valuable for game development and that is a particular area I have craved a new die-hard interest in. Revit and Rhino are more into the architectural line and I figured no knowledge is a waste.
DIA: Are you going to add those to the curriculum?
TUTOR: Well, I can't really say, I am not the administrator of the school. I can only suggest, it depends on the school to find the software, install them, fix a class schedule for it and most importantly find the students that would be interested in learning this software addition. So it actually depends on the school, but the school doesn't determine my level of development because I am naturally self-motivated and I am always in the quest to learn new things while still improving on what I had learned previously.
DIA: Do you have your own personal workstation or do you work in your school Lab?
TUTOR:  Yes, I have set up my workstation. It cost me a fortune, almost one lac. The workstation in the school labs are okay, but my personal workstation is just out of this world. It took me a year to save up the money and get exactly what I want, that is why I am able to learn new things aside what I have to teach in school.
DIA: What is your dream animation job?
TUTOR:  I personally don't have a dream job, my goal in animation would be to own my own animation studio and just put all my crazy concepts into play. That would be the ultimate achievement for me in the field of animation.
DIA: what advice do you have for tutors in the field of animation?
TUTOR: Continuous self-development is the key to success in this field. We are in a field that is constantly improving. Just recently the Autodesk 2015 software packages were released. The animation field is not like most other fields; new things are constantly coming up every day. We have to stay abreast with the development or soon enough you would be an outdated faculty. Most of the things I teach now, I learned myself, not from the school I attended.
DIA: what advice do you have for students that intend to study animation?
TUTOR: Come to the field of animation, only if you really want to do animation. The field of animation is not what you come into with one leg in and one leg out. You have to dive in, head first. Be very sure about your intentions and you also have to be self-motivated.
DIA: Thank you very much
TUTOR: Thank you, sir.
Contact Us