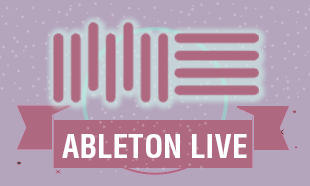 Instructors
Advanced Certification Course in Music Production through Ableton
Advanced Certification Course in Music Production through Ableton
Introduction OF mixing and mastering course in ableton :
do you want know Advanced Certification Course in Music Production through Ableton?
Ableton is a leading and advanced Digital Audio Workstation used by industry Studio professionals at ease, Ableton Live is popularly used for creating EDM productions and as a performance tool for live performances for ableton live training institute.
Objective of mixing and mastering Course Training in ableton:
At TGC, in Ableton Course student will learn how to write amazing CHORDS, BASELINES, MELODIES with no prior music knowledge, learn to make incredible builds and drops,ableton live school , grooves, you will also learn basic music theory and drums under the able assistance of our experienced trainers.
Course Outcome:
Learn how to set-up and navigate around Ableton Live so one can learn to use this amazing DAW
Record and Edit MIDI
Warp and Edit Audio for samples and loops
Using Synths, Samplers and Racks in Ableton
Record  Audio in Ableton Live
Sound Design and Synthesis in Ableton Live
Learn how to create amazing sounding songs
Course Outline:
Understanding the Basics of Ableton Live
• Recording and Editing MIDI
• Recording Audio
• Creating Beats
• Quantising
• Warping
• Sampling
• Drums Racks and Instrument Racks
• Synths, Simpler and Sampler
• Sidechaining
• MIDI Effects
• Compression and EQ,
 Advanced Certification Course in Music Production through Ableton.
Course Schedule:
Duration: 3 months
Schedule: 2 Hours/ 3 Days a week (Weekdays) 2 Hours/ 2 days a week (weekends)
WHY TGC INDIA for Ableton
Advanced Certification Course in Music Production through Ableton At TGC, All of our music production and sound engineering courses are being imparted by seasoned EDM, Digital production artist and musicians having years and years of experience and Best audio engineering school. We train students in our acoustic studio with all the desired equipment and working environment. Students are being taught about music theory based on various genres such as Bollywood, EDM, House, R&B, RAP, Alternate, R&B etc. There are number of collaborative projects available and students can stay back beyond their learning hours to produce music with proper backing from the institute.
Upcoming Batches:
---
Course Reviews
No Reviews found for this course.