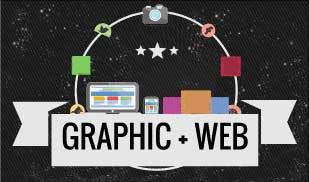 Instructors
Advanced Diploma in Multimedia Course In Delhi
Advanced Diploma in Multimedia Course In Delhi
INTRODUCTION OF BEST MULTIMEDIA COLLEGE IN DELHI
A unique programme of Multimedia = Graphic Design + Web Design is originally conceived and developed at TGC to provide you with cutting-edge training in one of the fastest-growing fields in digital media technology.
The Training modules followed in the Multimedia course dwells on the blending of Graphic design with advancements taking place in digital technology namely web design and designing for mobile and devices. TGC undoubtedly has one of the best faculty to teach Multimedia. Our Multimedia Faculty includes the department of Graphic and Web Design focusing on Illustration and imaging for print and web publishing, creating animated multimedia content for mobile and tablets, conceptualization, and digitizing art for advertising and print packaging. We have distinctive alumni working with reputed design studios while completing a multimedia course with TGC. Students from India, Africa, and other continents come to TGC to learn Multimedia Course. We can assure you an experience which is unforgettable and an assured career right in the end. Students Believe TGC as their natural choice while pursuing choosing the best Multimedia course institute, no one teaches multimedia better than us.
Programme Outcomes
Raster Imaging and Vector Imaging
Environmental Design projects
Packaging Design projects
Corporate Design presentation
Advertising Design projects
Concept & Symbolism study
Printing Processes & Costing- Live projects
Career Skills & Professional Practices by guest faculty
History and future of Graphic Design
Elements and Principles of Graphic Design
Typography- Series of Presentation
Symbols & Icon for web and mobile design
Design for print Publications
Information Design for graphic and web design
Creating eye-catching websites templates in a jiffy
Complete understanding of web navigation on responsive web
Integrating variable scripts in a web page and creating tableless websites
Making single page mobile-friendly dynamic sites
Landing pages for web campaigns and promotional microsites
Domain hosting and Site Maintenance
---
PROGRAMME OUTLINE
Module 1.: Commercial & Digital Illustrations
Visual communication
Laws of Design
Pre-production using Scribbling and mock-ups
Vector Illustrations
Vector Vs. Raster
Colour Schemes and Theories
Gestalt Psychology of Design
Hierarchy of importance in a design
Packaging Design
Typography
Case Studies and Project.
Module 2.: Advanced Artistry and Layout
Advanced Raster techniques
Creating collages and masks,
Adv. Image manipulation techniques
Image correction techniques
Designing Brochures
Catalogs
Newspapers etc.,
Designing for publications
How an Advertising agency works
Client brief to execution
Case studies and Projects.
Module 3.: Prepress & Production
File formats
LPI Vs. DPI
Fonts management in Windows and Macs
Form and Paginations for offset
Printing mediums
Preparing files for prepress
PS vs PDF
Editing PDF
Trapping & Overprinting
Paper sizing
Post Press
Prototyping
Costing methods.
Module 4. UI/UX for a Responsive Web Design
Aesthetics of Design Foundation
Types of Designs
Planning a website using a structured document
Site Navigation Types
Creating web illustrations like buttons, banners & bars
Typography for Web, Scribbling the layout prototype
Creating Wireframes and Mockups using BALSAMIQ
Creating responsive web templates
Slicing the templates
Recognizing Good Design vs. Bad Design
Optimizing graphics and images for faster downloads.
Module 5. Core Web Design Functionality
Advanced HTML5 and Dreamweaver
Adv. Style Sheets (CSS3) techniques
Web 2.0 & 3.0 standards
Forms and validations
Java Script
JQuery
AJAX
Database connectivity. Testing and Website maintenance
Upload using FTP controls
Creating Responsive Websites using Bootstrap
Responsive Theory with Flexbox Layouts
Responsive Patterns with Media Queries
Animating SVG with CSS
Angular
[cp_popup display="inline" style_id="9061″ step_id = "1"][/cp_popup]
---
Programme Outline:
The programme is being divided into 5 modules & Portfolio Design (details are as follows)
Normal Track
Course Duration: 12 months
Schedule: 2 Hours/3 Days a week
Fast Track
Course Duration: 6 months
Schedule: 3 Hours/3 Days a week

Frequently Ask Question – Multimedia Course 
A) Is this a practical course or only theory is being covered?
TGC- Multimedia course is a 100% practical course, concepts of multimedia theories are also being covered in a practical manner. Students attend day to day sessions of Graphic Design and web design's pre and post-production aspects in a real-time environment. TGC also serves as a finishing school for many of the design and IT colleges where digital aspects of learning are limited or just theory is being covered.
B) What are the eligibility of Trainers, teaching Multimedia at TGC?
We have a pool of Graphics and Web Designers working as Trainers at TGC, Most of our trainers are qualified design graduates or coming from a solid working experience in the design industry. We also appoint industry specialists and who's who as "Guest Trainers" delivering lectures on Typography, Copywriting, Digital artistry, Design theories, PrePress, Coding for web, Web development and authoring, Portfolio making and Portfolio critic etc.
C) Is this course available in both classroom and instructor-led online training mode?
Yes! Our Classroom mode course is available at our various centres in Delhi, Jaipur and elsewhere in India, whereas we are also one of the leading training providers of Multimedia training in an instructor-led arrangement, we do not conduct recorded sessions like youtube or udemy. At TGC, students can interact with trainers and class coordinators anytime during the learning and after it as well to ask questions and solve their queries. We deliver our online classes either through Zoom or MS Teams platform. All our instructors are top-notch experienced graphic designers of Indian origin. We also provide IT managers during online learning to solve any of the unexpected network glitches.
D) Will I be able to do practical projects for Graphic and Web Design in a Multimedia course?
Yes of course, Our Multimedia design course has a designated list of projects to be completed by the students under the supervision of a trainer. These projects are industry-specific and at times covers live projects as well. Each project is being assessed thoroughly and feedback is being given in one to one manner. After due assessment students are also being persuaded to upload their design work on platforms like Behance and Dribble etc.
E) Is this course available on both Weekdays and Weekends?
Yes, most of the courses either classroom or online mode are available in both weekdays and weekends mode. Weekdays courses are available from Mon-Fri whereas Weekends mode are either Sat-Sun or only on Sundays based on student's own convenience.
F) Can I take a free demo class before I join a course?
Yes! Students have the option of attending 2 free demo classes before they choose to join a course. Students may interact with trainers and students during these demo classes, also they can have a fair look on the syllabus and delivery methods during these demo sessions.
G) Does the institute have training on Mac or Windows systems? should i need to bring my own laptop or will the institute be able to provide me with a machine for practice?
We do provide classes both on Mac and Windows platforms, Each student is being allotted time for practice, for which system will be provided by the institute. students are also allowed to bring their own laptops as we provide them with free wi-fi.
H) How to compare TGC with other institutes, while I decide to join this course in Multimedia?
Almost 20 years old institute, the legacy of 15000+ passed out students and unmatched placement record always makes us distinct from others, but if that is not enough, other reasons include small batch sizes, personalised learning, experienced and qualified trainers in design, 4.8/ 5 google reviews makes us an institute with a difference. No one teaches Graphic Design better than TGC.
Will I be given Placement assistance from TGC?
Yes, at TGC we have our own placement liasoning cell, Placement cell helps students in creating an eye-catching portfolio, developing an awesome profile, uploading works on various channels, helping students to equip with mock interviews etc., coordinating with various companies for fresh recruitments, arranging interviews and finally getting students to succeed with a placement offer.
For bright students, we also have an assured paid internship offer.

Check out Degree Courses 
Upcoming Batches:
---