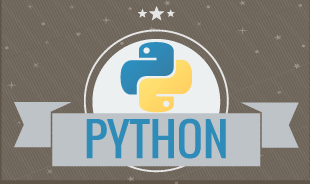 Instructors
Post Graduate Diploma in Artificial Intelligence
Post Graduate Diploma in Artificial Intelligence
Module 1: Getting started with Python programming
Overview
Introductory Remarks about Python
A Brief History of Python
How python is differ from other languages
Python Versions
Installing Python and Environment Setup
IDLE
Getting Help
How to execute Python program
Writing your first Python program
How to work on different Popular IDE's
[IDLE, Jupyter Notebook, Spyder etc.]
Module 2: Variables, Keywords and Operators
Variables
Memory mapping of variables
Keywords in Python
Comments in python
Operators
Arithmetic Operators

Assignment Operators
Comparison Operators
Logical Operators
Membership Operators
Identity Operators
Bitwise Operators

>Basics I/O and Type casting
Getting user input
Module 3: Data types in Python
Numbers
Strings
Lists
Tuples
Dictionary
Sets
Module 4: Numbers and Strings
Introduction to Python 'Number' & 'string' data types
Properties of a string
String built-in functions
Programming with strings
String formatting
Module 5: Lists and Tuples
Introduction to Python 'list' data type
Properties of a list
List built-in functions
Programming with lists
List comprehension
Introduction to Python 'tuple' data type
Tuples as Read only lists
Module 6: Dictionary and Sets
Introduction to Python 'dictionary' data type
Creating a dictionary
Dictionary built-in functions
Introduction to Python 'set' data type
Set and set properties
Set built-in functions
Module 7: Decision making & Loops
Introduction of Decision Making
Control Flow and Syntax
The if Statement
The if…else Statement
The if…elif…else Statement
Nested if…else Statement
The while Loop
break and continue Statement
The for Loop
Pass statement
Exercise
Module 8: User defined Functions
Introduction of functions
Function definition and return
Function call and reuse
Function parameters
Function recipe and docstring
Scope of variables
Recursive functions
Lambda Functions / Anonymous Functions
Map , Filter & Reduce functions
Iterators
Generators
Zip function
Module 9: Modules and Packages
Modules
Importing module
Standard Module – sys
Standard Module – OS
The dir Function
Packages
Exercise
Module 10: Exception Handling in Python
Understanding exceptions
Run Time Errors
Handling I/O Exceptions
try, except, else and finally statement
raising exceptions with: raise, assert
Module 11: File Handling in Python
Working with files
File objects and Modes of file operations
Reading, writing and use of 'with' keyword
read(), readline(), readlines(), seek(), tell() methods
Handling comma separated value files (CSV file handling)
Module 12: Regular expression
Pattern matching
Meta characters for making patterns
re flags
Use of match() , sub() , findall(), search(), split() methods
Module 13: Project Work
Student Management System Project using List
Bank Management System Project using Dictionary
Hotel Management System Project using Function
Employee Management System Project using File Handling
Part -2 Advance Excel:
Module 1: Introduction to MS Excel Environment
Introduction to Excel Interface
Features of MS Excel
MS Excel functions
Understanding of data calculations in Excel
Formatting of data calculation
Understanding about Sorting, Filtering & Validation MS
Understanding of Data Tools Panel
Excel Different Types of Charts Creation
How to Create Pivot Table & Pivot Charts
Basics of Macro Recording
Implementation of Vlookup() & Hlookup() Functions
Module 2: Dashboard Designing in MS Excel
Introduction to Dashboards
Designing Sample Dashboard
Step-by-step Excel dashboard tutorial
Representation of Dashboard data
Organizing data in Dashboard
Tips and Tricks to enhance dashboard designing
Module 3: Project Work
Dashboard Analysis Project in Excel
Stock Management System Project in Excel
Part -3 SQL:
Module 1: Introduction to Database
Overview of SQL
Database Concepts
What is Database Package
Understanding Data Storage
Relational Database (RDBMS) Concept
Module 2: SQL (Structured Query Language)
SQL Basic
SQL Commands
DDL, TCL, DML & DQL
DDL: create, alter, drop, rename
SQL constraints: not null, unique, primary key etc.
DML: insert, update, delete
DQL: select
TCL: rollback, commit
Select distinct keyword
SQL where
SQL operators
SQL like, not like
SQL between, not between
SQL order by
SQL limit
SQL aliases
SQL joins: Inner join, Left Outer join, Right Outer join, Full join
Mysql functions
Numeric functions: max(), min(), avg(), sum(), count() etc.
Date & Time functions: now(), today(), curdate(), curtime()
SQL Subquery
Part -4 Data Analysis:
MODULE 1: GETTING STARTED WITH PYTHON LIBRARIES
What is data analysis?
Why python for data analysis?
Essential Python Libraries Installation and setup
Ipython
Jupyter Notebook
MODULE 2: NUMPY ARRAYS
Introduction to Numpy
Numpy Arrays
Numpy Data types
Numpy Array Indexing
Numpy Mathematical Operations
Indexing and slicing
Manipulating array shapes
Stacking arrays
Sorting arrays
Creating array views and copies
I/O with NumPy
Numpy Statistics related Functions
Numpy Exercises
MODULE 3: WORKING WITH PANDAS
Introduction to Pandas
Data structure of pandas
Pandas Series
Pandas dataframes
Data aggregation with Pandas
DataFrames Concatenating and appending
DataFrames Joining
DataFrames Handling missing data
Data Indexing and Selection
Operating on data in pandas
loc and iloc
map,apply,apply_map
group_by
string methods
Querying data in pandas
Dealing with dates
Reading and Writing to CSV files with pandas
Reading and Writing to Excel with pandas
Reading and Writing to SQL with pandas
Reading and Writing to HTML files with pandas
Pandas Exercises
Part -5 Data Visualization:
MODULE 1: Matplotlib
Introduction of Matplotlib
Basic matplotlib plots
Line Plots
Bar Plots
Pie Plots
Scatter plots
Histogram Plots
Subplot
Saving plots to file
Plotting functions in matplotlib
Matplotlib Exercises
MODULE 2: Seaborn
Introduction of Seaborn
Categorical Plots
Bar Plots
Box Plots
Heatmaps Plots
Pair Plots
Regression Plots
Style and Color
Seaborn Exercise
MODULE 3: Plotly – Python Plotting
Introduction to Plotly – Python Plotting
Plotly
MODULE 4: Geographical Plotting
Introduction to Geographical Plotting
Choropleth Maps – Part 1
Choropleth Maps – Part 2
Choropleth Exercises
Projects using Analysis and Visualisation
Part -6 Statistics, Probability & Business Analytics:
MODULE 1: Introduction to Basic Statistics
Overview of Statistics
Data types and their measures
Measures of Central Tendency
Arithmetic mean
Harmonic mean
Geometric mean
Median
Mode
Variance
Standard deviation
Quartile: First quartile, Second quartile, Third quartile, IQR
Correlation & Covariance Matrix
MODULE 2: Probability Distributions
Introductio of probability
Conditiona probability
Norma distribution
Unifor distribution
Frequenc distribution
Centra limit theorem
MODULE 3: Hypothesis Testing
Concept of Hypothesis Testing
Statistical Methods
Z-Test
T-Test
Chi-Square Test
One Way Anova Test
Two Way Anova Test
Part -7 Machine Learning:
MODULE 1: Introduction to Machine Learning
What is Machine learning?
Overview about scikit-learn package
Types of ML
Basic steps of ML
ML algorithms
Machine learning examples
MODULE 2: Data Preprocessing / Data Cleaning
Dealing with missing data
Identifying missing values
Imputing missing values
Drop samples with missing values
Handling with categorical data
Nominal and Ordinal features
Encoding class labels
One hot encoding
Split data into training and testing sets
Feature scaling
Feature Selection
How to Handle Outliers & Removal
Underfitting and Overfitting
MODULE 3: Supervised Learning
Classification
Regression
MODULE 4: Unsupervised Learning
MODULE 5: KNN Classifiers
K-Nearest Neighbours (KNN)
KNN Theory
KNN implementation
KNN Project Overview and Project Solutions
MODULE 6: Regression Based Learning
Linear Regression Theory
Dependent and independent Variables
Linear Regression with Python implementation
Linear Regression Project on Predicting House Price
Multiple linear regression
Polynomial regression
Regularization
MODULE 7: Logistic Regression for Classification
Logistic Regression Theory
Binary and multiclass classification
Implementing titanic dataset
Implementing iris dataset
Sigmoid and softmax functions
MODULE 8: Decision Tree Classification
Introduction to decision trees
Entropy and Information gain
Introduction to bagging algorithm
Implementation with iris dataset
Visualizing Decision Tree
Ensemble Learning
Random forest
Bagging and boosting
Voting classifier
Project on Decision Tree models
MODULE 9: Support Vector Machines (SVM)
Introduction to SVM
Working of SVM and its uses
Working with High Dimensional Data
Kernel, gamma, margin
Breast Cancer Prediction Project using SVM
MODULE 10: Naive Bayes Algorithm
Conditional Probability
Overview of Naïve Bayes Algorithm
Feature extraction
CountVectorizer
TfidfVectorizer
Email Spam Filtering Project using naïve Bayes classifier
MODULE 11 Model Selection Techniques
Cross Validation via K-Fold
Grid and random search for hyper parameter tuning
MODULE 12: Clustering Based Learning
K-means Clustering Algorithm
Elbow technique
Silhouette coefficient
K Means Clustering Project Overview
K Means Clustering Project Solutions
MODULE 13: Recommendation System
Content based technique
Collaborative filtering technique
Evaluating similarity based on correlation
Classification-based recommendations
Movie Recommendation System Project
MODULE 14: Principal Component Analysis
Need for dimensionality reduction
Principal Component Analysis (PCA)
PCA Project with Python on cancer Dataset
MODULE 15: Natural Language Processing (NLP)
Install nltk
Tokenize words
Tokenizing sentences
Stop words with NLTK
Stemming & Lemmatization words with NLTK
Sentiment Analysis
Twitter Sentiment analysis Project
MODULE 16: Working with OpenCV (Computer Vision)
Basic of Computer Vision & OpenCV
Reading and writing images
Resizing image
Applying image filters
Writing text on images
Image Manipulations
Image Segmentation
Understanding haar classifiers
Object Detection
People ,Car, Bike, Bus Detection
Face, eyes detection
How to use webcam in OpenCV
Building image dataset
Capturing video
Face Recognition based Attendance System Project
Part -8 Deep Learning:
MODULE 1: Introduction to Deep Learning
What is Deep Learning?
Deep Learning Packages
Deep Learning Applications
Building deep learning environment
Installing tensor flow locally
Understanding Google Colab
MODULE 2: Tensor Flow Basics
What is tensorflow?
Tensorflow 1.x v/s tensorflow 2.x
Variables, Constants, Placeholder
Scalar, vector, matrix
Operations using tensorflow
Difference between tensorflow and numpy operations
Tensor Flow Computational graph
MODULE 3: Introduction to Artificial Neural Network
What is Artificial Neural Network (ANN)?
How neural network works?
Perceptron
Multilayer Perceptron
Feedforward
Back propagation
MODULE 4: Activation Functions
What does Activation Functions do?
Linear Activation Function
Sigmoid function
Hyperbolic tangent function (tanh)
ReLU –rectified linear unit
Softmax function
MODULE 5: Optimizers
What does optimizers do?
Gradient descent
Stochastic gradient descent
Learning rate , epoch
MODULE 6: Building Artificial Neural Network
Using scikit implementation
Using tensorflow
Understanding mnist dataset
Initializing weights and biases
Defining loss/cost function
Train the neural network
Minimizing the loss by adjusting weights and biases
MODULE 7: Modern Deep Learning Optimizers
SGD with momentum
RMSprop
AdaGrad
Adam
Dropout layers and regularization
MODULE 8: Building Deep Neural Network Using Keras
What is keras?
Keras fundamental for deep learning
Keras sequential model and functional api
Solve a linear regression and classification problem with example
Saving and loading a keras model
MODULE 9: Convolutional Neural Network (CNN)
Introduction to CNN?
CNN architecture
Convolutional operations
Pooling, stride and padding operations
Data augmentation
Building, training and evaluating first CNN model
Auto encoders for CNN
MODULE 10: Recurrent Neural Network (RNN)
Introduction to RNN?
RNN architecture
Implementing basic RNN in tensorflow
Need for LSTM and GRU
Text classification using LSTM
MODULE 11: Speech Recognition APIs
Text to speech
Speech to Text
Automate task using voice
Voice search on web
MODULE 12: Projects
Bike Detection & Counting the no. of Bikes passing Yellow Line
Stock Price Prediction Using LSTM
Attendance System Using based on Face Recognition
Gender Prediction Project
Face Mask Detection Project using keras & openCV
Email spam filtering Project
Hand Written Digits & Letters Prediction
Movie Recommendation System
Chat Bot Project using Tensorflow with Keras
Virtual Voice Assistant Project
Part -9 R Language:
Module 1: Introduction to R
What is R
History of R
Features of R
Obtaining and managing R
Installing R
Perform basic operations in R using command line
Packages
Input/output
R interfaces
R Library
Working with RStudio
Module 2: Data Types and Objects
Data Types
Variables in R
Scalars
Vectors
Factors
Numbers
Attributes
Entering Inputs
Evaluation
Printing
Missing Objects
Data Frames
R Objects
Matrices
Using c, Cbind and Rbind
attach and detach functions in R
Lists
Missing Values
Names
Module 3: Data Management
Reading Data
Writing data
Reading data files with tables
Files connection
Reading lines of Text files
Sorting Data
Merging Data
Aggregating Data
Reshaping Data
Module 4: Import and Export Data in R
Importing data in to R
CSV File
Excel File
Import data from text table
Module 5: Control Structures and Functions
Control statements [if,if..else,next,return]
Loop statements [while, for, repeat]
Functions
Function arguments & options
Scoping rules of R
Loop Functions [Lapply,Tapply,Mapply,Sapply,Apply etc.]
Module 6: Database connectivity with R
How to install RMysql Package
How to connect R to Mysql Database
Operation on Mysql Queries on R
Module 7: Date and Time in R
Dates in R
Times in R
Operation on Dates and Time on R
Module 8: Regular Expression & Random Numbers
Creating Random Numbers
Generating Random Numbers
Random Sampling
Pattern matching
Meta characters for making patterns
Regular Expression functions
Part -10 Data Analysis using R:
MODULE 1: GETTING STARTED WITH R LIBRARIES
What is data analysis?
Why R for data analysis?
Essential R Libraries Installation and setup
Rstudio Overview
MODULE 2: MANAGING DATA FRAMES WITH THE DPLYR PACKAGE
The dplyr Package
Installing the dplyr package
select()
filter()
arrange()
rename()
slice()
join()
distinct()
mutate()
group_by()
summarise()
sample_n()
sample_frac()
%>% [Pipe Operator]
MODULE 3: DATA CLEANING WITH THE TIDYR PACKAGE
The tidyr Package
Installing the tidyr package
Installing the data.table package
Cleaning data
Data Sorting
Merging data
Find & Remove duplicate record
gather()
spread()
separate()
unite()
Note :
In this module, we start with a sample of a dirty data set and perform Data Cleaning on it, resulting in a data
set, which is ready for any analysis.
Thus using and exploring the popular functions required to clean data in R.
Part -11 Data Visualization using R:
MODULE 1: GRAPHICS AND PLOTTING USING R
Basic Plotting
Basic plots in R
Line Plots
Bar Plots
Pie Plots
Box Plots
Scatter plots
Histogram Plots
Saving plots to file
Plotting functions in R
Plotting Exercises
MODULE 2: ADVANCE PLOTTING
GGPLOT 2 Visualization
Introduction of ggplot2 visualization package
Layers of ggplot2 package
How to install ggplot2 package
Introduction of ggplot2 cheat sheet
Histogram Plots
Scatter plots
Bar Plots
Box Plots
Line Plots
Pie Plots
QQ Plots
Style and Color
ggplot2 Package Exercise
MODULE 3: Interactive Visualizations with Plotly
Overview of Plotly and Interactive Visualizations
How to install Plotly Interactive Visualization Package
Plotly Visualizations
Part -12 Core Tableau for Data Analysis:
MODULE 1: Working with Tableau Desktop
Introduction to Tableau
What is Tableau?
Kinds of tableau
Tableau architecture
Overview to different versions
Installation of Tableau Desktop
Understanding tableau user interface
Connect Tableau to Datasets
Data analysis with tableau
Bar Charts
Area Charts
Scatter Charts
Pie Charts
Creating maps and setting map options
Creating Dashboards
Interactive Dashboards
Storylines
Joins
Data Blending
Table Calculations
Parameters
Dual Axis Charts
Calculated Fields
Time series Data Analysis
Data Extracts
Aggregation, Granularity, and Level of Detail
Filters and Quick Filters
Data Hierarchies
Assigning Geographical Roles to Data Elements
Assignments and Projects
For a complete breakdown of the modules in this Course,

Upcoming Batches:
Course Reviews
No Reviews found for this course.