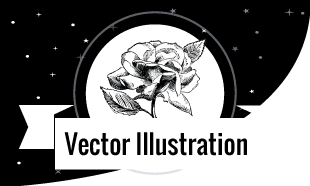 Instructors
Adv. Certification in Vector Illustration Design
Adv. Certification in Vector Illustration Design
INTRODUCTION
Learn about Adv. Certification in Vector Illustration Design. read this article till end
Geometrical shapes and figures are always pleasing to eyes when combined with bold outlines and bright colors. It is suitable for artistic work and technical drawings.
It has various aspects to cover and with amazingly designed sharp features, you can get a hang of tricks that are worth working upon. It does not involve conventional study techniques alone, and you can come up with self framed ideas and concepts based on factual observations to conclude your work.
Objective:
Using Adobe Photoshop or Illustrator software's you can get a grip of Vector Graphics Design and be well versed with upcoming trends and techniques to get skillfully acquainted with the whole process following some easy developed online tutorials that would help you understand the topics and orientations more clearly.
Course Outline:
Using Adobe's most essential tool, known as the pen tool, you can introduce yourself to some of the important features and shortcut methods of the work.
With the help of Vector Graphics Drawing, you can have the basic knowledge of how to create the vector art.
You can create simplified shapes that are organic using the Illustrator.
Vector Illustrations can be added with a feature of textures to achieve proper dimensions and outlook of the image or the art form
You can create line- based or geometric portrait of Vector Designs along with drawing faces and transforming human hair into the vector art form.
You can create customized cool animated characters popping out of your own ideas on the screen of your Personal Computer.
Using the polishing techniques of Vector, you can define your art form with manipulative colors, contrasts and depths. You can also give glitter and glazy effects to your Vector Art Forms of texts to make them look more appealing to the sight of the viewer.
The most common element of image sliding of Web Design can be achieved to create Vector Image Slider to have comfortable and easy access to various Art Forms.
Course Outcome:
The course will make you well versed with different software's like CorelDraw, OmniGraffle, FatPaint, SketchUp etc can be used to draw Vector Images. It will also help you complete your work within the given time limits.
Technologies Used:
Blending of different images using brushes can be achieved to give a cool and amazing tint to the appearance of your work to give viewers an eye-catching gift. In this way, you can create blissful scenes and backgrounds.
Career Scope:
You will be placed in animation, IT or many other industries as developers across the globe to shape your career with a new enthusiasm.

Why TGC:
TGC has proper classrooms and infrastructure. The faculties are expertise and will guide you through the entire course. The staff is extremely co-operative. Students at TGC always find opportunities to grow and interact for productive talent enhancement. They interact with teachers and get their queries solved with full confidence and ease.
For more information on Vector Graphics Design, kindly contact us.
[cp_popup display="inline" style_id="9044″ step_id = "1"][/cp_popup]
Upcoming Batches:
Course Reviews
No Reviews found for this course.