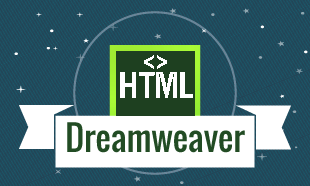 Instructors
Adobe Certification in Dreamweaver CC with Adobe ACA
Adobe Certification in Dreamweaver CC with Adobe ACA
INTRODUCTION
Adobe Systems have developed the proprietary web development tool, which is called as the Adobe Dream Weaver. In the year 1997, Macromedia originally developed this tool, but later it was taken over by the Adobe Systems. Latest versions of Dreamweaver have improvised support for various Web Technologies such as Java, CSS, server side languages of scripting etc. It has various features, like, action script, EDML, Wireless markup language, Virtual Basic Script Edition, java, java script, hyper text markup language etc. It is available in various languages such as Dutch, Swedish, Polish, Turkish, English, French, German, Japanese, and Korean etc.
Objective:
The motive of this course is a collection of stories and showing them up in an attractive way with the help of various tools. It serves the purpose of regular expressions of codes or texts across the site.
Course Outline:
Training is given in small groups say students with the number of six to eight for a period of four days
It helps you create high professional websites
The course gives you the basic knowledge of Dreamweaver and its applications
The course will contain the information about rigorous text developments for the website and a clean and simple interfacing
The course will help you through fast and easy formatting of the documents
It will contain the information on styling and formatting the page text etc.
Course Outcome:
Students will master the skills of successfully designing the website. They will also have the proper knowledge of appropriate insertion of texts, formats and columns or tables. The course will aid you comprehend the basics of the application of the software, and the exact areas you want to use it for.
Technologies Used:
Different technologies are scientifically used in the application. These technologies are blended, with fine skills, to mark the conclusion of the project. The technologies commonly used in the application of the software tools are selection of proper server side for scripting, comprehension of the broader perspective in the implementation of the projects in the proper application areas, appropriate creation of the web pages etc.
Career Scope:
Learning Dreamweaver offers you extremely positive approach to frame your career with various options and opportunities being made available to you. You can get placed in multinational companies or even be tutors or faculties for reputed institutes across the globe. You can also opt for easy work from home opportunities.

Why TGC?:
TGC offers you with the platform to telecast your creativity with the union of technology. It gives an aesthetic view to the art of communication in various forms. Students at TGC are given proper training on the course and are provided with separate computers to work. They are also given the leverage of working for extra hours as the self practice. Students are provided proper facilities like clean drinking water and rest rooms. The overall staff of the TGC is very co-operative and supports the students throughout the course.
Kindly contact our representative to know more on Dream Weaver Training Course.
Similar Courses ::

Upcoming Batches: