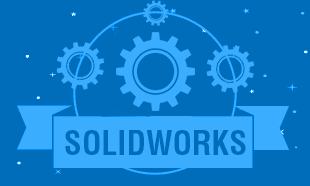 Instructors
Best Course in Solidworks Designing
Best Course in Solidworks Designing
INTRODUCTION OF SOLID SOLIDWORKS TRAINING
At TGC, In this project based Solidworks course, you will be learning how make 3D models, 2D engineering drawing, assembly, animation, and high-quality render of a check valve in SolidWorks.  It will take you from the very beginning of opening SolidWorks and teach you the entire designing workflow within SolidWorks. This course is ideal for Engineering Drawing students and can also be opted by students those looking for project based training.
OBJECTIVE
The Advanced Certification course in Solidworks aims to train its students so that they can create 2D and 3D models, learn about part and assembly modelling environments, learn about extrusions and cuts etc. Course focuses upon Solidworks software for the creation of both parts and assemblies.
Course Outcome Best Course in Solidworks Designing:
Upon finishing of this Solidworks course, and with sufficient practice hours at the institute along with workbook provided by TGC, student should experience increased design productivity, improved design process and a more logical approach explained in a practical manner to the design process.
Course Outline
Best Course in Solidworks Designing:
Introduction
Basic Sketch Tools
Sketch Relations and Rules
Course Schedule:
Duration: 2 months
Schedule: Weekdays- 2 Hours/ 3days a week. Weekends- 2 Hours/ 2 Days a week
WHY TGC INDIA FOR Solidworks
TGC India is a leading Solidworks institute in Delhi saddled with the responsibility of providing effectively trained and fully baked professionals into the market. TGC India is one of the few reputable institutes in Delhi To provide solidworks classes online, where what you see is exactly what you get. TRAINING organized by TGC India is one of the most detailed and updated courses on Solidworks. At TGC India, all courses have demo-classes, to ensure that students don't register for courses blindly. With over 18 years' experience in training students and a remarkable network of industry experts and alumni, TGC India is the place to go for Solidworks in Delhi.
TGC India offers an after training support for its students after their course has been completed to constantly keep them updated with the new trends and tools.   All courses at TGC India are 100% practical and due to our goodwill and good reputation, TGC India has been able to build a network of industry recruiters which make our courses come with a placement guarantee.
Similar Courses
Upcoming Batches:
---
Course Reviews
No Reviews found for this course.