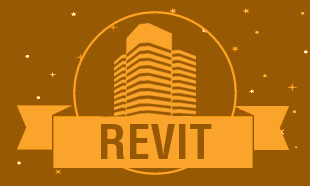 Instructors
Advanced Certification in Revit Architecture Course
Advanced Certification in Revit Architecture Course
INTRODUCTION OF BEST REVIT ARCHITECTURE COURSE  :
This course in Advanced Certification Course in Revit Architecture  Revit Architecture users or  who want to learn essential elements of Autodesk Revit Architecture. No previous CAD knowledge/ experience is necessary. However, architectural design, Revit map training drafting or engineering experience is highly recommended
Objective: Revit Training
Revit Architecture course at TGC is one of the most comprehensive Revit courses you'll find around. Course covers everything student need to start creating architecture course detail and professional building designs that engage clients, call them to action, and ultimately get you a job. The course is structured in easy to follow modules starting from basic concepts to more intermediate applications. It is taught using Autodesk Revit Architecture. The course will enable construction professionals get ahead in the learning curve of Building Information Modelling.
Course Outcome:
By the end of the course student will be able to create drawings and rendered images of building plans. Student will be able to understand concepts of Building Information Modelling and introduce the tools for parametric building design and documentation using Revit Architecture. Course will be covered from schematic design through construction documentation.  Concepts of Building Information Modelling and the tools for parametric building design and documentation also being covered.
Course Outline Advanced Certification Course in Revit Architecture:
Introduction to Revit Environment.
Advanced modelling commands
Links Imports and groups
Material and Rendering
Projects
WHY TGC INDIA BEST INSTITUTE FOR REVIT TRAINING ?
TGC India is a leading Revit architecture institute in Delhi saddled with the responsibility of providing effectively trained and fully baked professionals into the market. TGC India is one of the few reputable institutes in Delhi, where what you see is exactly what you get. This Revit TRAINING organized by TGC India is one of the most detailed revit tutorials and updated courses on Revit architecture that you would find around. At TGC India, all courses have demo classes, to ensure that students don't register for courses blindly.
TGC India offers an after training support for its students after their course has been completed to constantly keep them updated with the new trends and tools.   All courses at TGC India are 100% practical and due to our goodwill and good reputation, TGC India has been able to build a network of industry recruiters which make our courses come with a placement guarantee.
Similar Courses
Upcoming Batches:
---
Course Reviews
No Reviews found for this course.