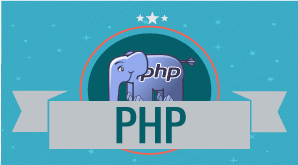 Instructors
Advanced Certification Course in PHP Programming
Advanced Certification Course in PHP Programming
INTRODUCTION OF PHP LEARNING COURSE
At TGC, our PHP Programming course provides the knowledge necessary to develop dynamic, database-driven web pages. There is huge demand of PHP developers across the world, understanding the need TGC has designed a specialized PHP course in Delhi, Various modules includes PHP as language, MYSQL as database, ,  training on CMS Joomla/WordPress and Drupal, Framwework CakePHP, Payment gateway integration, Magento, Open cart as essential parts of web designing and web development course in PHP.
We at TGC, as the best PHP institute in Delhi and having its branches in South Extension and Preet Vihar, we believe that if you want to succeed in web programming, PHP course is the right choice, we are coming up with new batches, if you are interested come and take a live demo with php trainers, industrial training options also available for students pursuing B.Tech and MCA and wants to to do hands-on practical Live Project training during the semesters break. call us now at 1800-1020-418
Pre-Requisites:
A basic working knowledge of HTML is presumed. Some conceptual knowledge of how web servers and best web development course, web browsers (clients) interact using HTTP. A working knowledge of at least one scripting/programming language or evidence of strong capabilities in relevant areas of mathematical/logical reasoning
Programme Outline: PP Course
Course Duration: 2 1/2 months
Schedule: 2 Hours/ 3 Days a week, Weekend batches also available (Sat & Sun or only Sundays)
---
Week 1: PHP and Web Programming – Overview
How PHP compares with other approaches: JavaScript, Flash, CGI/Perl, Microsoft's ASP, and Sun's Java Server Pages
PHP Pros and Cons
PHP: past, present, and future (PHP 3.0, PHP 4.0, and PHP 5/6)
The road ahead…
Modular application design
Learning to create and use code libraries
Object Oriented PHP
Separating front and back ends (MVC pattern)
Setting up your environment
Directory structure
Error handling and
Week 2: Elements of PHP – Review
PHP variables and arrays Control flow
Patterns for processing HTML forms
Understanding $_GET, $_POST, $_SESSION and other PHP super-arrays
Dynamically generating HTML – example: self-populating forms
Week 3: Functions
How to think about PHP's many utility functions
Examples with numbers, strings, and dates
Discussion: string functions vs. regular expressions
User-defined functions: units of code
Functional overview…
Return values
Parameters: Passing 'by value' vs. 'by reference'
Variable scope
Arranging function in separate 'include' files: code libraries. Looking ahead: what is an 'Object'? More about debugging and error handling
Week 4: PHP and MySQL
PHP's customized MySQL functions
A simple database-driven application: message board
Creating the database schema
Connecting to the database
Inserting and Updating data
Week 5: Object-oriented PHP
What is O-O programming, and why is it cool?
Understanding how using objects can improve PHP programs
Understanding how objects work in PHP
References vs. values
PHP 4 vs. PHP 5
Re-using existing objects: Example of the PEAR:: DB interface
Creating and programming with objects: Example of an object-oriented version of the message board
Week 6: String
Quoting String Constants
Printing Strings
Table of Contents
Accessing Individual Characters
Cleaning Strings
Encoding and Escaping
Comparing Strings
Manipulating and Searching Strings
Regular Expressions
POSIX-Style Regular Expressions
Perl-Compatible Regular Expressions
Week 7: Arrays
Indexed Versus Associative Arrays
Identifying Elements of an Array
Storing Data in Arrays
Multidimensional Arrays
Extracting Multiple Values
Converting Between Arrays and Variables
Traversing Arrays
Sorting
Acting on Entire Arrays
Using Arrays
Week 8: Object
Terminology
Creating an Object
Accessing Properties and Methods
Declaring a Class
Introspection
Serialization
Week 9: CMS and Framework- Joomla, Wordpress, Opencart, Codeigniter
Building cms through PHP
Joomla -A cutting Edge CMS, Installation and Administration
Creating and Managing sites made in Joomla
WordPress- Seamless CMS for everyone, Installation, and Administration
Managing admin panel at WordPress, Using WordPress and Joomla themes from the third party.
Week 10: Bringing It All Together
In the final week, we apply many of the concepts studied so far to develop a complete, well-architected web application component: a simple online shopping cart using cookies, sessions and the database.
PHP and web application security
More about objects
If You are Finding In This Course In Jaipur Click Here
Similar Courses

Upcoming Batches:
---