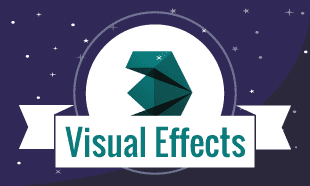 Instructors
Advance Diploma course in Visual Effects
Advance Diploma course in Visual Effects
INTRODUCTION of Visual Effects Learning
Visual Effects Diploma course offered by TGC is among the best courses offered in Composting and 3d special effect High end VFx. Visual effects are created digitally and modified for TVs or Video Games. The basic motto is to keep the viewer glued to the characters and motions with effects and graphics. Combination of computer generated memory and live action footage causes digital composition. The biggest challenge is to edit soundtracks, videos and background. This course has a wide range of aspects that are covered within comfortable time spans according to your requirements and comfort without shelling out a huge amount of chips making your pocket face the brunt of the education you wish to pursue. It is always advisable to go for consultation before opting for any course so that you can scrutinize things on a broader line and prepare yourself on taking appropriate steps.
Objective:
The goal is to create an impact on the audience by transforming impossible into almost real with fine effects and superficial concepts of maintaining standard and quality. TGC Visual effects course make use of latest applications imparted on high end hardware. Course in cent percent job assured with leading Post production houses of the country.
Course Outline:
There are basically three steps involved in Visual Effects course-
Non Linear Editing and composting- It involves capturing of audio and video information in the hard disc of your computer, and then, using number of software you can edit them as per the need.
Visual Effects- During the course various specialized applications and plug-ins will be taught for mastering the art of VFx.
Match movie and Packaging- The course involves studying of high quality digital images, dynamics, matching of camera, shot planning and keying factors of Chrome and finally all bringing together to create stunning show reel of work.
Vfx Course Breakdown                           
Preproduction (3 Month)
Motion Graphic and Editing(3 Month)
3d Particles & Dynamics(4 Month)
Node based Compositing and Camera Tracking(6 Month)
Projects(2 Month)
Preproduction
Sketching (Drawing  Perspective, Storyboarding, Stop-Motion)
Adobe Photoshop: History/Element of Graphic Design, Digital Design, Types of Masking, color correction, Digital Images – Image file formats – DPI, Matte Painting – Photoshop Basics – Textures – Preparing your Photoshop file for camera projection – Lighting techniques – Moving Plate, Image Blending – mix, multiply, screen, maximum, minimum, add, subtract – speed changes, background. CINEMATOGRAPHY  (addition)
Photography (Fundamentals of Photography, Theory about DSLR)
Motion Graphic  & Editing
After Effects : History & Technique of  Rotoscoping , Motion Graphic,  Matte Painting Development, Special Effects,  frame size, composition, frame rates, motion, key framing, chroma-key, motion blur , semi-transparency
FCP (Non Liner Editing, Broadcast Editing, Sync Sound with Video)
3D Particles & Dynamics
Autodesk Maya(Camera Projection & Mapping in Maya,  Introduction to Particles & Dynamics using Autodesk Maya, Fluid Simulation, nParticles and the nDynamics System, Using nCloth, Rigid Body Simulation, Integrating Particles & Dynamics Effects,  Rendering in Layers etc)
Pulldownit  Pro( Shatter Effects,  Destruction using PullDownIt Pro)
FumeFx (Digital Destruction using FumeFx, Advanced Particles Effects, Fire & Smoke)
Rayfire (Dynamics Simulation, Glass Tracking, Explosions etc)
Krakatoa (Particle Rendering, Manipulation, Motion Blur, Large amount of particles handling)
Realflow (Hydrodynamics using Real flow,  Integrated with Maya, Realistic Water Simulation)
Compositing & Camera Tracking
Nuke (Basics  Intermediate The Foundry Nuke,  Rotoscopy, Node based compositing, Color Correction, 3d compositing, Paint & Cleanup using Adobe Photoshop & Nuke)
or
Advance Roto Techniques, Advance Paint Techniques, Chroma Keying Techniques, Day To Night Conversion, Digital Makeup, Creating Visual Effects Element, Time Warping, 3D For NUKE, Maya And NUKE Integration, Matte Paintings, Multi-Plate Compositing, Multi Pass Compositing, Project Planning.
Fusion (Basics  Intermediate  Eyeon Fusion, Rotoscopy, Node based Compositing, Layers Compositing , Matte Painting Development, Stereo Compositing ,Paint & Cleanup using Adobe Photoshop & Fusion)
PF Track (PFTrack  | Basics, PFTrack | Advanced,  Matchmoving Basics, Camera Tracking,  Camera Match in 3D)
Plugins
Projects/Demoreel
Rendering  for Visual Effects
Bringing it all together
Set Extensions
Assignments & Presentations
Course Outcome:
To carry on the Visual Effects, TGC make sure that student develops skills and knowledge in Cinematography, color's and light's techniques along with elementary knowledge of 2D and 3D animation skills. Visual Research is expected to be done to comprehend the concepts more clearly and implement them in their live projects. During the 18 months of learning, student will be able to learn expert level learning of VFx.
Technologies Used:
Using the technique of editing, the aesthetic value of an ordinary or an average image can also be imprinted in the minds of the viewers as the explicit union of eye catching reward and fun. A final piece of the video is created by modification and re-arrangement of the video segments for one or more videos thereby creating the final video. Maya, Adobe After Effects, Nuke, Fusion, Real Flow, Camera Tracking, Final Cut Pro etc. are used to make the course high on content and delivery.
Career Scope:
After pursuing integrated course in Visual Editing, you can have many career opportunities to establish your position as Digital Effects Animator and Painter, Modeler, Technical Director, Visual Effects Supervisor, Compositor and Pre-Visualization Artist in TV Production House, video special effects, Advt. Agencies and Animation Studios etc.


[cp_popup display="inline" style_id="9119″ step_id = "1"][/cp_popup]
Why TGC?:
TGC offers you the best facilities and infrastructure. It helps you in building up your personality. It has trained teachers with a very good experience. Independent computers are made available to every student to work on particular concepts. Libraries and laboratories are open even after the classes. TGC offers extensive classroom programs with rigorous practices. Each class is restricted to a time span of 2 hours so the students do not feel overloaded.
For more information on Diploma in Visual Effects, kindly contact us.
Upcoming Batches:
---