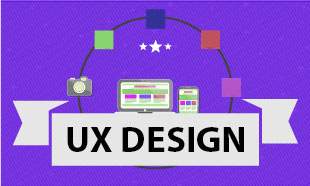 Instructors
Advanced UI UX Design Course in Delhi
Advanced UI UX Design Course in Delhi
Advanced UI UX Design Course in Delhi
Don't have an idea what UI and UX Design is or where to start to become a successful UI/UX Designer?  At TGC, We've got Advanced UI UX Course in Delhi that's going to open a whole new world of better career opportunities for you.
UX Design  is all about creating products, most commonly apps and websites, that are easy to use, help end user and look great. It's understanding what the target user needs and how they access what they actually want. It's how they interact with the information and how they navigate your design. The reason there's so much demand for UX designers information is that not a lot of graphic designers truly understand what's involved. It's more than just graphics!
Objective of UI and UX Design Course :
At TGC, we've got a team of Research Consultants and Designers with years of design experience. We know what UX and UI design for professional grade work requires, and we know how to give you the best training and information to build you a lifelong foundation to kick start your career as a UX designer. You don't need a background in user experience, design or coding to take this course.
Course Outline:
Learning what the relevant tools are for UX Designers.
Research a UX Project
Design Thinking
Wireframe a UX Project
Building User Profiles and Personas
Card Sorting, Sitemaps, and user flow
Creating Mock-up
Building Prototypes
Usability Testing
Feedback from users
At the end of the course, Projects would be conducted and each student would be expected to build a high quality UX portfolio, critic by our design experts for the purpose of placements.
Re-Design a Music App
Redesign one of the Govt. of India website
Redesign an E-commerce app
Optional Project of  user interest
Course Structure:
Part-1- User Interface Design
1. Introduction to UI Design
What is User Interface
Fundamentals of Design
Finding and Using Design Inspirations
2. Understanding UI Layouts
Analyzing Aesthetics
Alignment, Spacing, and Consistency
Raster and Vector Designs
3. Designing UI's
Introduction to Wireframes
Design using Photoshop and Illustrator
Prototyping using Adobe XD
4. Introduction to Web & Mobile UI Design
Types of Layouts
Web and Mobile Friendly Design
Layout Composition and Visualization
Grids based Design
5. Color and Typography
Color Theory and Schemes
Types of Interface (Solid & Gradient)
Typography Terminology
Choosing and Pairing Fonts
6. UI Design Patterns/Components
Icons and Forms
Search
Checkout Flow
Information Flow
7. Portfolio Design & Showcase
Design UI's Mockup
Create Design Portfolio and Resume
Present your Designs
Work Showcase on different platforms
Part-2- User Experience Design
1. Introduction to UX Design
What is User Interface/User Experience
UI vs UX vs IxD and its Importance
Elements of UX Design
2. Understanding UX
UX is Everywhere/Business and UX
User Research and Empathy
Persona, Scenario and Story Boarding
Fundamentals of Information Architecture
3. Learning UX Tools & Techniques
Wireframing using Balsamiq
Design and Prototyping using
Figma and Adobe XD
4. In-depth UI Design & Components
Design Guidelines (Web, Android, Ios, Material)
Colors, Grids, and Typography
UI Patterns
Sorting Techniques (Paper and Card)
5. Introduction to Web & Mobile UX Design
Responsive VS Adaptive
Layout Composition and Visualization
Image Sprites
Mobile Usability Research (Desktop vs Mobile Differences)
Discover-ability of Mobile Applications
Case Study
6. Task-Based Design
Brainstorming and Ideation
User Personas
Improving UX with Task Analysis
How to think about new problems
Case Study
7. Portfolio Design & Showcase
Design UI's Mockup
Micro-interactions & Animating UI's using Adobe After effects
Course Evaluation
Work Showcase on different platforms
Programme Schedule:
Normal Track
Course Duration: 6 months
Schedule: 2 Hours/3 Days a week
Fast Track
Course Duration: 4 months
Schedule: 3 Hours/3 Days a week
Online and Weekends Mode also available 
Software Covered:
Balsamiq (Wireframing) and many others small utility applications
Adobe XD (Prototype & Development)
Sketch (Mockup & Prototype)
InVision (Overview)
Adobe Illustrator cc (UI and Asset creation part)
Adobe Photoshop cc (UI and Asset creation and Presenting works on Behance)
HTML/ CSS/ JQuery (UI coding)
Adobe After Effects (Beginners level for making portfolio presentation)
AT THE END OF THIS COURSE, STUDENTS WOULD BE ABLE TO:
Learn the workflow of a User Experience Process
Actually be able to design the navigation process of an app or a website
AFTER THE COURSE, STUDENTS WOULD BE ABLE TO WORK AS:
WHY TGC INDIA PROVIDES BEST UI UX DESIGN COURSE INDIA?
TGC India has trained thousands of students in the last 18 years in the domain of Graphic and Web Design, Animation, Video Editing and Motion Graphics, web design courses class. We have got students placed with some of the leading digital media houses in India and abroad. TGC has got a team of designers, creative directors and coders to help students master the courses they pursue… While creating the UX design course, our endeavor is to create self-driven motivated students learning under the assistance of experienced UX designers having years of industry experience.
[cp_popup display="inline" style_id="9057″ step_id = "1"][/cp_popup]
FAQs Of UI/UX Designer Course
Similar Courses :
---
Related Articles:

Upcoming Batches:
---