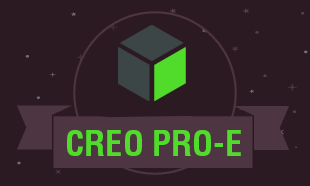 Instructors
Advanced level Certification Course in Creo (Pro-E)
Advanced level Certification Course in Creo (Pro-E)
INTRODUCTION OF PRO E TRAINING SCHOOL
The Advanced Certification course in Pro E at TGC is a comprehensive course that covers Basics to advance syllabus in Creo (Pro-E) engineering drawing. Training is recommended for students pursuing Mechanical Engineering, Mechanical Diploma or are working professionals in similar industry. Students seeking project based training for 6 months/ weeks in Mechanical CAD can do the course along with project training. This course is 100% practical with a cumulative project assessment at the end of the course. There is also the option of taking a free demo class before the course commences.
OBJECTIVE
The Advanced Certification course in Creo (Pro-E) aims to train its students on how to use the  Application in creating drawings and layouts of mechanical, aeronautical, machine, automotive and other relevant engineering areas. Upon completion of the course, the student would be able to make detailed projects. Learn Pro E course by TGC India in Delhi and Jaipur. Training is being imparted by working professionals.
Course Outcome:
Sketching Parts in 2D environment.
Sketching Parts in 3D environment.
Constraints and measures to define a sketch.
Create complex parts by creating and modifying  multiple bodies.
Course Outline:
Introduction to Creo (Pro-E)
Sketch Basics
Part Design
Modified tools
Assembly creation
Mechanism
Sheetmetal
Format< mark up and Weld
WHY TGC INDIA FOR Pro E
TGC India is a modern Creo (Pro-E) institute in Delhi saddled with the responsibility of providing effectively trained and fully baked professionals into the market. TGC India is one of the few reputable institutes in Delhi, where what you see is exactly what you get. Creo (Pro-E) TRAINING organized by TGC India is one of the most detailed and updated courses that you would find anywhere. At TGC India, all courses have demo classes, to ensure that students don't register for courses blindly. With over 19 years' experience in training students and a remarkable network of industry experts and alumni, TGC India is the place to go for Creo (Pro-E)courses in Delhi. TGC India has industry experts as part of its guest faculties as against residential trainers who have no field experience and cannot train students to meet the demands of the industry.
TGC India offers an after training support for its students after their course has been completed to constantly keep them updated with the new trends and tools.   All courses at TGC India are 100% practical and due to our goodwill and good reputation, TGC India has been able to build a network of industry recruiters which make our courses come with a placement guarantee.
Similar Courses
Upcoming Batches:
---
Course Reviews
No Reviews found for this course.