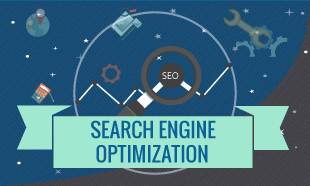 Instructors
SEO Training Institute In Delhi
SEO Training Institute In Delhi
INTRODUCTION OF SEO Training Institute in Delhi
Search Engine Optimization (SEO) Course are the activities carried out on the page and off the page of a website to improve the visibility of the website in the search engines.
TGC is a leading  SEO Training institute in Delhi and Jaipur with the legacy of thousands of passed out students.
OBJECTIVE
The Search Engine Optimization Course would teach students how to carry out both off page and on page search engine optimization activities on a website and how to use Search engine optimization tools to gauge a website and check the results of all search engine optimization activities carried out on a website as compared to that of a competitor with a similar brand or keyword.
COURSE OUTLINE
Introduction to Search Engines functionality
Search Engine on and off page optimization
Keyword Research, Analysis Through Google Analytics and Google Search Console
Search Engine Optimization tools
Content strategy and Blogging
Link Building strategy
Google Algorithms
Global Search Engine Optimization
SEO COURSE INSTITUTE BREAKDOWN
MODULE 1
Introduction to Search Engines functionality
History of search engines
How search engines work
The anatomy of a search results page
Organic vs sponsored search results
Search engine crawling, indexing and caching
Schema, Rich snippets, and data structure
Penguin, Panda, Hummingbird & other algorithms
MODULE 2
Search Engine on and off page optimization
Content optimization
Anchor Texts
Title optimization
Internal and external linking
The relevance of architecture in optimization
Video optimization
MODULE 3
Keyword Research, Analysis, and keyword terms
Keyword density
Keyword prominence
Keyword positioning
Keyword planner
Keyword ranking
MODULE 4
Search Engine Optimization tools
Google Analytics
Google webmasters and working with penalized sites
Google keyword planner tool
Google My business and bing places
Alexa rank checker
URL rewriting tool
Cloaking checker
Google PageRank tool/ Moz PA/DA, Alexa, and other ranking tools
Backlink anchor text analytics
Errors Types and Redirects
Rank signals
Backlink Builder
All in one SEO packs
MODULE 5
Search engine optimization during web design
The title, Meta description, and meta keyword
Spider-friendly code design
Navigation element plan
Search Engine compatibility and web layout for search engine optimization
MODULE 6
Back Linking
Directory submission
Social media posts and shares
Guest posting and Article submission
Blog commenting
RSS feeds
Links solicitation, One way links, two way links and links farms
MODULE 7
Spamming in Search Engine Optimization
White Hat vs Black hat vs Grey hat SEO Techniques
Duplicate content
Cloaking and phishing
Page redirects
Doorway pages
Hidden text
Keyword stuffing
Link farms
MODULE 8
Global Search Engine Optimization (SEO Course in Delhi NCR)
BY THE END OF THE SEO Course in Delhi, STUDENTS WOULD BE ABLE TO
Effectively optimize a website for excellent organic search results.
CAREER OPTIONS AFTER  BEST SEO COURSE
Students who complete this course have the following career options
Search Engine optimization manager
Search Engine Optimization specialist

[cp_popup display="inline" style_id="9077″ step_id = "1"][/cp_popup]
WHY TGC INDIA?
TGC India is a leading Digital art and Digital marketing with branches across the country.  TGC India has highly qualified and experienced staff.  The Search Engine Optimization (SEO) Training Course with TGC India is a 100% practical course and it comes with a 100% job placement guarantee. The SEO course with TGC India involves team projects, certification coachin, and post-course online support.
Similar Courses ::
Upcoming Batches:
---
Course Reviews
No Reviews found for this course.