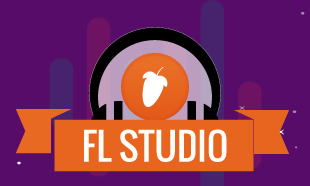 Instructors
Advance Certification Course in FL Studio
Advance Certification Course in FL Studio
Advance Certification Course in FL Studio
FL Studio   is a digital audio workstation from a Belgian company known as Image Line. It has about four different versions which includes  FL Studio tutorial, Fruity Edition, Producer Edition, and the Signature Bundle. Afrojack is one international producers that has used FL studio to produce  his many string of hits
OBJECTIVE of Advanced FL Studio Course
The Advanced FL Studio Course in Delhi would teach students how to effectively carry out music production for audio tracks, audio of films and television programs. The course is 100% practical  and is divided into seven simple Modules/ parts.
COURSE OUTLINE
Introduction to FL studio (latest version)
Core workflow and MIDI
Arrangement and Audio
Automation and Editing
Organize and export
Advanced Routing and tools
Use of plugins and synthesizers
COURSE BREAKDOWN
MODULE 1
Introduction to FL Studio
The FL studio Interface Basics
The windows audio setup
Testing the inputs and outputs
Using external interfaces with FL Studio
MODULE 2
Core workflow and MIDI
Audio set up
Connecting a keyboard and other MIDI  instruments  to FL studio
The channel and step sequencer
Tweaking the channels
Tweaking note properties
Adding plugins
Recording and editing MIDIS
Using patterns
The browser
Installation instructions
MODULE 3
Arrangement and Audio
Arranging the playlist
Key shortcuts
The mixer
Recording and editing audio
Parametric EQ2
Workflow organization
Mixer routing and sends
Recording with live knob movements
Making snare rolls
MODULE 4
Automation and Editing
Automation Clips
MIDI controller mapping
Recording Automation and the Event Editor
Piano Roll Editing such as pattern copying
Using scores and Midi with FPC
Tuning kicks and drum samples in FL studio
Mixing and effects
The event editor
Removing vocals from existing songs
The piano roll
Integrated wave editor
MODULE 5
Organize and export
The layer tool
Channel grouping
Rendering a song
CPU optimization
MODULE 6
Advanced Routing and tools
MIDI routing and output
Multi out plugins
Time stretching and pitch shifting
Precomputed Effects
MODULE 7
Use of plugins and synthesizers
Use of autogun
Use of boo bass
Use of harmless
Use of morphine
Use of harmor
Use of sawer
Use of ogun
Use of samplers such as slice x
Adding virtual effects to recording such as pitcher, vocoder, fruity vocodex, gross beat, juice pack and patcher
BY THE END OF THE FL Studio COURSE, STUDENTS WOULD BE ABLE TO
Edit raw audio recordings for music tracks, films and television
Create sound effects for all multimedia projects
Make Hit electronic singles
SOFTWARE COVERED
FL Studio (Latest Version)
CAREER OPTIONS AFTER COURSE
Students who complete this course have the following career options
Music production Artist
Sound production Artist

[cp_popup display="inline" style_id="9157″ step_id = "1"][/cp_popup]
WHY TGC INDIA?
TGC India is a leading Institute in Delhi with branches across the country. Our mantra is professionalism while teaching students, TGC hires best music producers to train students. The FL Studio Course has a 100% job placement assistance. TGC India has highly efficient, intelligent and vast staff. TGC India has been organizing Multimedia Training for both degree and short-term programs for upwards of 10 years and has a large number of alumni presently working in the Multimedia Industry music studio in delhi all across Asia and Africa.
Similar Courses
Upcoming Batches:
---