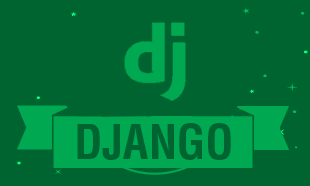 Instructors
Advanced Django Course Training in Delhi
Advanced Django Course Training in Delhi
Introduction: of Django Training Institute
Django is a high-level Python Web framework that encourages rapid development and clean, pragmatic design. Built by experienced developers, it takes care of much of the hassle of Web development, so you can focus on writing your app without needing to reinvent the wheel. It's free and open source. TGC in association with Pythontraining.net conducts specialisation course in Django framework.
Objective:
Advanced Django course In south delhi at TGC will dive you deep in the core concepts of this framework through step by step projects. In this Django Core course wou will go in-depth into various Django concepts to provide a comprehensive guide to topics that include:
Django Models
Model Instance Methods & Properties
Model-level field validation
Models map to databases
Django Forms and Formsets
Relating Data with Foreign Keys in Django
Handling Subdomains with Django Hosts
Form validation etc.
Course Outcome:
Django Models
Model Instance Methods & Properties
Model-level field validation
Django Forms and Formsets
Form validation
Model Form
Function Based Views (FBVs)
Class Based Views (CBVs)
CRUD in Django Views
Django Templates
Translation
Deploying Django on a Live Server|
Course Structure:
WEEK  0
Getting started with Django
What is Django?
Django and Python
Django's take on MVC: Model, View and Template
DRY programming: Don't Repeat Yourself
How to get and install Django
About the 3 Core Files:
models.py
urls.py
views.py
Setting up database connections
Managing Users & the Django admin tool
Installing and using 'out of the box' Django features
WEEK  1
Django URL Patterns and Views
Designing a good URL scheme
Generic Views
WEEK  2
Django Forms

Form classes
Validation
Authentication
Advanced Forms processing techniques

Django & REST APIs

Django REST framework
Django-piston
WEEK  3
Unit Testing with Django
Overview / Refresher on Unit Testing and why it's good
Using Python's unittest2 library
Test
Test Databases
Doctests
Debugging Best Practices

Further Guidance and counseling.
Training Partner

Upcoming Batches:
---
Course Reviews
No Reviews found for this course.