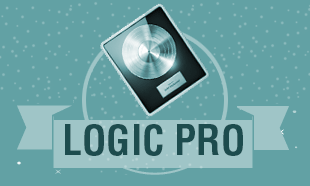 Instructors
Logic pro Advance level course in Delhi
Logic pro Advance level course in Delhi
INTRODUCTION OF APPLE LOGIC PRO COURSE
Advanced Certification Course in Music Production:
Logic Pro X is a leading Apple based Digital Audio Workstation used by industry Studio professionals at ease, there is a huge demand for Logic pro operators, Logic training course , if you are a music enthusiast and willing to make a career in Music production and Sound engineering industry, it is advised to learn Logic pro as a major DAW.
OBJECTIVE
At TGC, in our Logic Pro course you will learn the sound edit on latest version of application, our objective is to make you proficient in recording and editing an audio piece, discover and explore easiest and most authentic ways to write a music, learning industry specific workflow while using Logic Pro. Consistently produce mixes that sound clear, powerful and pro. by following  step by step mixing system and also using stock plugins.
Course Outcome:
Setup and Navigating through Logic Pro
Record and Edit MIDI
Building a track out from nothing
Import and search loops
Mixing and Mastering in Logic Pro
Music Production street smart techniques
Do's and Dont's
Course Outline:
Introduction and setting up Logic Pro
Making Music with Apple Loops
Making music with MIDI
Recording Audio
Mixing in Logic Pro
Mastering in Logic Pro
Course Schedule:
Duration: 3 months
Schedule: 2 Hours/ 3 Days a week (Weekdays) 2 Hours/ 2 days a week (weekends)
WHY TGC INDIA FOR Logic Pro
At TGC, All of our music production and sound engineering courses are being imparted by seasoned EDM, logic pro toturial. Digital production artist and musicians having years and years of experience. We train students in our acoustic studio with all the desired equipment and working environment. Students are being taught about music theory based on various genres such as Bollywood, EDM, House, R&B, RAP, Alternate, R&B etc. There are number of collaborative projects available and students can stay back beyond their learning hours to produce music with proper backing from the institute.
Upcoming Batches:
---
Course Reviews
No Reviews found for this course.