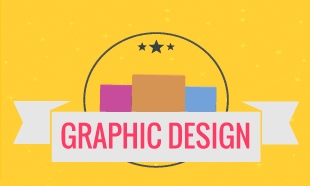 Instructors
Advanced Certification Course in Graphic Design & Prepress
Advanced Certification Course in Graphic Design & Prepress
INTRODUCTION OF  GRAPHIC DESIGN COURSE IN DELHI
The Advanced Certification Course in Graphic Design & Prepress is one of the finest  Courses available around and deals with the utilization of graphic training in product advertisement, branding and information dissemination. Being the Best Graphic Design Training Center in Delhi NCR, the Course entails all the processes that go into the making of print for commercial, editorial and educational purposes, A special module of Prepress in the end address all practical issues involved in Offset, Digital, Silkscreen, Rotogravure etc. Students of this course will also earn certification from Adobe by successfully clearing the Adobe Certified Associate (ACA) exam.
GRAPHIC DESIGN COURSES OBJECTIVE
This professional Graphic Design course would train the student to apply the principles and elements of design in product branding and advertising. Students will have complete hands-on graphic design training on all popular applications such as Photoshop CC, Illustrator CC, InDesign CC etc. used in print mediums, special classes based on Typography, Colour Sense will expand the knowledge of students towards the aesthetics.

Download our Brochure for a sneak peek

Graphic Design  Course Modules 
MODULE 1-  Commercial & Digital Illustrations 
Vector Illustration

Vector Vs. Raster

Creating manual Illustrations

Colour Schemes and Theories

Gestalt Psychology of Design

Hierarchy of importance in a design

Illustration design for logos

Designing illustrations for Publications

Working with Illustrative infographics

Creating Packaging artworks

Case Studies & Project.
MODULE 2-  Advanced Digital Artistry, Publication Layout & PrePress
Advanced Raster Imaging

Creating collages with Digital and Matt Painting

Advanced Image Color Correction Techniques

Picture Retouching like a Pro

Designing for Publication Layouts 

Advanced Typesetting skills

PrePress- Sending Design jobs to Press

Press Terms used in Offset, RotoGravures, Silk Screen to Digital Press

Choosing right File Formats

Process, strategy, and costing
MODULE 3 – Design Aesthetics
BASICS OF SKETCHING 
 The window cut/ viewfinder

 Pencil as a measuring device

Shapes and forms

Practicing shapes into forms

Types of shading 

Tones of shading 

Perspective – one point, two point, three point
BASICS OF DESIGN 
 Types of design- Graphic, Packaging, Interior, Fashion, Automobile, Toy, Product, Jewelry, 

Principles of design- Emphasis, Contrast, Balance,  Alignment, Repetition, Flow
COLOR PSYCHOLOGY
Color theory 

The science of color

Color Perception and Human Responses 

Color interaction and effects 

Color in design principles 

Use of color in design 

Colors and printing 
LOGO DESIGN
What is logo

Types of logo 

A short history of logo design 

What makes a good logo

The logo design process

Rules to follow

Logo Construction 

Corporate identity 
 TYPOGRAPHY 
Technical terms of typography 

Types of fonts

Font selection in design

Rules to follow in typography 
ADVERTISING CAMPAIGNS AND ITS TYPES 
Product Campaign 

Social Campaign 

Service Campaign 

Movie Campaign 
CAMPAIGN PLANNING
Research Process till Post testing 
LAYOUT DESIGN 
APPEALS IN ADVERTISING 
CREATIVE BRIEF 
What is creative brief 

Use of creative brief in designing 
PACKAGING DESIGN 
Types of packaging 

Materials to be chosen

Color, fonts and image selection 

Consumer Reaction with case studies 
AD AGENCY AND ITS STRUCTURE 
Types of ad agencies 

Different departments of ad agencies 

How they work 
SOCIAL MEDIA AD DESIGN
Facebook Ad Design 

Instagram Ad Design

Other Social Media Design
MAGAZINE COVER DESIGN 
PORTFOLIO DESIGN
Setting up Behance profile

Keys to make a stunning portfolio

Portfolio Refining

RESUME DESIGN
Placement sessions
Interview Question bank

Mock interview preparation

Presenting works
COURSE OUTLINE
Digital Illustrations

Advanced Digital Imaging

Layout for publication design, Prepress & Production.
Software Covered
Corel Draw

Balsamiq and Adobe XD (Overview)

Pre – Press
PORTFOLIO DESIGN
Logos & identity design

Stationery Design- Business cards, Letterheads and Envelopes

Design with Type (Typography projects)

Magazine cover page

Matte painting & Digital painting

Surreal Portrait

Photo Manipulation

Color Correction for Photographers

Poster Design

Web Template design UI & mock-ups

Album Cover

Designing for Notice and Announcements

Designing for social media

Background patterns

GIF Animations and Memes

Printing- Process, strategy, and costing

Object Drawing ( Emoji- icons)
Corporate identity design

POP material

Infographics

Gift Certificate

Brand Identity

Designing Web Assets- Buttons and Banners

2-3 Point Perspective Designs

Catalogues and Brochure design

Newspaper Layouts

Coffee Table books design

Cartoon Character

Multiple styles of Packaging to Mockups
Designing Advertising artworks

Invoices

Labels

Merchandising design for events and exhibitions

Outdoor media designs
AFTER Graphic Design COURSE, STUDENTS WOULD BE ABLE TO WORK AS
Graphic Designer
Visualizer
Associate Art Director
Design Project Manager
Graphic Design Institutes / Colleges in Delhi
TGC India has a reputation for churning out highly skilled graphic design students who are spread across lots of advertising, publication, news media, packaging, digital and offset press companies in India and all parts of the world. TGC India is the best & leading Graphic Design Courses Institute south  Delhi & Jaipur .  Students can choose from various Short Term Certificate & Diploma Courses in Graphic Design.

WHY TGC INDIA?
TGC India courses also come with 100% placement guarantee asides providing an excellent learning environment for students due to its international standard facilities, international students, and influence and extracurricular activities and industry exposure. So those students we are looking to make their career in graphic design join best Graphic Design Institute for  graphic design.
Frequently Ask Question – Graphic Design Course
A) Is this a practical course or only theory is being covered?
TGC Graphic Design course is a 100% practical course, even concepts of design theories are also being covered in a practical manner. Students take a day to day sessions of Graphic Design's Pre-production, Production and Post Production aspects in a real-time environment. TGC also serves as a finishing school for many of the fine arts colleges where digital aspects of learning are limited or just theory is being covered.
B) What is the eligibility of Trainers, teaching Graphic Design at TGC?
We have a pool of Graphic Designers working as Trainers at TGC, Most of our trainers are qualified to design graduates or coming from a solid working experience in the graphic design industry. We also appoint industry specialists and who's who as "Guest Trainers" delivering lectures on Typography, Copywriting, Digital artistry, Design theories, PrePress, Portfolio making and Portfolio critic etc.
C) Is this course available in both classroom and instructor-led online training mode?
Yes! Our Classroom mode course is available at our various centres in Delhi, Jaipur and elsewhere in India, whereas we are also one of the leading training providers of Graphic Design training in an instructor-led arrangement, we do not conduct recorded sessions like youtube or udemy. At TGC, students can interact with trainers and class coordinators anytime during the learning and after it as well to ask questions and solve their queries. We deliver our online classes either through Zoom or MS Teams platform. All our instructors are top-notch experienced graphic designers from Indian origin. We also provide IT managers during online learning to solve any of the unexpected network glitches.
D) Will I be able to do practical projects for advertising, publication, packaging and outdoor media etc.?
Yes, of course, Our Graphic design course has a designated list of projects to be completed by the students under the supervision of a trainer. These projects are industry-specific and at times covers live projects as well. Each project is being assessed thoroughly and feedback is being given in one to one manner. After due assessment students are also being persuaded to upload their design work on platforms like Behance and Dribble etc.
E) Is this course available on both Weekdays and Weekends?
Yes, most of the courses either classroom or online mode are available in both weekdays and weekends mode. Weekdays courses are available from Mon-Fri whereas Weekends mode are either Sat-Sun or only on Sundays based on student's own convenience.
F) Can I take a free demo class before I join a course?
Yes! Students have the option of attending 2 free demo classes before they choose to join a course. Students may interact with trainers and students during these demo classes, also they can have a fair look at the syllabus and delivery methods during these demo sessions.
G) Does the institute have training on Mac or Windows systems? should I need to bring my own laptop or will the institute be able to provide me with a machine for practice?
We do provide classes both on Mac and Windows platforms, Each student is being allotted time for practice, for which system will be provided by the institute. students are also allowed to bring their own laptops as we provide them with free wi-fi.
H) How to compare TGC with other institutes, while I decide to join this course in Graphic design?
Almost 20 years old institute, the legacy of 15000+ passed out students and unmatched placement record always makes us distinct from others, but if that is not enough, other reasons include small batch sizes, personalised learning, experienced and qualified trainers in design, 4.8/ 5 google reviews makes us an institute with a difference. No one teaches Graphic Design better than TGC.
I) Will I be given Placement assistance from TGC?
Yes, at TGC we have our own placement liasoning cell, Placement cell helps students in creating an eye-catching portfolio, developing an awesome profile, uploading works on various channels, helping students to equip with mock interviews etc., coordinating with various companies for fresh recruitments, arranging interviews and finally getting students to succeed with a placement offer.
For bright students, we also have an assured paid internship offer.
Similar Courses:
Upcoming Batches:
---