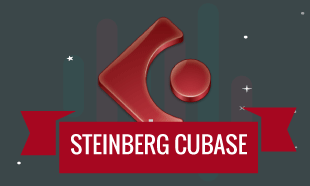 Instructors
Cubase Advance lavel course
Cubase Advance lavel course
INTRODUCTION OF CUBASE SCHOOL
STEINBERG Cubase is a music software product developed by German musical software and equipment company Steinberg for music recording, arranging and editing as part of a Digital Audio Workstation and dj courses.
OBJECTIVE
STEINBERG CUBASE course would teach the students how to use STEINBERG CUBASE in creating audio tracks for mp3 downloads, for film soundtracks and score, for radio jingles and television broadcast. The STEINBERG CUBASE Course is a 100% practical course.
COURSE OUTLINE
Introduction to STEINBERG CUBASE
Peripheral set up and Audio connection and Monitoring
Recording with Steinberg Cubase 1
Recording with Steinberg Cubase 2
Using VST and MIDI instruments
Arranging
Mixing and Mastering
COURSE BREAKDOWN
MODULE 1
Introduction to STEINBERG CUBASE
Cubase
Understanding the Cubase toolset
Digital Audio
Analog sound and Digital Audio
MIDI connectors
Audio Connections
MIDI ports, channel and track
Cubase Environment
Cubase Audio Terminology
MODULE 2
Peripheral set up and Audio connection and Monitoring
Audio and MIDI interface Devices
ASIO Drivers and Latency
ASIIO Direct X Full Duplex Drivers
MIDI Interfaces and Drivers
Device setup in Cubase
Background Processes
Monitoring Methods
Setting up VST connections
Input and Output connections
External FX connections
External Instrument connections
Studio connections
Saving connections
Creating a new project
Configuring project settings
Creating audio tracks
Setting up an audio track
Creating an instrument track
Creating a MIDI track
MODULE 3
Recording with Steinberg Cubase 1
Using the Control Room Mixer
Monitoring with the control room
External Inputs
Studio Sends
Media Management
Locations, filters, results and previewer
VST instruments presets
Applying instrument presets
Using VST Presets
Importing Audio content
Recording audio
Click track, tempo and time signature
Click setting
Overdubbing
Punch In/ Punch out Recording
Pre Roll/ Post roll
Punching in New tracks
Recording  multiple takes
Assembling a master take
MODULE 4
Recording with Steinberg Cubase 2
Using VST and MIDI instruments
VST instruments
Adding MIDI devices with the Device manager
Record Modes
Linear and cycle record mode
Recording MIDI
Virtual MIDI keyboard
MODULE 5
Using VST and MIDI instruments
Using Revire
VSTi and Rewire channels
Using insert effect
Plugin effects
Inserts versus sends
Using the pool functions
Optimizing the pool
Pool interactions
Editing vocal with vari audio
Editing MIDI events with the In place Editor
Using the Key editor and Note expression
Editing MIDI drum tracks
Understanding MIDI menu options
Quantizing Events
Adding MIDI track effects
MODULE 6
Arranging
Arranging in the project window
Using the arranger track
Working with Tempo
Working with beats and loops
MODULE 7
Mixing and Mastering
Using the Mixer
Working with FX channel tracks
Adding Equalization
Working with Group Channel Tracks
Writing and Reading Automation
Mixing for surround sound
Mastering and exporting the final mix
BY THE END OF THE STEINBERG CUBASE COURSE, STUDENTS WOULD BE ABLE TO
Create internationally standard audio tracks for commercial music releases, films and television soundtracks, montages and radio jingles and all other forms of audio music
SOFTWARE/ PROGRAMMING LANGUAGE COVERED
CAREER OPTIONS AFTER COURSE
Students who complete this course have the following career options
Music Producer
Music Composer
Sound track and Score Creator

[cp_popup display="inline" style_id="9160″ step_id = "1"][/cp_popup]
WHY TGC INDIA?
TGC India is a leading Graphics and Animation Institute in Delhi with branches across the country. The Steinberg  Cubase Course with TGC is 100% practical with job placement assistance and after course online support. Take the STEINBERG CUBASE course with TGC India.
Similar Courses
Upcoming Batches:
Course Reviews
No Reviews found for this course.