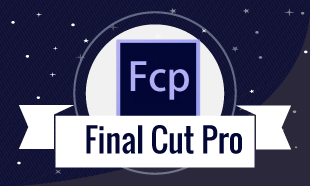 Instructors
Adv. Certification in Final Cut Pro (FCP)
Adv. Certification in Final Cut Pro (FCP)
INTRODUCTION
At TGC we provide hardcore training on Audio video Post Production including apple's most popular FCP (Final Cut Pro). The training is being impacted by industry GURUS working with reputed TV channels and post production studios.
Students are also provided with the proper knowledge of media management. Our intention is not just providing the software knowledge in FCP, rather TGC students go through the complete process of editing sense with interactive exercises. At the end of the course, we also assist students for placement. Some of our latest passed out, being given placements in MH1, Times Now, Sahara TV, India News, ABP News, NDTV,  Doordarshan etc.
---
Programme Outline: FCP Editing Courses
Normal Track
Pre-requisites:
Knowledge of mac operating system
Course Duration: 1 1/2months
Schedule: 2 Hour/5 days a week
Fast Track
Pre-requisites:
1. Knowledge of mac operating system
2. Basic knowledge of final cut pro/avid/premier pro.
Course Duration: 15 days
Schedule: 4 Hours/5 days a week
---
Final Cut Pro Basics Course Content:
Introduction to Final Cut Pro
Overview of the Interface
Working in a Final Cut Pro Project
The Editing Interface
Basic Editing – The Rough Cut
Working in the Timeline
Navigation
Advanced Editing Techniques
Working with Linked Items
The Trim Edit Window
Working with Audio
Preferences and Settings
Input
Getting Organized
Working with a Second Video Track
Rendering
Titles, Transitions, Generators
Final Output
Final Cut Pro Advanced Course Content:
Media Management
Offline/Online Editing
Customization/Organization
Workflow with Clips
Storyboard Editing Techniques
Editing Tips and Tricks
Working with Transitions
Advanced Trimming Techniques
Trim Edit Techniques
Advanced Editing Techniques
Working with Audio
Voice-Over Recording
Lesson 1:   Working with the Interface
Final Cut Pro Interface
Following a Workflow
Working with Projects
Working with Bins
Working with the Timeline and Canvas
Adjusting the Timeline

Lesson 2:   Marking and Editing
Playing Clips in the Viewer
Marking Clips
Preparing to Edit
Making Overwrite Edits
Adding Audio
Backing Up Sequences
Inserting Clips
Lesson 3:   Editing in the Timeline
Manipulating Clips in the Timeline
Editing in the Timeline
Lesson 4:   Other Editing Options
Editing Sound Bites
Marking in the Timeline
Replacing Edits
Deleting Clips and Gaps
Storyboard Editing
Lesson 5:   Single-Sided Trimming
Trimming
Dragging to Trim
Rippling Edits
Using the Razor Blade Tool
Trimming in the Viewer
Extending an Edit
Lesson 6:   Two-Sided Trimming
Trimming Two Edit Points
Rolling Edit Points
Slipping Clip Content
Slipping by Numbers and Shortcuts
Adjusting Clip Placement
Using the Trim Edit Window
Lesson 7:   Master Clips, Sub clips, and Markers
Working with Master Clips
Working with Sub Clips
Working with Markers
Lesson 8:   Customizing a Project
Customizing Browser Columns
Customizing the Interface
Choosing Settings and Preferences
Lesson 9:   Capturing Video
Connecting Sources for Capture
Previewing and Marking Your Source
Logging Your Clips
Preparing to Capture
Capturing Options
Setting Capture Preferences
Lesson 10:   Importing and Exporting
Importing
Exporting Files
Exporting with Compressor
Reconnecting Media
Lesson 11:   Working with Audio
Hearing and Seeing Audio
Adjusting Audio Levels
Working with Audio Clips
Working with Sync
Lesson 12:   Applying Transitions
Understanding Transitions
Applying Audio Transitions
Applying Video Transitions
Working with Other Transitions
Rendering Transitions
Favorite and Default Transitions
Lesson 13:   Mixing Audio Tracks
Adding and Organizing Audio Tracks
Applying Audio Key frames
Mixing Tracks in Real Time
Using the Voice Over Tool
Lesson 14: Adding Filters
Understanding Filters
Applying Video Filters
Sharing and Saving Filters
Applying Audio Filters
Applying Corrective Filters
Lesson 15:   Building a Composite Image
Compositing Clips
Adding Generated Items
Changing Filter Parameters in the Timeline
Rendering and Exporting Comps
Lesson 16:   Creating Motion Effects
Adjusting Views
Creating Motion Effects
Lesson 17:   Adding Text and Graphics
Working with Text Generators
Lesson 18:   Finishing and Outputting
Finishing Audio and Video
Exporting Finished Sequences
Outputting to Tape
Recapturing an Offline Project
Backing Up Projects
Lesson 19:   Video Transition Effects
Applying Video Transitions
Removing Transitions
Render Bars and RT Extreme
Rendering
RAM Previews
Adjusting Transition Settings
Saving Favorite Transitions
Default Transition
Lesson 20:   Video Filter Effects
Applying Video Filters
Adjusting Filter Settings
Removing Filters
Saving Favorite Filters
Saving Window Layouts for Effects
Recommended Window Layouts for Effects

Lesson 21:   Speed Effects
Constant Speed Effects
Variable Speed Effects
Freeze Frames
Lesson 22:   Motion Effects
Basic Motion
Crop
Distort
Opacity
Drop Shadow
Motion Blur
Motion Paths
Working with Color Mattes
Working with Garbage Mattes
Pan and Zoom
Viewing Options
Lesson 23:   Compositing with Nests
Superimpose Edits
Nesting
Exporting a QuickTime Self-Contained Movie
Exporting a QuickTime Reference Movie
Lesson 24:   Additional Effects Techniques
Add Edits to Minimize Rendering
Paste Attributes
Auto Render
Render Manager
Applying Filters as Transitions
Creating Perspective
Lesson 25:   Composite Modes
Add
Difference
Subtract
Multiply
Screen
Lesson 26:   Chroma Keyer
Chroma Keyer
Color Smoothing, 4:1:1 and 4:2:2
Spill Suppressor, Blue and Green
Lesson 27:   Color Correction Concepts
Color Correction Environment
Color Correction Goals
Neutralizing Mac OS X
Calibrating Broadcast Monitors
Lesson 28:   Working with Broadcast Safe Video
Video Scopes
Color Correction Window Layouts
Range Check
Color Corrector 3-way
Lesson 29:   Correcting White Balance
Lesson 30:   Balancing a Scene
Copying Filter Controls
Frame Viewer

Lesson 31:   Secondary Color Correction
Changing a Specific Color
Isolating a Color for a Black and White Background
Lesson 32:   Additional Color Effects
Combining Color Correction with Composite Modes
Isolating Multiple Colors for a Black and White Background
Lesson 33:   Soundtrack
Preparing for Soundtrack
Importing Assets
Indexing Audio Files
Creating a Soundtrack Project
Working with Audio Samples
Navigating the Composition
Track Settings
Saving a Soundtrack Project
Lesson 34:   Media Management
Reconnecting Media
Deleting Media Files
Find
Render Manager
Media Manager
Lesson 35:   Compressor
Preparing for Compressor
Adding Files to the Batch Window
Selecting Presets
Preview
Creating Presets
Setting Destinations
Setting Output Files
Submitting to the Batch Monitor
Droplets
Upcoming Batches:
Course Reviews
No Reviews found for this course.