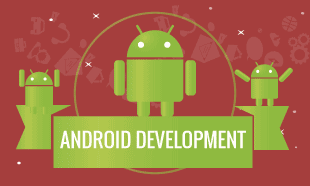 Instructors
Android App Development Course In Delhi
Android App Development Course In Delhi
Introduction A
ndroid Development Course
The Advanced Certification in Android Development is an Android App Development Course In Delhi designed to meet the demand for Android developers in the IT world today.
TGC's comprehensive curriculum in Android apps development training is handled by technical advisers with a tried and tested unique course delivery method tailored towards students who have completed their B. Tech or MCA degree. This Android Training in Delhi doesn't just teach Android but rather assists the student build Android Applications.
We take pride in our expertise in android development, android apps training and mobile application development training in Delhi NCR. Take a free demo Class for Android Training course in Delhi Now and see what TGC can offer.
Objective OF Android Training In Delhi
The Advanced Certification training in Android Development focuses on teaching the student how to create and test an android application on Android Devices such as smartphones, tablets, PDAs and how to deploy android applications into the market like Amazon and Google Play.
This android training in Delhi is a 100% practical course. Study Materials provided would be instructional guidelines as against textbook handouts and printouts. The main objective of this course is to produce Mobile Application Developers and Android Developers at the end of the course.
ANDROID DEVELOPMENT COURSE OUTLINE
This app development course in delhi  is broken down into five modules and would last a total of 3 months. These Modules include.
Introduction to Android Development.
Mastering the Android Interface
Data Mining and Usage
Developing Android services
Android Applications Publishing and Deployment
For the complete breakdown of this android development course in delhi ,

NOTE: At the end of this course. Projects would be executed by students individually and in teams. Projects Examples include
Bus Rapid Transit System (BRTS) locator
Accounts Tracking system android project
Android FTP Client Project.
Age calculator android Service Code
TOOLS COVERED IN Android Training In Delhi
Android SDK
Eclipse (3.5 recommended)
Android Development Tools (for Eclipse)
After this course, students would be able to work as
Mobile Application Developers
Android Application Business Owners.
WHY TGC INDIA For Android App Development Course In Delhi?
TGC India has taken the world of mobile application development by storm with its app development course in Delhi. With over 13 years of experience in training students and a remarkable network of industry experts and alumni, TGC India is the place to go for anyone interested in taking app development course in Delhi.
TGC India is on a mobile application development drive, intended to produce about  1000 Mobile application developers from students that come from a java training background who would go on to create the next big mobile startups in India and the world as a whole.
TGC India also has an after training support for its students to constantly keep them updated with the new trends and tools in the mobile Application development Industry.
We also have a 100% placement assistance after course completion due to our liaison with mobile application development companies as well as a vast network of clients that require mobile application services across India. Begin your Android training in Delhi Now. Click Here.

Upcoming Batches: