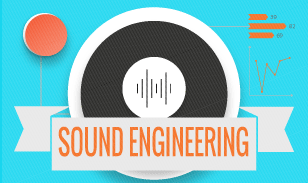 Instructors
Diploma in Music Production Courses & Sound Engineering
Diploma in Music Production Courses & Sound Engineering
Music Production & Sound Engineering Courses in Delhi
At TGC, Sound PRO is a program for all the music enthusiast having keen interest in  Music Production and sound engineering.  Made with a 100% practical approach Sound pro is about hands-on practical training on Recording, Synchronization, Mixing, Reproducing voice, Music and Sound Effects in music production . Sound Pro deals with Audio for a wide range of applications i.e. music production, Film and A/V post production, live sound reinforcement, advertising and multimedia broadcast. We are top institute that provide music production courses in delhi.
At TGC, a course in music production and sound engineering in Delhi will help you prepare a career as Musician, Music Production Artist and Sound Engineer. Faculty at TGC is young & talented Music producers with relevant hands on experience. At the end of the course students gets TGC autonomous certificate and also certified through Rock School of Landon.
Programme Outline: Music Production and Sound Engineering Courses
Normal Track
Course Duration: 1 Year
Schedule: 2 Hours/3 days a week
Fast Track
Course Duration: 6 months
Schedule: 4 Hours/ 3 days a week
(Weekend options also available)
Introduction to Desktop Production Tools
Music Production Process
Creating Musical Ideas
Listening and Analysis
Recording
Editing
Mixing
Mastering
Music Production Tools
Synthesizers
MIDI Sequencers
Audio Recorders
Processors
Mixer
Signal Flow
Analog Audio Signals and Connections
Digital Audio Signals and Connections
Signal Flow Between Devices
Setting Up a Virtual Studio
MIDI Signal Flow
Studio Configuration
Exam- On Signal Flow
Sound Theory and Acoustic Considerations 
Your Sound System
Sound Theory
Waves
Amplitude
Phase
Frequency and Wavelength
Velocity
Harmonic Content
Acoustics
Hearing
Analysing the Acoustic Space
Exam- Assignment on Sound Accoustic
Studio Microphone 
Microphone: Style, Types, Sounds and Application
Microphone Placement
Assignment- On Different Types of Mic
RECORDING 
Eq and Compression (Dynamics Processing) Vol 2.
Parallel Compression.
Sidechain Compression.
How to apply compression on various types of sounds / instruments / drums.
Mix Bus Compression.
Mastering EQ (Clinical).
De-essing & Multiband Compression.
Studio Software     
Digital Audio
Plug ins and uses
Inserts and Sends
Timing Correction
Tuning Possibilities
Recording
Project: Submit assignment on Different Types of DAWs
Music Theory 
Introduction and Chords I ; Major Scale Triads, Chord Tones and Intervals
Chords II ; Harmonizing in Thirds, Seventh Chord and Extensions
Harmonizing ; Minor Scale, Harmonic Minor Scale, Melodic Minor Scale, Modes, Transposing, Inversions, Bass and Melody
Project: Submit Project on Chord Chart and Circle of Fifth
Exam: Production Tools, Signal Flow, Sound Acoustic and Music Theory
Introduction to Electronic Music Synthesizers  
What's a Synthesizer?
Properties of Sound
Pitch, Timbre, Loudness
Virtual Instruments
Digital Samplers
Project: Submit Assignment on Different Synths
Introduction to MIDI Sequencing: Patterns and Recording          
MIDI Messages
Patterns in Music
Creating Patterns
Building an Arrangement from Patterns
Playing Against a Drum Track
Project: Reason Sequencing Project
Editing MIDI Sequences
Editing MIDI Sequences
Exploring Tempo, Key, Song Length, Velocity, Dynamics, Gate Time, Delay, Event-Level Editing
Fixing Mistakes
Correcting Timing
Correcting Durations
Correcting Dynamics
Editing Pitch
Cut/Copy/Paste Operations
Editing in the Arrange Window—The Logic Tools
MIDI Mixing and Automation
Project: Prepare 4 types of MIDI projects in DAW
Exam: Practical exam on MIDI sequences, EMS and Recording & Sequencing
Acoustics & Project Development and Review
Using Ozone:
Pre Eq
Compression (Single/ Mixbus / Multiband)
Spatialization of Entire MIX
Post EQ.
Saturation (TUBE / TAPE / EXCITER)
Limiting and Level Maximization
Interpreting Meters / Phase & Level.
Normalization.
Dithering and Noise Shaping.
Music Genres
Introduction to Genres
EDM
Rock/Pop
Hip-Hop/Trap
Bollywood/Punjabi/ Bhojpuri/ Nepali
Project: Min. 2 Projects in 2 different Genres
Music Production Ideas
Music Genre
Targeting Textures and Treatment for the Artist Sound
Focusing Song and Artist Vision
Understanding the Artist's Audience
Listening and Analysing Comparable Artist
Project: Create an original composition
Song Treatment
Every Song is it's Own Entity
Explaining and Developing Verse and Chorus Element's
The Beauty of Repetitive Themes
Developing Melody
Setting up the Chorus
The Breakdown
The Climactic ending
Project: Create an original melody
Instrumental Treatment 
Focusing Feel of the Song
Percussion – Developing Drum feel for the song
Keeping it simple
Developing Hook lines Instrumentally
Project: Create a groove
Vocal Performance
Figuring out the best way to work with your artist
Make sure you understand the Lyrics and meaning of the song and your input into
Vocal Production techniques ; doubling, layering, time based effects, compression, tuning
Project: Recording your vocals
Song Structure & Sample Layering
Arrangement Structure
Instrumentation and Important Instruments in a Genre
Sample Selection based on your Genre
Layering Samples based on your Genre
Layering Samples and Synth sounds
FX placement
Automation Filters, Pitch, Time etc
Building your own FX
Music secrets to help you make melodies easily
Project: Arranging the whole track
Putting it All Together  
Fundamentals of Building Great Sounds for the Core Instruments
Establishing the Foundation
Using Dynamics and Effects Appropriately
Establishing a Baseline Volume and Keeping It There
Project: Completing the whole track
Remix A Song
Find the BPM & key of the original song
Give it your own sound
Create a tentative game plan
Get Creative & Experiment
Project: Creating 2 Remixes of your own
Introduction to Film Score   
Diegetic Sound
Non- Diegetic Sound
Film Soundtrack
Human Voices
Music
Orchestral arrangement
Foley
Sound Effects SFX
Project: Creating a Original Film Score
Game Audio Soundtrack
Sound Effects SFX
Foley
Background Music
Project: Creating a sound track of a Game
Mixing
Effects Processing (Part 1)
Intro: The Environment
Insert Effects
Aux Send and Return Effects Reverb Send and Return
Overview of Effects Types
Spectrum Processing: Filters
Equalizer
Different types of EQ
Mix Practice–Adding EQ and Reverb
Project: Mixing 2 Tracks
Effects Processing (Part 2) 
Dynamics Processing
All About Compression
Compressing the Bass Track
Gating
Time-Based Effects
The Delay Family
Doubling/Flanging/Chorus
Reverb
Project: Completing the Mixed Track
Art Of Mixing 
Separation in the Mix
Mixing Vocals
Group Mixing (Mix Process)
Creativity with Audio
DIY Mastering
Limiter, Dithering
Project: Bringing quality difference in Mixed track
Mastering
What Is Mastering?
Digital Theory
EQ
Compression
Practical Dynamics
Mastering Different Styles
Advanced Techniques: Mid/Side
Multi Band Compression
Working on Albums, Compilations
Editing: Fades, Cross-Fades, Gaps
Level & Tonal Coherence
Project:Mastering earlier mixed tracks
Final Project Critique and Course Wrap-Up  
Course Wrap-Up
Where Do You Go From Here?
How to Grow Your Basic Setup
Suggested Additional Reading
Add On
Free Samples & Loops worth 20GB
Free Plugins
Free Software's
Free Templates
Free PDF books
Certification Exam:  from Rock School of London
Final Submission, Jury Presentation, Certification, Internship and Placement Assistance

[cp_popup display="inline" style_id="9154″ step_id = "1"][/cp_popup]
Frequently Ask Question – Music Production 
A) Is this a practical course or only theory is being covered?
TGC- Music Production and Sound engineering course is a 100% practical course, concepts of music theories are also being covered in a practical manner. Apart from attending day to day sessions by the trainer, students also book their slot for free practice hours at our acoustic studio and work till late on their projects. TGC also serves as a finishing school for many of the music degree colleges where digital aspects of learning are limited or just theory is being covered.
B) What are the eligibility of Trainers, teaching Music Production at TGC?
We have a talented pool of Music Producers, Sound Engineers working as Trainers, At TGC, Most of our trainers are qualified Music postgraduates or coming from a solid working experience in the music industry. We also appoint industry specialists and who's who as "Guest Trainers" delivering lectures on Recording, Keyboards, mixing, mastering, Singing, songwriters, the business of music, music direction, genres of music etc.
C) Is this course available in both classroom and instructor-led online training mode?
Yes! Our Classroom mode course is available at our centre in South Delhi, whereas we are also one of the leading online training providers of music production and sound engineering training in an instructor-led arrangement, we do not conduct recorded sessions like youtube or udemy. At TGC, students can interact with trainers and class coordinators anytime during the learning and after it as well to ask questions and solve their queries. We deliver our online classes either through Zoom or MS Teams platform. All our instructors are top-notch experienced music producers of Indian origin. We also provide IT managers during online learning to solve any of the unexpected network glitches.
D) Will I be able to produce a song independently during or after the course?
Yes of course, Our music production and sound engineering course have a designated list of projects to be completed by the students under the supervision of a trainer. These projects are industry-specific and at times covers live projects as well. Each project is being assessed thoroughly and feedback is being given in one to one manner. After due assessment students are also being persuaded to upload their work on youtube and similar channels. Many of our students collaborate together and produce not just one but many songs or musical numbers on various genres like EDM, Pop, R&B, Bollywood, fusion, Nepali and Bhojpuri during the learning itself.
E) Is this course available on both Weekdays and Weekends?
Yes, most of the courses either classroom or online mode are available in both weekdays and weekends mode. Weekdays courses are available from Mon-Fri whereas Weekends mode are either Sat-Sun or only on Sundays based on student's own convenience
F) Can I take a free demo class before I join a course?
Yes! Students have the option of attending 2 free demo classes before they choose to join a course. Students may interact with trainers and students during these demo classes, also they can have a fair look on the syllabus and delivery methods during these demo sessions.
G) Does the institute have training on Mac or Windows systems? should i need to bring my own laptop or will the institute be able to provide me with a machine for practice?
We do provide classes both on Mac and Windows platforms, Each student is being allotted time for practice, for which system will be provided by the institute. students are also allowed to bring their own laptops as we provide them with free wi-fi.
H) How to compare TGC with other institutes, while I decide to join this course in Music Production and Sound Engineering?
Almost 20 years old institute, legacy of 15000+ passed out students and unmatched placement record always makes us distinct from others, but if that is not enough, other reasons include Affordable fees, small batch sizes, personalised learning, experienced and qualified trainers in design, 4.8/ 5 google reviews makes us an institute with a difference.
Will I be given Placement assistance from TGC?
Yes, at TGC we have our own placement liasoning cell, Placement cell helps students in creating an eye-catching portfolio, developing an awesome profile, uploading works on various channels, helping students to equip with mock interviews etc., coordinating with various companies for fresh recruitments, arranging interviews and finally getting students to succeed with a placement offer.
For bright students, we also have an assured paid internship offer.
Upcoming Batches:
---