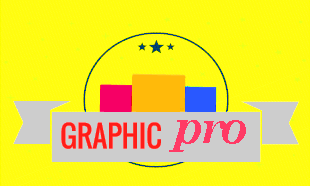 Instructors
Graphic Pro- Adv. Diploma Course in Graphic Design, Visualization & Photography
Graphic Pro- Adv. Diploma Course in Graphic Design, Visualization & Photography
INTRODUCTION
Graphic Pro- An Advanced Diploma Course in Graphic Design, Visualization & Photography is a professional level Graphic Designing course in Delhi conducted by one of the most reputed and oldest Graphic Design institutes in Delhi, TGC India. Thousands of students already opted and successfully completed the Graphic Pro Course from TGC.
It covers all the key aspects of graphic designing life-cycle needed to build a communication Design portfolio. Graphics Designing Training Course tailored to the job descriptions and job functions of corporate, commercial, and industrial graphic Design. Take a free demo Class of our graphics pro course today and begin your journey towards becoming a professional level Graphic Designer.
OBJECTIVE
The main objective of the graphics pro tagged "Advanced. Diploma Course in Graphic Design, Visualization & Photography" is to build professional communication designers to meet the high demands and standards of the International corporate Design Industry. It incorporates Basic and Advanced training in Graphic Design, visualization as well as elements and concepts of photography. It is a 100% practical course.
GRAPHIC DESIGN PRO COURSE OUTLINE.
This Graphic Pro. training course is broken down into five modules and would last a total of 12 months. These Modules include.
Graphic Design Principles and Elements
Digital Photography
CG applications and Advertising
Doodling and visualization techniques
Digital Lay-outing Design
Portfolio and Placement.
Course Outline
Module 1
Elements & Principles Of Design ( 4 Assessments)
Design & Culture (4 Assessments)
Typography I (4 Assessments)
Sketching, doodling, and Scribbling (6 Assessments)
Illustrations art (4 Assessments)
Basics Of Photography (6 Assessments)
Colour Theory (4 Assessments)
Packaging Design I.(2 Assessment)
Case Studies & Workshops
Projects
Module 2
Design Process & Research (1 assessment)
Typography II (3 Assessments)
Color for Designers
Identity Design ( 2 Assessment)
Material Exploration & Image Development( 2 Assessment)
Advanced Raster techniques. Creating collages, image manipulation, correction, etc.) (4 Assessments)
Publication Design (Negative & positive balance, Page layout, Brochure, Catalogue, Newspaper, etc.)
Print Advertising (2 Assessment)
Photography II (Product Shoot)
Case studies and Projects.
Portfolio Refining with CG(Level 1)
Module 3
Printing technologies
Prepress & Production
Advance Layout & production
Advertising II
Photography III (Model Shoot)
Self Identity project
Independent Research on chosen subjects (3000 words Essay on the same topic)
Portfolio Refining with CG(Level 2)
Module 4
Decoding design briefs
Live Projects (2)
Portfolio Refining with CG(Level 4)
Presentation & Communication Skills
CV & Profile development
Portfolio Clinic sessions with experts
Mock Interviews
Final Placements
For the complete breakdown of the Graphic Pro course,

NOTE: At the end of this course. Projects would be executed by students individually and in teams. There would be a portfolio show as well as the assessments of the portfolio by industry experts.
Portfolio Design
Branding exercises including logos and stationaries

Social Design campaign

Designing for packaging

Digital Painting & Matt Painting collection

Artworks for Advertising

Design Concepts & Symbolism through graphic design

Typography projects

Symbols & Icon Design

Design for Publications

Information Design

PPC advertising banners

Submitting web projects on portfolio hosting sites

Design competitions

Portfolio clinic sessions with industry experts

Logos & identity design

Stationery Design- Business cards, Letterheads and Envelopes

Design with Type (Typography projects)

Magazine cover page

Matte painting & Digital painting

Surreal Portrait

Photo Manipulation

Color Correction for Photographers

Poster Design

Web Template design UI & mock-ups

Album Cover

Designing for Notice and Announcements

Designing for social media

Background patterns

GIF Animations and Memes
Object Drawing ( Emoji- icons)

Corporate identity design

POP material

Infographics

Gift Certificate

Brand Identity

Designing Web Assets- Buttons and Banners

2-3 Point Perspective Designs

Catalogues and Brochure design

Newspaper Layouts

Coffee Table books designs

Cartoon Character

Multiple styles of Packaging to Mockups
Designing Advertising artworks

Invoices

Labels

Merchandising design for events and exhibitions

Outdoor media designs
Product, E-commerce and Advertising Photography
Working with Camera

Working with lenses

Working with camera setting, Aperture and ISO

Working with Studio Equipment

Working with Indoor Lights

Shooting various kinds of Product shoots

Working on styling for Product and E-commerce

Advertising Photography

Colour Grading in Photoshop
After Graphic Pro course, students would be able to work as
Graphic Designers
Digital Artists
Matte Painters
Communication Designers
TGC- The best Graphic Design Institute in Delhi
TGC India is a reputable graphic designing institute in Delhi with over 15 years of experience offering Graphic Design Training in Delhi. We have also built our branch strength to over 10 branches across India. For hands-on training in graphic Design, TGC India is the place to go.
WHY TGC INDIA?
TGC India has a remarkable network of industry experts and alumni which has helped us develop our training methodologies and syllabus to be in sync with the industry demands. As a result of this, TGC India is daily flooded with placement requests from our alumni and other reputable companies which enables us to give a 100% guarantee for placement assistance to our students immediately after the courses are completed. Aside from placements, TGC India also provides an after training support for all our students. We are a favorite among the students as the best graphic design institute in Delhi. Begin your Graphic Designer career Now. Click Here.

Upcoming Batches:
---