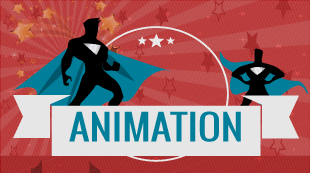 Instructors
Animation Course in Delhi
Animation Course in Delhi
INTRODUCTION OF ANIMATION COURSE IN DELHI
The Advanced Diploma Course in 2D/3D Animation & A/V Post Production is one of the most comprehensive of all animation courses in Delhi. It encompasses life cycle of an animation pipeline, from paper to film and development process from Pre Production to Post Production stages. TGC is a a leading Animation institute based in Delhi and Jaipur offering professional course in Animation.
OBJECTIVE OF ANIMATION TRAINING
The Advanced Diploma in 2D/3D animation and A/V Post Production focuses on teaching students the most recent technologies and skills used in creating international Standard animations, feature films, games and other commercial forms of video. Unlike other animation courses in Delhi, the course is a 100% practical approached program that is meant to make the multimedia students at par with recent Multimedia industry demands as regards to innovation, modern tools awareness, design and creativity.
ANIMATION COURSE OUTLINE
This Animation course is broken down into four parts each lasting 4-5 Months. These parts include.
Drawing and Concept Design
2D Classical Animation
3D Modeling & Advanced Animation, Game Design
Compositing, Audio/Video Editing. Live project, Internship, and Placement.
For the complete breakdown of this animation course,

NOTE: At the end of this animation course, Projects would be executed by students individually and in teams. Projects include
Design and creation of Media animations using a video format
Digital video Production
Creating Animation shorts
Audio capture, editing, processing, and Final Packaging.
Choose TGC, The Best 2D/3D Animation Institute in Delhi
TGC India, one of the leading providers of various long-term animation courses in Delhi is an innovative training institute with the best team of trainers comprising of classical animators, 3d modellers, animators, compositors, video editors, and sound editors. Though there are many animation courses in Delhi, if you searching for best Animation Institute in Delhi, join TGC. For animation course details TGC is undoubtedly considered as the top  5 Animation institute in India for the last 16 years as per reviews posted all over the internet.
COURSE STRUCTURE
Module 1: DRAWING, CONCEPT DESIGN AND 3D CLASSICAL ANIMATION

Drawing Mass and Space on the page

Drawing 2 points and 3 points perspective & Depth

Proportion and Perspective

Art of Storyboarding

Clay Modeling and claymation

Principles of animation, gestures and postures

Walk-cycle, human anatomy, cleanup

In-betweening, animatics, lip sync, body sync

Workflow for producing a 2D Animation Film

Designing Digital BGs

Editorial Advice and preparation of a 2D Animation Showreel
Module 2: 3D MODELING & ADVANCED 3D ANIMATION
Basic Modeling, Polygon Basics & Poly Editing Tools

Sculpt Polygons Tools

NURBS Modeling, Subdivisions Surfaces

Advanced Modeling, Modeling Pipeline Sneers

Blinks & Smiles

Different Types of Texturing

Mate-rial and Lightings

Character Setup & Rigging

Deformers, Forward & inverse Kinematics

Creating a Proper Bipedal Skeleton

Using the Full, Body IK Skeleton

Skinning a Character Animation

Preparing to Animate

The Animation Process

Establishing Timings – Refining Animation

Dynamics and Rendering.
Module 3: EDITING & COMPOSTING
Basic Import And Editing In FCP and Premiere Pro

Organising Clips, Populating Events With Clips & Files

Capturing From Tape and Live video

Projects & The Timeline

Connect Track Editing

Beyond Simple Edits

Separating Audio And Video

Adding Gaps And Placeholders

Editing And Marking Tips & Tricks

Adv. Editing Techniques

Auditions And Consolidating Clips

Working With Audio

Creative With Transitions, Filters, And Mattes, Titles, Text, And Generators

Working With Color, Rendering and Finalizing Movies.
SOFTWARES COVERED IN ANIMATION
Adobe Illustrator

Adobe Animate CC

3Ds Max (Inorganic Modeling and Lighting)

Maya (Character Modeling, Texturing, Rigging, Animation, Rendering)

Premiere Pro

After Effects

Final Cut Pro X

Audition
Portfolio Design (Animation & Post Production)
2D Animation:
Digital showreels for 2D Animation

Storyboarding

Walk Cycle compilation
3D modeling and Animation:
Inorganic rendered images for architectural 3d and games with a high-class render of texture and lighting.

3D Characters with realistic rendering

Prop 3D Design

3D Animation Showreel using complete workflow of production pipeline
Audio/ Video Post-Production:
Live motion Composting

Motion Graphics

Logo motions in sync with high-quality sound VO and BG score

Roto and Chroma Removal

Explainer and Whiteboard Animation

Colour Grading projects

Infographics in Motion

Final Showreel
Frequently Ask Question – Animation Course
A) Is this a practical course or only theory is being covered?
TGC Animation course is a 100% practical course, even concepts of animation principles are also being covered in a practical manner. Students take a day to day sessions on 2D classical animation aspects, Animatics, Storyboarding in a real-time environment. TGC also serves as a finishing school for many of the design schools where digital aspects of animation learning are limited or just theory is being covered.
B) What is the eligibility of Trainers, teaching Animation at TGC?
We have a pool of 2D and 3D Animators, Sketching artists, Composting and VFX artists, Video editors and post-production artists constituting an Animation Faculty, Most of our trainers are qualified to design graduates or coming from a solid working experience in the Animation industry. We also appoint industry specialists and who's who as "Guest Trainers" delivering lectures on Animation principles, scriptwriting for an animation film, voice-over, shooting a motion graphic film, acting for films, VFX, and how to make final animation showreel etc
C) Is this course available in both classroom and instructor-led online training mode?
Yes! Our Classroom mode course is available at our various centres in Delhi, Jaipur and elsewhere in India, whereas we are also one of the leading training providers of Animation training in an instructor-led arrangement, we do not conduct recorded sessions like youtube or udemy. At TGC, students can interact with trainers and class coordinators anytime during the learning and after it as well to ask questions and solve their queries. We deliver our online classes either through Zoom or MS Teams platform. All our instructors are top-notch experienced animators of Indian origin. We also provide IT managers during online learning to solve any of the unexpected network glitches.
D) Is this course available on both Weekdays and Weekends?
Yes, most of the courses either classroom or online mode are available in both weekdays and weekends mode. Weekdays courses are available from Mon-Fri whereas Weekends mode are either Sat-Sun or only on Sundays based on student's own convenience.
E) Can I take a free demo class before I join a course in Animation?
Yes! Students have the option of attending 2 free demo classes before they choose to join a course. Students may interact with trainers and students during these demo classes, also they can have a fair look on the syllabus and delivery methods during these demo sessions.
F) How to compare TGC with other institutes, while I decide to join this course in Animation?
Almost 20 years old institute, the legacy of 15000+ passed out students and unmatched placement record always makes us distinct from others, but if that is not enough, other reasons include small batch sizes, personalised learning, experienced and qualified trainers in design, 4.8/ 5 google reviews makes us an institute with a difference. Call us and know the salient points about our Animation course at TGC.
G) Does the institute provide Animation training on Mac or Windows systems? should i need to bring my own laptop or will the institute be able to provide me with a machine for practice?
We do provide editing classes both on Mac and Windows platforms, we have enough no. of Apple's Mac systems and Windows systems Each student is being allotted time for practice, for which system will be provided by the institute. students are also allowed to bring their own laptops as we provide them with free wi-fi.
Will I be given Placement assistance from TGC?
Yes, at TGC we have our own placement liasoning cell, Placement cell helps students in creating an eye-catching portfolio, developing an awesome profile, uploading works on various channels, helping students to equip with mock interviews etc., coordinating with various companies for fresh recruitments, arranging interviews and finally getting students to succeed with a placement offer.
For bright students, we also have an assured paid internship offer.
Upcoming Batches:
---