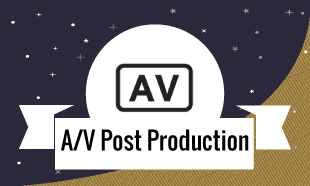 Instructors
Adv. Certification in A/V Post Production
Adv. Certification in A/V Post Production
INTRODUCTION
The segmentation of the process of production of videos and making of films is majorly known as 'Post Production'. When there is making of programs of televisions and radios, digital art, videos, and photography, Post Production is used. It is basically the third and the final stage of production of films and videos comprising majorly video editing and composting techniques along with the sound. Post Production tasks are of utmost importance in the making of films and videos. You can apply for 'Post Production Course at TGC'. It is a certification course and can be completed in the duration of approximately 3 to 6 months depending on the grasping power and requirements of the students.
Objective:
This course focuses on imparting the concepts of editing and adding specialized effects to videos using composting and video editing applications eg Adobe Premier Pro, Adobe After Effects and Adobe Photoshop etc. It teaches you about the performances of all the tasks of the productions. Training objectives are giving enough exposure to students during the training with the help of hands-on training.
Course Outline:
This course is classified into two different segments-
Composting- This category is of a great importance in the entire process. It helps you give your career rewarding opportunities, and make your position strong in the competitive world. It deals with Computer Graphice like composting, motion graphics effects etc used by various film industries, advertising agencies, gaming markets etc. It deals with composting models and miniatures with videos that are observed in day-to-day life without extensive digital assistance
Post Production- From early times, Post Production is the most well-liked term that is being used in the filming technology. It is the soul of the creation of film as it helps in giving the final touch up to the entire process to come into life. It helps you to edit, mix and entitle a particular project with the help of video and sound footage.
Course Outcome:
On completion, you will master the skills of composting and post-production techniques. You will receive a certification of completion which will add to your credits. Students will be able to produce multiple no. of projects including Music videos, Edited ad commercials, Logo-motion, Program preludes, Video templates, Attractive captions, Virtual shoots using chroma, Rotoscopy, wire removal projects and Viral videos for social media.
Technologies Used:
Various technologies like Editing Audio Clips, various synchronization techniques related to audio and video, Digitization of videos and video footage, use of filters, how to animate and composite special effects for any audio or video etc are used. We use Windows and Apple based hardware to teach post-production.
Career Scope:
There are hundreds of production houses in different parts of the country, which are in search of fine and skilled techniques to polish ever-growing demands of quality assurance in the audiences. You can be placed as Video Nonlinear editor, Visual Effects Supervisor, Technical Director, Compositor, Rotoscope and Ring Removal artist etc in prestigious and upcoming industries giving an edge to your career.

Course Outline
Module 1. Advanced Motion Graphics
Understanding Graphic Design
Designing virtual Backgrounds
Creating Collages and Montages
Mastering Layers and Layer Masks
Creating Logos & Identities
Designing Graphic Assets for videos
Creating alpha for titling Exporting graphics to video applications
A. Adobe Photoshop
Getting to Know the Work Area & Layer Basics
Working with Selections
Working with Brushes
Retouching and Repairing
Working with Type Typographic Design
Creating and Working with Paths
Working with shape & Vector Drawing Techniques
Working with Layer styles
Image adjustments like a pro
Working with adjustment layers
Masks and Channels
Working with colours
Creating layouts in Photoshop
Exporting Images
File Formats
B. Adobe After Effect
Workspace and Tools
Creating a Simple Animation
Animating Text
Working With Shape Layers
Animating A Multimedia Presentation
Animating Layers
Working With Masks
Distorting Objects With The Puppet Tools
Using The Roto Brush Tool
Performing Color Correction
3d Features
The 3d Camera Tracker
Advanced Editing Techniques
Rendering And Outputting
Module 2. Non Linear Editing & Sound
Intro.to various file formats from DV to Mov and HD and above
Storyboarding to Film Editing
Capturing footages and importing in applications
Media Management
The Detailed study on Non Linear Editing
Art and Science of Video Shots
Colour correction in a video
Exporting media for Films or Youtube
Editing Sound
Finishing and Outputting
C. Premiere Pro
Introduction to Adobe Premiere Pro
Project setup
Importing Media
Media Organization
Video Editing
Clips and Markers
Transitions
Advanced Editing Techniques
Motion Clips
Multi camera Editing
Audio Editing and Mixing
Sound and Video Effects
Color Correction and Grading
Composting Techniques
Managing Projects
SOFTWARE COVERED
ADOBE AFTER EFFECT
ADOBE PREMIERE PRO
ASSIGNMENTS LIST
Logos & identity design
Photoshop Collage
Magazine cover page
Matte painting & Digital painting
Surreal Portrait
Summer Photo Manipulation
Book Cover
Colour Correction
Posters
Web Template design UI & mock-ups
Album Cover
Fun Typographic Posters
Social Media Posts
Broadcast BG GIF Animations and Meme
Editing with Beats and Rhythm by the mood of the song.
Creating a news/ documentary on a topic using random video stock footage.
Creating a food recipe video by using still images, video & text.
Create by applying visual effects such as stabilizing shaky footage, removing grain, and cinematic with overlays.
Create a video by editing Green screen footage and adding some other background.
Create a video with usage of colour grading and background to add a feel of Sci-fi, Retro, Contemporary, Horror etc.
A colour correction task- Use multiple footage of variable brightness and contrast and to make them finally in-sync.
A sound project by removing background noise & enhancing sound quality from a given audio file.

[cp_popup display="inline" style_id="9141″ step_id = "1"][/cp_popup]
Why TGC?:
TGC has state-of-the-art infrastructure and experienced faculty team comprising of Video editors, compositors, scriptwriters, typographers, graphic designers, VFX artist, cameramen to teach you the best. We also provide a huge gallery of raw footage for one's portal, students can capture videos via Lacie drives and Firewire devices. Libraries are open even on weekends. Hygienic surrounding is provided. Students will gain confidence to interact with colleagues and friends.
For more information on Post Production Courses, kindly contact us.
For more information on Post Production Courses, kindly contact us.

Upcoming Batches:
---