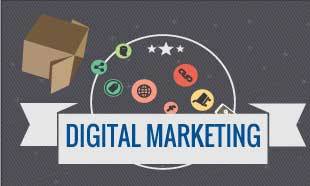 Instructors
Adv. Diploma in digital marketing course in Delhi
Adv. Diploma in digital marketing course in Delhi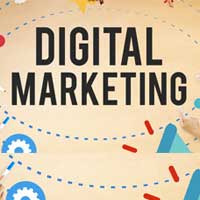 INTRODUCTION
The Advanced Certification digital marketing course in delhi/Internet is a newly improved course in Delhi offered by TGC INDIA. This digital marketing course in Delhi intends to train online business owners and digital marketing jobs enthusiasts on how to take advantage of the reach, the reduced cost and personalisation are advantage of the internet in marketing business, companies and industries as against the traditional way of marketing.  The course would explore all new trends in internet marketing as it relates to digital marketing. This course is highly recommended for all online business owners.
OBJECTIVE
The Advanced Certification Course in Internet marketing aims to  train it's students on how to manage a website for research, shopping and entertainment using content, bounce rate analysis, popularity of the site, architecture and response time to improve the visibility  of the website and to drive traffic  and generate sales for the website /Company as well as carry out reputation management, conversion rate optimization and web analytics.
COURSE OUTLINE
This internet marketing course is divided into several sections which includes
Module 1. Introduction to Internet Marketing & Online Branding
Module 2. Setting up Local Search Strategy
Module 3. Search Engine optimization (on page and off page optimization)
Module 4. Google Webmaster Tool (Search Console)/ Google Algorithms
Module 5. Site Analytic and Managing Data/ Reports
Module 6. Pay Per Click (PPC / Search engine Marketing)
Module 7. Social Media Management/ Social Media Marketing
Module 8. Youtube/ Video Marketing
Module 9. Content Generation & Planning
Module 10. Online Reputation Management

Module 11. Influence marketing
Module 12. Mobile Marketing
Module 13. Email marketing

Module 14. Leveraging value of Remarketing/ Funnel, Conversion in E-Commence
Module 15. Affiliate Marketing
Module 16.  Google Adsence
Module 17. Live Project

For the complete breakdown of this course,


NOTE: At the end of this course. Projects would be executed by students individually on personal websites. This course has been updated to reflect new trends in internet marketing for 2015.
TOOLS COVERED
Google Search Console tool
Google Analytics Tool
Google Keyword Planner
Moz PA/DA, Alexa, SEM Rush, Majestic, Ranking Tools
Google My business
Google AdWords
Bing Ads & Twitter Ads
Auditors and Report Generation Tools
Mail Chimp
After course in internet marketing. Students would be able to work as
Internet Marketeer
Social Media specialist
Site Anlyst and Webmasters/li>
Creative content developer
Affiliate Marketeer/ Manager
Online reputation manager
Brand manager
Online Business Analyst
Site Strategist
WHY TGC INDIA for Internet Marketing Course?
TGC India is a leading name in Internet marketing training in Delhi. TGC India has the most updated internet marketing course due to the presence of internet marketing trainers who work daily  in different respective fields of  Internet marketing   for reputable companies as against resident  trainers in other internet marketing institutions who are not conversant with the current trends. With over 15 years' experience in training students and a remarkable network of industry experts and alumni, TGC India is the place to go for Digital marketing courses in Delhi.
TGC India training is 100% Practical and also has an after training support for it's students to constantly keep them updated with the new trends and tools in internet marketing scene.  Due to our goodwill and good reputation, TGC India is constantly bombarded with internet marketing vacancies which enables us promised a 100% placement assistance after course completion Begin your Internet Marketing journey with out training today. Enroll now.
Similar Courses ::
Upcoming Batches:
---