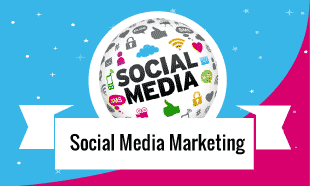 Instructors
Advanced course in Social Media Marketing
Advanced course in Social Media Marketing
INTRODUCTION OF SOCIAL MEDIA TRAINING
Social Media deals with creating and exchanging of information with people through productive interactions. With the union of technological and ideological foundations and the perfect blend of several applications of the internet,  ans learn social media course one can interact with people around the globe with useful content in the information. Masses take social media as the most convenient and active form of acquiring information about various things, and with the advent of time, most of the social media websites are emerging, in this competitive era, to fulfill the ever-growing demands of public. In the US, the total amount of time spent on social media is 121 billion minutes, which marks the increase of 37% from the preceding year.
Objective:
The objective of 'Social Media Marketing Course' is attracting a number of populations to use the modern and convenient forms of interactions. It helps to grow the knowledge in order to carry on with a well versed and more informative conversation.
Course Outline:
This course has contents that would help you understand the entire orientation in an elaborate way. It covers up with topics that would groom you with
The advantages and disadvantages of social media marketing
Developing plans of marketing of social media
Management and orientation of your social media sites and tool boxes
Building up a content and making it search engine efficient for maximum optimization
Connecting with social media sites and accessing minor platforms of socialism
Creating your own strategies and fixing up bugs with proper analysis of the data
Marketing landscapes and implications of various brands and updating self with social media trends
Planning frameworks to blog and influence communities of social media
Course Outcomes:
On completing it, students will learn about accessing the values of social media and taking them onto your business developments. They will know how to differentiate the various marketing activities of social media. They will have an exact idea of reviewing the products of their brands as in where are they being discussed the most. They will learn different skills on how to expand their outlook and take things positively. Also, they will learn the tactics of meeting the targets within given time durations efficiently.

Similar Courses:
Upcoming Batches:
Course Reviews
No Reviews found for this course.