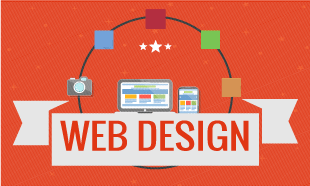 Instructors
Advanced Diploma in Web Designing
Advanced Diploma in Web Designing
INTRODUCTION OF BEST WEB DESIGNING COURSE
The Advanced Certification course in Website designing is a 100% practical web design training that encompasses all the essentials of web responsive design based on the latest international demands and trends. This course is one of the numerous practical web design courses offered by TGC, a leading web designing institute TGC has the vision of equipping students to design websites for corporate, B2B, B2C, E-commerce etc.
OBJECTIVE
Certification course in Website designing is a practical course covering Advanced UI design and UX development intended to train the students through live projects, the intricacies of web designing to promote content Management, Excellent User Experience and efficient site architecture for search engines. This course would also include Domain, hosting and payment gateway integration for students interested in becoming online business owners. With this  course, the student would be able to develop their skill set in designing internationally standard and state of art websites and also benefit from the course incorporation of web marketing, advertising as well as optimizing websites for search engines. Being leader Web Designing Institute, TGC India becomes the first choice of all the web design aspirants.
COURSE OUTLINE
For a complete breakdown of the modules in this Course,

At the end of this this course, Projects would be conducted and each student would be expected to build a web design portfolio for the purpose of placements. Web projects would include
Design of a single page  product website
Design of a simple e-commerce website
Design of responsive website
Design of a form-based interactive website.
Programme Schedule:
Normal Track
Course Duration: 6 months
Schedule: 2 Hours/ 5 Days a week
Fast Track
Course Duration:3 months
Schedule: 4 Hours/ 5 Days a week
SOFTWARE COVERED IN WEB DESIGN
Adobe Photoshop cc
Adobe Illustrator cc
HTML4/ HTML5
CSS2/CSS3
Adobe Dreamweaver cc
Javascript
JQuery and JSON
FTP applications
Angular
AT THE END OF WEB DESIGNING ClASSES, STUDENTS WOULD BE ABLE TO
Create  core Responsive fully functional Websites
Use  web navigation on web 3.0 standards
Integrate variable scripts in a web page and create table-less websites
Upload and Launch Websites
AFTER THE COURSE, STUDENTS WOULD BE ABLE TO WORK AS
UI Designer
Front end Web Designer
TGC leader in Web Designing Training in Delhi
TGC knows it all, it ranks as one of the most reputed institutes offering web designing courses in Delhi, TGC has trained over  5,000 students alone in the field of web design training alone over a space of 18 years, TGC  also provides a multicultural environment for the student as it houses students from India, Nigeria, other parts of Africa, Afghanistan and other parts of world.

WHY TGC INDIA?
TGC has everything to train you right from designing responsive websites for computers, tablets, and mobiles, adding the latest trends in web programming to adding up-to-date multimedia contents. This  course comes with a placement guarantee from TGC India based on existing vacancies among our networks of web designing companies in Delhi. TGC India has become a well-known name as web designing institute  favorite for This courses among the students.

Upcoming Batches:
---