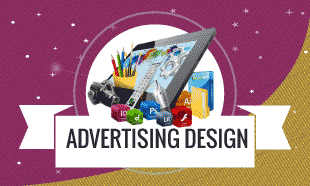 Instructors
Adv. Certification Course in Advertising Design
Adv. Certification Course in Advertising Design
INTRODUCTION
TGC offers the best training course in Adverting design and lay outing, Media industry is the biggest hub of creativity, talent, exposure, and opportunities for a perfect glamorous career that would help you rejuvenate your personality emphasizing on vital elements in you to bring out the best in you. Most of the people are skeptical about the career opportunities while opting for Advertising Course. But, now it's time to get your mind out of muddled possession on a new track with factual concepts and a huge scope for a fanatic career ahead. A personality with bold attributes and immense desire to bring out the creativity is a perfect match for this course.
Objective:
This advertising course helps you to specialize in distinctive concentrations like Branding, Public Relation, Content Writing, Proof Reading, Add Designing, Communications, Integrated marketing, Event Management, Photography, Fashion etc according to your area of interest. With a perfect blend of dedicated exercises, case study analysis, classroom teaching and trained faculty, students can surely attain success in the market imprinting a considerable impact on the target audience.
Course Outline:
Infomercials- It is a television commercial, which is long formatted, and is broadcasted at a time span of nearly 5 minutes o a little longer.
Online Advertising- It consists of promotions of different brands or organizations through Web.
Consumer- generated Advertising- It provokes the general masses to take part in advertising by sharing their blogs, experiences or dedicated information online or through posts in agencies.
Radio Advertising- It is the most comfortable type of advertising since the cost incurred is comparatively less, and it can reach general masses as many people listen to radio while travelling or find a little time from their work on a daily basis.
Course Outcome:
This course will assist you to become familiar with about various aspects of advertising. You will be convinced enough to interact with the public, and also, complete the projects within the given deadlines. You will learn different types of advertising and evaluate about the spread of the advertisements.
Technologies Used:
Various technologies used are evaluated in the use of advertisements. These technologies are used in different types of advertising so that it can reach out to the masses in an appropriate manner. You will know the implementation of the science of advertising, and so you can make up for projects in given deadlines.
Career Scope:
Advertising industry is very huge and has a vast option and sub-segments to frame your career. You can be placed in media houses and even advertising agencies. You can write articles, memes, design brochures, flyers etc. You can do free lance also for particular programs.

Why TGC:
TGC has well groomed faculties that are experienced and mannered. They help you throughout the training session with full support and positive approach to your doubts and queries. TGC has well maintained infrastructure and class rooms. The ambience in TGC is completely hygienic, and also, the facilities are organized.
So start up by contacting us for more information of the course and the application procedure.
[cp_popup display="inline" style_id="9037″ step_id = "1"][/cp_popup]
Upcoming Batches:
Course Reviews
No Reviews found for this course.