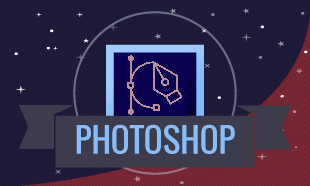 Instructors
Advanced Photoshop Course in Delhi
Advanced Photoshop Course in Delhi
INTRO OF BEST PHOTOSHOP COURSE IN DELHI
Adobe Photoshop Course in Delhi is a Graphics image editing program that is used ubiquitously in the world of Design, Film making , Photography and Print. Adobe Photoshop CC series is the latest version of the software present on the Market with Creative Clouds Options. TGC India is a leading institute in India providing unmatched training solutions in Photoshop CC.
OBJECTIVE
An Adobe Photoshop Designing Course that would teach it's students all the tools and functionality of
the adobe Photoshop software application in order to use it for Designing, Editing, Photography colour correction, web template design and asset creation for gaming and motion graphics.
COURSE OUTLINE
Introduction to Adobe Photoshop Interface
Photo Corrections and Manipulations
Typography through Photoshop
How to design art-works in Photoshop
Digital Painting.
Matte painting and compositing
Advanced level colour correction
Preparing for the Web.
3D Images & Animation
Color Management and output
Photoshop Course Duration
Weekdays: Duration: 6 weeks, 60-90 mins class for 3 days week
Weekends: Duration: 8 weeks, 60-90 mins class on Sat and Sun
Course Syllabus Adobe Photoshop:
MODULE 1 – Getting to Know the Work Area and layer Basics
Open Adobe Photoshop les.
Select and use some of the tools in the toolbox.
Set options for a selected tool using the tool options bar.
Use various methods of zooming in and out on an image.
Select, rearrange, and use palettes.
Undo actions to correct mistakes or to make different choices.
Customize the workspace.
Organize artwork on layers.
Create, view, hide, and select layers.
Rearrange layers to change the stacking order of artwork in the image.
Link layers to work on them simultaneously.
MODULE 2 – Working with Selections
Make specific areas of an image active using various tools.
Reposition a selection marquee.
Move and duplicate the contents of a selection.
Use keyboard-mouse combinations that save time and hand motions.
Deselect a selection.
Constrain the movement of a selected area.
Adjust the position of a selected area using the arrow keys.
Add to and subtract from a selection.
Rotate a selection.
Use multiple selection tools to make a complex selection.
Erase pixels within a selection.
MODULE 3 – Working with brushes
Applying the brushes
Brush size, hardness, opacity, ow, smoothing
Pencil tool, color replacement and mixer brush
Apply blending modes to layers.
working with edit menu options
MODULE 4 – Retouching and Repairing
Use the Clone Stamp tool to eliminate an unwanted part of an image.
Use the Spot Healing Brush tool to repair part of an image.
Use the Healing Brush and Patch tools to blend in corrections.
Make corrections on a duplicate layer and adjust it for a natural look.
Backtrack within your work session using the History palette.
Use the History brush to partially restore an image to a previous state.
MODULE 5 – Working with Type Typographic Design
Use guides to position text in a composition.
Make a clipping mask from type.
Merge type with other layers.
Use layer styles with text.
Preview typefaces interactively to choose them for a composition.
Control type and positioning using advanced type palette features.
Warp a layer around a 3D object.
Type menu options
MODULE 6 – Creating and Working with Paths
Creating a Path with the Pen Tool, Pen tool options
Drawing curves, Working with the Paths Palette
Creating a path, Saving a work path
Deleting, duplicating, and renaming a path
Stroking a path
Filling a path
Loading Paths as Selections
Turning a Selection into a Path, Editing Paths
MODULE 7 – Working with shape & Vector Drawing Techniques
Differentiate between bitmap and vector graphics.
Draw straight and curved paths using the Pen tool.
Convert a path to a selection, and convert a selection to a path.
Save paths.
Draw and edit layer shapes.
Draw custom layer shapes.
Import and edit a Smart Object from Adobe Illustrator.
MODULE 8 – Working with layer style
Applying Layer style on any object
Add text and layer effects to a layer
Denying a new layer style
Applying layer style to another layer
Creating 3d effect by using layer style
MODULE 9 – Image Essentials
Difference Between Vector images, Raster images
Understand image resolution and size.
Resolution, pixels and Bit Depth
Resampling Images
Changing the Canvas Size, Cropping an Image
Straighten and crop an image
Choosing Color Modes and File Formats
Image menu options
MODULE 10 – Working with adjustment layer, Photo Corrections
How to use Histogram
Adjust the tonal range of an image.
Remove a color cast from an image using Auto Color correction.
Adjust the saturation and brightness of isolated areas of an image using
the Sponge and Dodge tools.
Apply the Unsharp Mask filter to finish the photo-retouching process.
MODULE 11 – Masks and Channel
Rene a selection using a quick mask.
Save a selection as a channel mask.
View a mask using the Channels palette.
Apply liters, effects, and blend modes to a mask.
Create a layer mask./ Move an image within a mask.
Paint in a mask to modify a selection.
Make an intricate selection using the Extract feature.
Create and use a gradient mask.
Isolate a channel to make specific image corrections.
Create a high-quality grayscale image by mixing channels.
Layer menu options
MODULE 12 – Let the Photoshop To do this
Automate:
Batch,
Pdf presentation,
Contact Sheet-2
Picture Package,
Photomerge,
Web PhotoGallery
Scripts:
Image Processor, Export Layers to le, Load Files into
File menu options
MODULE 13
Brush/Show your Actions
Dressing Up Images with Layer Styles
Playing with Opacity and Blend Modes
Smart Sharpen
Blurring images or selections
Using the Lens Correction filter
Cleaning up with Reduce Noise
Smart Filters: Your Creative Insurance Policy
Getting Creative with the Filter Gallery
Push, Pull, and Twist with Liquify
Filter menu options
MODULE 14
Working with 3D
Working with GIF Animation
Dene RGB, grayscale, and CMYK color spaces for displaying, editing,
and printing images.
Specifying Color-Management Settings
Prepare an image for printing on a PostScript CMYK printer.
Proof an image for printing.
Identify out- of- Gamut colors.
Understand how images are prepared for printing on presses
Assignment List
Logos and identity design
Text Photoshop Collage
Product Design
Magazine cover page
Matte painting and Digital painting
Surreal Portrait
Summer Photo Manipulation
Book Cover
Color Correctioner
Poster
Web Template design UI and mock-ups
Album Cover
CD Covers
Announcements
Fun Typographic Posters
Social Media Cover
Broadcast BG
GIF Animations and Memes
Upcoming Batches:
---