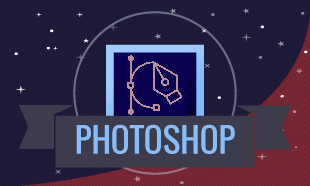 Instructors
Advanced Adobe Photoshop course
Advanced Adobe Photoshop course
INTRODUCTION OF BEST PHOTOSHOP TRAINING INSTITUTE
Adobe Photoshop is a Graphics image editing program that is used ubiquitously in the world of Design, Film making , Photography and  Print. Adobe Photoshop CS6 and Adobe Photoshop CC are the latest versions of the software present on the Market with Creative Clouds Options. TGC is a leading institute in India providing unmatched training solutions in Photoshop CC.
OBJECTIVE
An Adobe Photoshop course that would teach it's students all the tools and functionality of the adobe Photoshop software in order to use it for designing, editing, simulation and Manipulation.
COURSE OUTLINE
Introduction to Adobe Photoshop Interface
Photo Corrections and Manipulations
Typography through Photoshop
How to design art-works in Photoshop
Digital Painting.
Matte painting and compositing
Preparing files for Web.
3D Images & Animation
Color Management
COURSE BREAKDOWN
MODULE 1
Introduction to Adobe Photoshop Interface
Use of Photoshop tools
Panels and workspace
Layers- Layer styles, Layer effects and Adjustment layers
Selections- Quick selections and Selection Manipulation
Masks
Channels
Window Options
MODULE 2
Basic Photo Corrections and Manipulations
Resolutions and Image Size
Retouching Photos
Camera Raw
Image distortion
Image color Correction
Depth of Field
MODULE 3
Typography
Creating Clipping mask from type
Creating type on a path
Warping point type
Designing Paragraphs of type
MODULE 4
Creative art-works in Photoshop
Bitmap and Vector Images
The use of Pen tool
The use of Path with artwork
Working with custom shapes and smart objects
MODULE 5
Digital Painting
The use of Mixer Brush
Brush settings
Use of Custom Brush Preset
Mixing Colors with Photographs
MODULE 6
Matte painting and compositing
Montage of Images
Applying Filters and Smart Filters
Use of Color Schemes
Use of Drop Shadows and Border
MODULE 7
Preparing files for Web.
Exporting HTML and Images
Web Gallery Creation
Creating Slices
MODULE 8
3D Images & Animation
Creating 3D shape from Layers
3D Object Manipulation
Merging 3D Layers
Positioning of 3D layers in a Scene
Lighting a 3D scene
Rendering a 3D scene
Creating effects
Adding transitions
Animating text with keyframes
MODULE 9
Color Management, File formats and workflow
Color Management
Gamut colors
CMYK EPS Files
BY THE END OF THE ADOBE PHOTOSHOP  COURSE CLASSES, STUDENTS WOULD BE ABLE TO USE-
Image Editing and Enhancement techniques
Photo manipulation techniques
Logos and identity design
Graphic design such as typography, matte painting and digital painting
Web design UI and mock-ups
GIF Animations and Memes
SOFTWARE COVERED
CAREER OPTIONS AFTER COURSE
Students who complete this course have the following career options
Graphic Designers
Graphic Tutors
Photo Editors with Print and Media Houses
Compositing Editor
Industrial Designers
Web Designers
Fine art Photographers
WHY TGC INDIA?
TGC India is a leading Graphics and Animation Institute in Delhi conducting a specialized course in Photoshop with branches across the country. Among the numerous high-level courses, it offers is the professional Adobe Photoshop Training in Delhi. It provides an educational environment that houses both local and foreign students who share ideas to develop their visual communication skills. It boasts of well trained and highly experienced staff who are both friendly and courteous and ready to train using Live projects and the interactive learning system whose benefits outweigh online tutorials or self-help books. Take an advanced certification course in adobe photoshop today with TGC India leader in Graphic design course in India today.

Upcoming Batches:
---