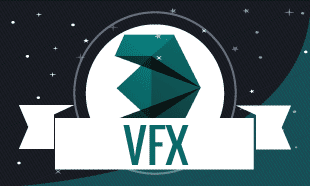 Instructors
Advanced Vfx Course in Delhi
Advanced Vfx Course in Delhi
INTRODUCTION OF BEST VFX COURSE DELHI
Visual Effects Course (Vfx Course in Delhi) is  a career Program catering to the increasing demand  of skilled and quality manpower for the thriving domestic and International VFX industry . This course is aimed at equipping students with the basic and fundamental knowledge needed for creating high end  industry standard Visual effects that cannot necessarily be captured in a Camera Shot.
OBJECTIVE
The VFX  Course is a course that would  help Multimedia Students understand maac project the basic concepts of Visual Effects and how to use Video Editing software to obtain seamless shots and create internationally standard projects.
COURSE OUTLINE
Adobe Premiere Pro Interface Introduction
Introduction to Final Cut pro Interface
Introduction to the NUKE  Interface
Introduction to Adobe After effects Interface
Motion Graphics
Compositing
Video Editing
COURSE BREAKDOWN
MODULE 1
Adobe Premiere Pro Interface Introduction
Introduction to the User Interface
Creating titles
Editing shots together
Working with sound
Introduction to Video Effects
Using Video Effects for Color Correction and tone
Utilizing Audio Effects
Exporting to various Media Formats
Exporting to DVD
MODULE 2
Introduction to Final Cut pro Interface
Interface Introduction
Markers
Precision Editor
Video Effects
Audtions
Media Management
Compound Clips
Storylines
MODULE 3
Introduction to the NUKE  Interface
User Interface Basics and reading images into NUKE
Playing back Videos and changing project settings
Merging and Basic Track Creation
Rotoscoping
Color Correction
RotoPaint
The use of Keyframes
MODULE 4
Introduction to Adobe After effects Interface
Interface introduction
Use of layers
Use of masks
Using render queue
Compositing
Using blend Modes
MODULE 5
Motion Graphics
Kinematic typography
Logo Animation
Expressions
MODULE 6
Compositing
Working with image sequences
Pass compositing
Pre-compositions
Tracking images
Matting and Garbage masking
Use of Lens flare
Rotoscopy
Use of heat distortion
Color correction
Rendering
MODULE 7
Match Moving
Compositing pipeline
Object tracking
Camera Tracking
Destructive composition techniques
MODULE 8
Scripting
Use of Script Editor
Understanding Python Commands
Coding Workflows
MODULE 9
Video Editing
Repairing and Enhancing video
Green Screen Work flow
Commercial editing Techniques
Color grading and Color correction.
BY THE END OF THE VFX  COURSE,  STUDENTS WOULD BE ABLE TO
Effectively make use of the major video editing software such as Final Cut pro, Adobe premiere pro and Nuke
Create internationally standard Motion Graphics project for Television stations and Web Media
Effectively edit footages into several standard formats of Television, film, Documentary , Commercials or Music Videos
Use 3D objects with real life footages
Create stunning, crisp and  realistic Visual effects
SOFTWARE/ PROGRAMMING LANGUAGE COVERED
ADOBE Photoshop
ADOBE After Effects
ADOBE PREMIERE PRO
FINAL CUT PRO
EYEON FUSION
CAREER OPTIONS AFTER COURSE
Students who complete this course have the following career options
Video Editor
Compositor
Match moving Artist
FX Artist
Motion Graphics Artist
Roto & Clean- up Artist
Pre-Viz Artist
Lighting Artist
WHY TGC INDIA IS THE BEST VFX INSTITUTE IN DELHI?
TGC India is a leading Graphics and Animation Institute in Delhi with branches across the country. Among the numerous high level courses it offers is the VFX  course. It provides an educational environment that houses both local and foreign students who share ideas to develop their visual communication skills. It boasts of well trained and highly experienced staff who are both friendly and courteous and ready to train using Live projects and the interactive learning system whose benefits outweigh online tutorials or self help books. The VFX course with TGC is also affiliated with the Mahatma Gandhi University and  Punjab Technical University. Take a VFX diploma course in delhi  with TGC India today.
Similar Courses
Upcoming Batches:
---