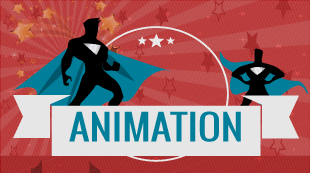 Instructors
Animation Course in Delhi
Animation Course in Delhi
INTRODUCTION OF ANIMATION COURSE IN DELHI
The Advanced Diploma Course in 2D/3D Animation & A/V Post Production is one of the most comprehensive of all animation courses in Delhi. It encompasses life cycle of an animation pipeline, from paper to film and development process from Pre Production to Post Production stages. TGC is a a leading Animation institute based in Delhi and Jaipur offering professional course in Animation.
OBJECTIVE OF ANIMATION TRAINING
The Advanced Diploma in 2D/3D animation and A/V Post Production focuses on teaching students the most recent technologies and skills used in creating international Standard animations, feature films, games and other commercial forms of video. Unlike other animation courses in Delhi, the course is a 100% practical approached program that is meant to make the multimedia students at par with recent Multimedia industry demands as regards to innovation, modern tools awareness, design and creativity.
ANIMATION COURSE OUTLINE
This Animation course is broken down into four parts each lasting 4-5 Months. These parts include.
Drawing and Concept Design
2D Classical Animation
3D Modeling & Advanced Animation, Game Design
Compositing, Audio/Video Editing. Live project, Internship, and Placement.
For the complete breakdown of this animation course,

NOTE: At the end of this animation course, Projects would be executed by students individually and in teams. Projects include
Design and creation of Media animations using a video format
Digital video Production
Creating Animation shorts
Audio capture, editing, processing, and Final Packaging.
[cp_popup display="inline" style_id="9116″ step_id = "1"][/cp_popup]
Choose TGC, The Best 2D/3D Animation Institute in Delhi
TGC India, one of the leading providers of various long-term animation courses in Delhi is an innovative training institute with the best team of trainers comprising of classical animators, 3d modellers, animators, compositors, video editors, and sound editors. Though there are many animation courses in Delhi, if you searching for best Animation Institute in Delhi, join TGC. For animation course details TGC is undoubtedly considered as the top  5 Animation institute in India for the last 16 years as per reviews posted all over the internet.
COURSE STRUCTURE
Module 1: DRAWING, CONCEPT DESIGN AND 3D CLASSICAL ANIMATION

Drawing Mass and Space on the page

Drawing 2 points and 3 points perspective & Depth

Proportion and Perspective

Art of Storyboarding

Clay Modeling and claymation

Principles of animation, gestures and postures

Walk-cycle, human anatomy, cleanup

In-betweening, animatics, lip sync, body sync

Workflow for producing a 2D Animation Film

Designing Digital BGs

Editorial Advice and preparation of a 2D Animation Showreel
Module 2: 3D MODELING & ADVANCED 3D ANIMATION
Basic Modeling, Polygon Basics & Poly Editing Tools

Sculpt Polygons Tools

NURBS Modeling, Subdivisions Surfaces

Advanced Modeling, Modeling Pipeline Sneers

Blinks & Smiles

Different Types of Texturing

Mate-rial and Lightings

Character Setup & Rigging

Deformers, Forward & inverse Kinematics

Creating a Proper Bipedal Skeleton

Using the Full, Body IK Skeleton

Skinning a Character Animation

Preparing to Animate

The Animation Process

Establishing Timings – Refining Animation

Dynamics and Rendering.
Module 3: EDITING & COMPOSTING
Basic Import And Editing In FCP and Premiere Pro

Organising Clips, Populating Events With Clips & Files

Capturing From Tape and Live video

Projects & The Timeline

Connect Track Editing

Beyond Simple Edits

Separating Audio And Video

Adding Gaps And Placeholders

Editing And Marking Tips & Tricks

Adv. Editing Techniques

Auditions And Consolidating Clips

Working With Audio

Creative With Transitions, Filters, And Mattes, Titles, Text, And Generators

Working With Color, Rendering and Finalizing Movies.
SOFTWARES COVERED IN ANIMATION
Adobe Illustrator

Adobe Animate CC

3Ds Max (Inorganic Modeling and Lighting)

Maya (Character Modeling, Texturing, Rigging, Animation, Rendering)

Premiere Pro

After Effects

Final Cut Pro X

Audition
Portfolio Design (Animation & Post Production)
2D Animation:
Digital showreels for 2D Animation

Storyboarding

Walk Cycle compilation
3D modeling and Animation:
Inorganic rendered images for architectural 3d and games with a high-class render of texture and lighting.

3D Characters with realistic rendering

Prop 3D Design

3D Animation Showreel using complete workflow of production pipeline
Audio/ Video Post-Production:
Live motion Composting

Motion Graphics

Logo motions in sync with high-quality sound VO and BG score

Roto and Chroma Removal

Explainer and Whiteboard Animation

Colour Grading projects

Infographics in Motion

Final Showreel
Why you should learn animation course with TGC INDIA
There are several reasons why learning animation courses with TGC India can be beneficial. Here are a few points to consider:
1. Industry-recognized curriculum: TGC India offers animation courses designed by industry professionals, ensuring that you learn the latest techniques and industry-standard software. This helps you stay updated with current trends and enhances your employability.
2. Experienced faculty: TGC India boasts a team of experienced instructors who have a deep understanding of the animation industry. We provide valuable guidance and mentorship throughout your learning journey, helping you develop strong foundational skills.
3. Practical approach: TGC India emphasizes practical training, allowing you to work on real-world projects and build a strong portfolio. This hands-on experience is crucial for developing your animation skills and showcasing your abilities to potential employers.
4. State-of-the-art facilities: TGC India provides access to modern animation labs equipped with high-end hardware and software. These resources enable you to work with the same tools used in the industry, giving you a realistic experience and helping you transition smoothly into a professional environment.
5. Placement assistance: TGC India offers placement support to its students, helping them connect with job opportunities in the animation industry. We have ties with various animation studios and production houses, increasing your chances of finding employment after completing the course.
6. Networking opportunities: TGC India provides a platform for students to interact and collaborate with fellow aspiring animators. This networking opportunity can lead to valuable connections within the industry and open doors for future collaborations or job referrals.
7. Flexibility in course offerings: TGC India offers a range of animation courses catering to different skill levels and areas of specialization. Whether you are a beginner or an experienced animator looking to upskill, TGC India provides options to suit your needs.
Remember to research and compare different animation institutes to make an informed decision based on your specific goals and requirements.
After completing an animation course, there are several career options available to you. Here are a few possibilities:
1. Animator: As an animator, you can work in various industries such as film, television, advertising, gaming, and web development. You can create animations for movies, TV shows, commercials, video games, or even produce animated content for websites and social media platforms.
2. Character Designer: If you have a knack for creating unique and appealing characters, you can pursue a career as a character designer. This involves developing characters for animated films, TV shows, video games, and other media. Character designers often work closely with animators to bring their creations to life.
3. Storyboard Artist: Storyboard artists visually illustrate the story and sequence of events in a project. They play a vital role in pre-production by creating rough sketches or panels that depict the key scenes and camera angles. Storyboards serve as a blueprint for the final animation and are crucial for ensuring a cohesive narrative.
4. Visual Effects (VFX) Artist: VFX artists are responsible for creating and integrating digital effects into live-action footage or animated content. They work in the film, television, and gaming industries, adding elements such as explosions, creatures, environments, or enhancing existing footage with computer-generated imagery (CGI).
5. Motion Graphics Designer: Motion graphics designers create animated visuals for a wide range of applications, including title sequences, commercials, explainer videos, and user interfaces. They combine graphic design elements, typography, and animation techniques to communicate information or enhance the visual appeal of a project.
6. 3D Modeler: 3D modelers specialize in creating three-dimensional models of characters, objects, environments, or architectural designs. They work with software like Autodesk Maya or Blender to bring their creations to life. 3D models are used in various industries, including animation, gaming, virtual reality, and product design.
7. Game Designer: If you're interested in interactive media, you can pursue a career as a game designer. This involves creating and designing gameplay mechanics, levels, characters, and overall game experiences. Animation skills are often valuable in game design, as they contribute to the movement and behavior of characters and objects in the game world.
These are just a few examples of the career options available in the animation industry. The field is vast and continuously evolving, offering opportunities for specialization and growth. It's essential to explore different areas and industries to find the path that aligns with your interests and goals.
FAQs – Animation Course from TGC India
1. What is TGC India?
TGC India is a reputed institute that offers animation courses and training programs. It focuses on providing industry-standard education and practical skills to aspiring animators.
2. What animation courses does TGC India offer?
TGC India offers a wide range of animation courses, including 2D animation, 3D animation, character animation, VFX, motion graphics, game design, and more. These courses cater to beginners as well as professionals looking to enhance their skills.
3. What are the eligibility criteria to join the animation course at TGC India?
There are no specific eligibility criteria to join the animation course at TGC India. Anyone with an interest in animation and creativity can enroll in the courses.
4. What software will I learn during the animation course?
TGC India focuses on teaching industry-standard software used in animation such as Autodesk Maya, Adobe After Effects, Adobe Premiere Pro, ZBrush, and more. The specific software covered may vary depending on the course you choose.
5. Are there any prerequisites for joining the animation course?
No, there are no prerequisites for most animation courses at TGC India. However, having a basic understanding of computers and graphic design can be helpful.
6. What is the duration of the animation courses at TGC India?
The duration of animation courses at TGC India varies depending on the course. It can range from a few weeks to several months. The institute offers both short-term and long-term courses to accommodate different learning needs.
7. Are there any job placement opportunities after completing the animation course?
TGC India provides placement assistance to its students. We have tie-ups with various animation studios, production houses, and companies in the industry, which increases the chances of students finding employment after completing the course. However, job placement is not guaranteed.
8. Will I receive a certificate upon course completion?
Yes, upon successful completion of the animation course at TGC India, you will receive a certificate. This certificate can be valuable when applying for jobs or showcasing your skills to potential employers.
9. Is financial assistance available for the animation course?
TGC India may have financial assistance options available for eligible students. It is recommended to contact the institute directly for information about scholarships, installment plans, or other financial aid options.
10. Can I take the animation course online?
We offers both offline and online animation courses. You can choose the mode of learning that suits you best. Online courses provide flexibility, allowing you to learn from anywhere at your convenience.
11. Do I need to bring my own equipment for the animation course?
We provides access to its animation labs equipped with the necessary hardware and software. However, if you prefer to bring your own equipment, you may do so.
12. Can I get a demo or trial class before enrolling?
We may offer demo or trial classes for certain courses. It is advisable to contact our Team and inquire about the availability of demo classes for the animation course you are interested in.
13. Will I receive any learning materials or resources during the course?
We provides learning materials, tutorials, and resources to its students during the course. These materials may include digital resources, video tutorials, reference books, and more, depending on the course curriculum.
14. Are there any additional career support services provided by TGC India?
Apart from job placement assistance, We may offer additional career support services such as resume building, portfolio development, interview preparation, and industry networking opportunities to help students kickstart their careers in the animation industry.
Upcoming Batches:
---