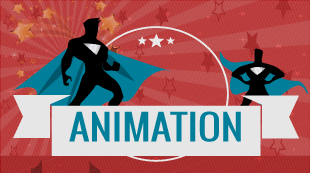 Instructors
Best Animation Institute in Delhi
Best Animation Institute in Delhi
INTRODUCTION OF ANIMATION COURSE IN DELHI
The Advanced Diploma In Animation Course & A/V Post Production is one of the most comprehensive of all This courses in Delhi. It encompasses life cycle of an animation pipeline, from paper to film and development process from Pre Production to Post Production stages. TGC is a a leading Animation institute based in Delhi and Jaipur offering professional course in Animation.
OBJECTIVE OF ANIMATION INSTITUTE IN DELHI
This Course focuses on teaching students the most recent technologies and skills used in creating international Standard animations, feature films, games and other commercial forms of video. Unlike other animation courses in Delhi, the course is a 100% practical approached program that is meant to make the multimedia students at par with recent Multimedia industry demands as regards to innovation, modern tools awareness, design and creativity.
ANIMATION COURSE OUTLINE
This Course is broken down into four parts each lasting 4-5 Months. These parts include.
Drawing and Concept Design
2D Classical Animation
3D Modeling & Advanced Animation, Game Design
Compositing, Audio/Video Editing. Live project, Internship, and Placement.
For the complete breakdown of this animation course,

NOTE: At the end of this  Course, Projects would be executed by students individually and in teams. Projects include
Design and creation of Media animations using a video format
Digital video Production
Creating Animation shorts
Audio capture, editing, processing, and Final Packaging.
Choose TGC, The Best 2D/3D Animation Institute in Delhi
TGC India, one of the leading providers of various long-term Animation courses in Delhi is an innovative training institute with the best team of trainers comprising of classical animators, 3d modelers, animators, compositors, video editors, and sound editors. Though there are many  courses in Delhi, if you searching for best Institute in Delhi, join TGC. For Course details TGC is undoubtedly considered as the top  5  institute in India for the last 16 years as per reviews posted all over the internet.
Upcoming Batches:
---