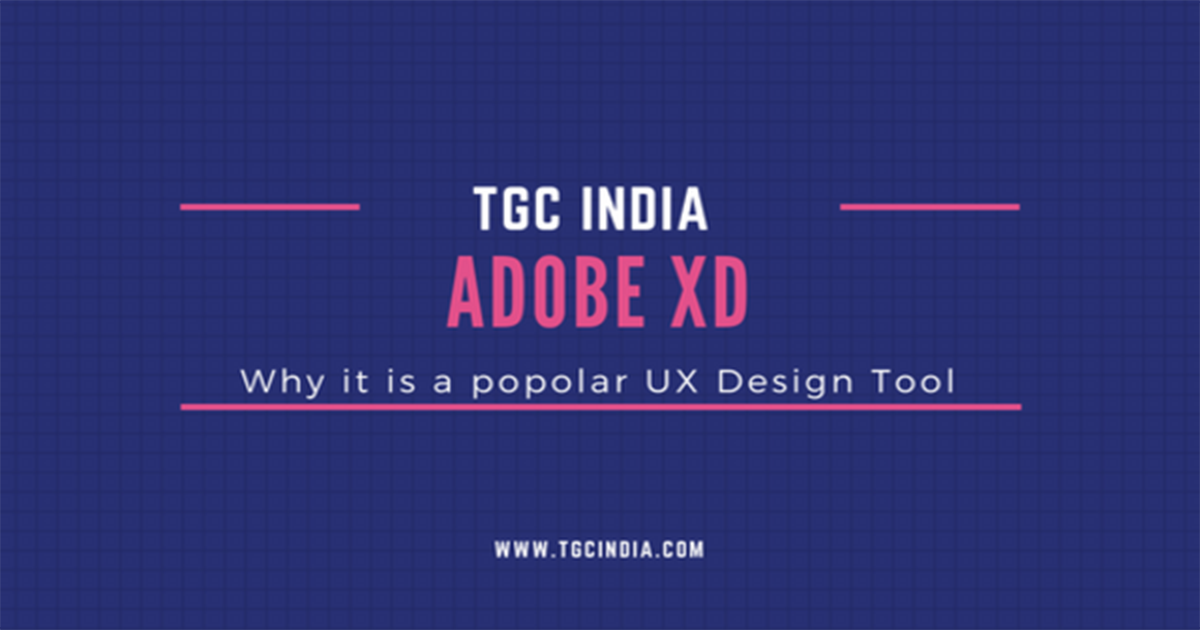 welcome
Previously Project Comet, Adobe XD is a vector based design tool introduced in early 2016. It is a user experience design software published and developed by Adobe. It supports wireframing and vector design and it creates innovative and simple click-through prototypes. Here's why it is so popular for UX design.
You already have a subscription of Adobe CC
More than 90% of creative professionals in the world use Adobe products day by day. If you have a monthly subscription of Adobe Creative Cloud, you can access Adobe XD for free with no additional subscription needed. On the other side, Sketch has announced a new pricing plan which allows users to register for an annual subscription to keep updating.
Adobe XD it built by considering teams
A lot of exciting updates in Adobe XD have come up over the past one year, and there is a lot more to come. Most of these new features are focused on teams. Here are some of the best features –
Integrated with CC Libraries – You can easily move assets across the devices and other Adobe products. This Cloud-oriented asset management also promotes smooth coordination in the team.
Share URLs – You can instantly have a share URL for simple, in-built commenting by clients and teammates.
Smooth style grid sharing – You can publish and generate global style guide for any specific type of file with a different URL which one can share with anyone.
Versioning and Revision history – You can instantly browse and revert back to the last versions.
Real-time collaboration –You can easily work with your team at the same time in the same file.
Compatibility – When Sketch is designed only for Mac, Adobe XD is built for PC.
XD is an absolute design powerhouse
If you have been using Sketch, you may definitely know about Sketch Toolbox and its amazing plugins rolling up every week. Plugins are best, except when the update rolls on and everything goes. With Adobe XD, tools like Invision, Principle, Flinto and various other plugins are not available. You can do a lot of the same things in XD without having to rely on the third party for software maintenance every time when there is an update. It is as amazing as it seems.
If you have Adobe XD, it can remove needs to download plugins for –
Repeat grid tool.
Animated prototyping – To map out the ways users interact with each other and user flows.
Going through a layer panel which shows layers in an object or group once selected. So, it is completely
painless to figure out the random rectangle.
Editing symbols in artboard and witnessing changes in real time in all artboards.
Replacing color in the document anywhere with one click.
XD is superior and lightning fast
The whole app is literally fast as it was built by considering speed. The development team has been very patient in rolling out exciting features to prevent bloat.
TGC is the best Adobe XD training institute in Delhi where you can learn about all the concepts in Adobe XD coaching.
Contact Us