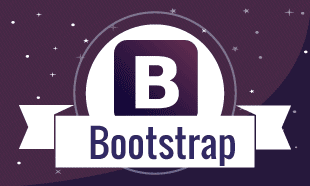 Instructors
Advanced Certification in Bootstrap
Advanced Certification in Bootstrap
INTRODUCTION OF Advanced Certification in Bootstrap
A free collecting tool called Bootstrap is used to create websites and web applications. It uses design templates, which are either HTML or CSS based for navigation, topography, interfacing components or optional extensions of JavaScript. Bootstrap has features incorporating the relative compatibility with major browsers. Websites or the applications provide with the basic information of the compatibility. Developers are encouraged to participate in the application modification in order to serve it as the platform for global exposure. Modular of the bootstrap essentially consists of the series of minimized style sheets for the implementation of the various components of the toolkit. Bootstrap comes with the components that are based on several java scripts. Know more Advanced Certification in Bootstrap
Objective: of Bootstrap Training in delhi
The objective of bootstrapping is to initiate a self-sustaining process, which is supposed to go ahead without external inputs. It refers to the procedure in which the basic software is loaded into the memory on putting, or generally, resetting a computer.
Course Outline Advanced Certification in Bootstrap :
Bootstrap training course covers up the contents, which make you well versed with the generic concepts and working using which you can make your learning process more efficient. It comprises of the comprehension of the syllabus, which deals with information on-
Understanding of the style sheets of CSS in which you are taught about the tagging of basic styling to the keys of HTML components.
Re usable components section deals with the study of elements, which are commonly interfaced by the user.
In section of JavaScript components, you get to learn about the jQuery plug-ins. It also covers the study of functionality of the user interfaced components that already exist.
Course Outcome:
On its completion, the students will have the complete knowledge of the HTML components. They will know the proper utilization of the interfacing components. They will also get to learn about various work forces and modules.
Technologies Used:
There are many technologies used, in almost all the courses, to understand the science of the basic working. It is important to reframe the concepts in a modernized way. Buttons and advanced features, like drop box, alert, pop up, tool tip etc are used to reuse the components. Appearance, which is modern and uniform, can be acquired to format texts and tables.
Career Opportunities:
Bootstrap training course gives you varieties of career opportunities. They help you design your career in the world of computers. Most of the industries make use of computers. Along with the use of computers comes in need of hiring well trained professionals who can deal with the knowledge to handle the applications of different domains. This course offers you with an opportunity of working in the best of the companies.

Why TGC?:
Students are given a platform to explore the various detailing of the course by TGC. TGC offers the best team of trained faculties who have very good experience. It has a huge infrastructure. Staff is very welcoming and helping. You can also view the testimonies of successful students who have been part of this institute, and have given a new lease of beginning to their careers.
For more information on bootstrap training Institute , kindly contact our representative!
Similar Courses::
Advanced Certification in Bootstrap

Upcoming Batches:
---
Course Reviews
No Reviews found for this course.