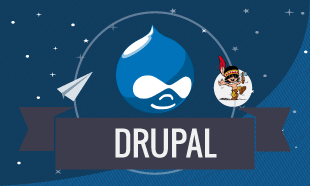 Instructors
Adv. Certification Course in Drupal
Adv. Certification Course in Drupal
INTRODUCTION
When Dries Buytaert released his message board written in open source coding, not many gave it a long rope. Within a month of its launch in 2001, Drupal Core became one of the most popular open-source content management frameworks used in back-ended websites. Drupal core is used in most of the website content existing online today. TGC is the best institute offering training in Drupal CMS.
Objective:
Personal blogs, websites belonging to government organizations, commerce portals, knowledge management companies and business collaborations, all use Drupal core as their key website application framework. As on December 2013, it has been reported that 24,000 add-on community free modules have been supplemented to the Drupal core. It is our endeavour to train students in Drupal with in-depth knowledge.
Course outline
TGC India has a highly industrial specific course program in Drupal core. It offers online sessions, as well as, classroom sittings with fixtures depending on student choice. Course schedules range from a single day session to a 6-month program. The course curriculum offered by TGC Indiaconsists of 100% practical content with focus on following segments-
Content management systems
Principles of Account registration with maintenance
Menu management, RSS feeds, page layout customization
System administration
Development on multiple computing platforms like Apache, Hiawatha, Lighted, Cherokee.
Establishing access control restrictions like IP addresses, email regulations.
Working on different modules, themes and distribution channels.
Course Outcome:
At TGC, students test on following modules-
Content Construction Kit (CCK)
Data base abstracts
Drag and drop function layout
Technologies Used:
Extensive use of PHP Template and XTemplate engines in Drupal are also managed from industrial application point of view.
Career Scope:
Students of TGC India are working with top and middle level industries at affluent designations. Most of the students have prestigious projects with various marketing firms, media agencies, exhibition and fair promoters, educational services and online shopping portals. It also offers indigenously built Drupal site and allows students to manually hunt for contributed modules or adjust configuration settings. Students can modify, redesign or add modules, themes and associated configuration settings that set up Drupal for custom commercial operations like brochure wares, news sites and online stores.

Why TGC:
TGC India has a work study program based on the Drupal curriculum that instructs students to manage time with deadlines from clients and how to stick to website requirements and software compatibilities. As more and more people get on internet, the prospect of web designers is going to be sky high. TGC India provides a sophisticated practical course in Drupal core with programming interface for PHP developers, website designers and system installers. TGC India offers professional expertise in complete selection of Drupal modules. It also offers selective testing models on Drupal versus Joomla. Our experienced IT staffs demonstrate the process of utilizing Drupal in plug-ins to ease caching without requiring special PHP extensions. Despite its notoriety among PHP developers who consider Drupal to be one of the toughest codes to master, TGC Indiaensures that the students explore each and every corner of it. TGC Indianourishes the technical hindsight of the students and nurtures their skills to match the needs of the industry.
For more details on Drupal training, kindly contact us.

Upcoming Batches:
---
Course Reviews
No Reviews found for this course.