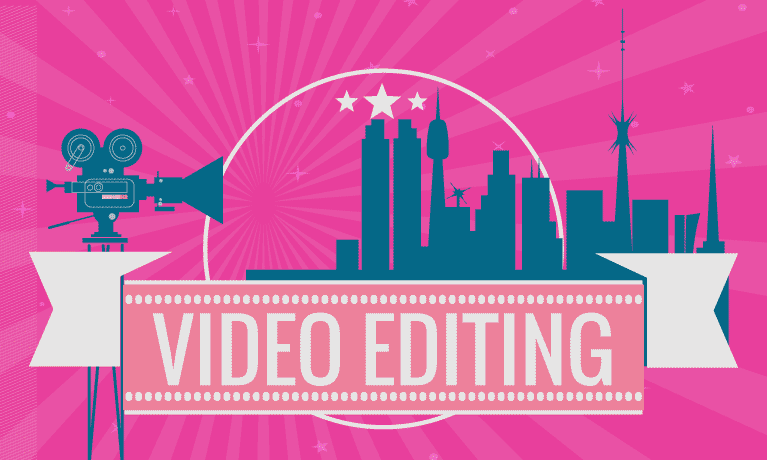 Instructors
Adv. Certification in Video Editing
Adv. Certification in Video Editing
INTRODUCTION
Fine and professional editing of videos is the smartest way of filming. It is more of motions, handling effects of lights, graphics and colors in movies, advertisements, games etc. Students are imparted with professional knowledge on mastering flawless technical skills of comprehending the exact working and purpose of editing of the videos with the help of high-speed computers. Achieving higher end flexibility in creativity and innovation along with time management is the most dedicated feature of the 'Non-Linear Editing Course'. Non-Linear Editing is the modernized method of editing that allows you the accessibility to any of the frame of the video clip with the same comfort and ease as compared to the other.
Objective:
The key object of the course is to edit and place the videos in front of audiences in a smart way that would attract them gaining profitability to your company. It also focuses on sharp features of editing with complete efficiency.
Course Outline:
There are various aspects of the training program that are covered in the contents of course like-
Introduction to basics and the purpose of the course
Using formats that are HD and SD based
Techniques of Non-Linear Editing
Learning different types of films, televisions and cinemas and having a positive and a broader outlook in appreciating them
Still and motion editing of sounds and videos
Learning of different software's and tactics to blend and separate
Study of styles of editing of low budget to high budget movies, advertisements, etc.
Understanding of tapes, digital formats, videos etc.
Course Outcome:
On completion, you will get a certificate of appreciation. You will be well versed with the concepts of non linear editing. You will also have the leverages to think independently in your own space and propose the ideas without any flaws. You will have the exquisite intra personal communication skills that will help you interact with the people in your field.
Technologies Used:
Various technologies like mixing, equalizers, formatting, blending, separating etc. are used. The science of this course helps in bringing out the added features of the course. All these technologies will be used in movies, advertisements, etc to bring out the complete profitability element with satisfaction of audiences.
Career Scope:
With the boom of the media industry, you will be exposed to various media and publication house work opportunities. It is a platform used by fresher who are planning on looking forward to establishing their career in media industry. You can be placed as audio editors, composers etc in good companies or also get to start your own studio and give coaching to students.

Why TGC:
TGC is affiliated to one of the best universities. It has a very co-operative staff and faculty set that will help and guide you through the entire learning process of the session. It has a clean campus and well maintained labs and classrooms. TGC labs are equipped with Apple and Windows machines, editing workstations, Videography equipments.
For more information on Non-Linear Editing Courses, kindly contact us.

Upcoming Batches:
---