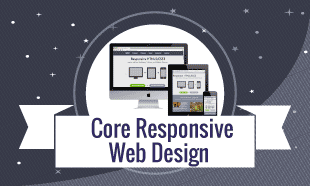 Instructors
Adv. Certification Responsive Web
Adv. Certification Responsive Web
INTRODUCTION
Lots of career options are coming forth due to the globalization providing innumerable opportunities for students to build their careers. With the growing trend of computer technologies, one of the best career options you can opt for is in Web Designing. Students those who have already completed the Foundation Course can now opt for Web Design Advance Course.
Objective:
It will surely serve as an exposure to the huge market with many options to frame a bright career in the world of creativity. This course would prepare you in building websites thereby offering strong career background in multimedia and graphics culture.
Course Outline:
It begins with seven core classes followed by three or four classes for the completion of one or more concentrations. Eventually, faculty-led portfolio review is prepared to scrutinize your career with your web design work. Selection of concentrations can be done by analyzing your areas of interests, and scope of your work in your desired domain.
Photoshop: Students interested in Image Processing can opt to learn Adobe Photoshop Software. It helps you in the creation and edition of images. In Commercial Art, Adobe Photoshop is acknowledged, as an extremely fine technique, to make images exquisitely fabulous and is regarded as the final word.
Photoshop features include blending of 2 images, enhancing and manipulating your designs, painting mirror image of a physical object etc. It has an extensive choice of applications in Commercial Arts, Motion Picture Footages, and Cosmetic Adds, web Page Designing, Animation Cells and Fine Art Work.
Adobe Flash: Rich and engaging animations and designs can be created using this software. It has features like movie creation in less file size, reality touch for the user etc. It can be used in Corporate Presentations and 2D Animations.
Course Outcome:
You will be well versed with the skills of animations and movie creations. You will be having extremely outstanding interpersonal communication skills. You will be able to work under pressures.
Technologies Used:
Technologies like JAVA, PHP, JSP, NET, HTML5, My SQL, MS SQL, Microsoft and other mobile apps. Faculties usually recommend concentrations like Dream Waver, E-commerce, Advanced CSS Layouts and Web Accessibility Design.
Career Scope:
This Certification Program can be completed in less than a year, and you can be sure of getting placed with dynamically renowned firms. 4 weeks of experience in your area of study as a Practicum Placement is an exceptionally outstanding feature offered in this program. You can be placed in various reputed institutes and firms. You can also work as a freelancer or emerge as a tutor. You can start up with your own coaching classes or become an online tutor.

Why TGC:
Many more concentrations like Internet technology, XTML and CSS, Adobe Dream Waver can be opted as your specializations. TGC offers you with very good infrastructure and well maintained amenities. It has trained set of faculties that are experienced not less than 5-6 years.
Kindly contact us for more information on Web Design Advanced Courseand application process.
Upcoming Batches:
Course Reviews
No Reviews found for this course.