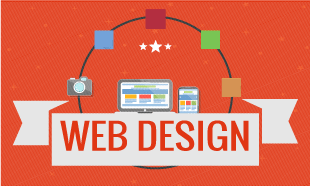 Instructors
INTRODUCTION
With the advent of technology, staying smart and updated is utmost prerogative. New courses are coming up leaving you muddled into what you should frame your career in. Finding out your area of interest is the most important stride to start up for framing your career. One of the most trending up courses these days is 'Web Designing'.
Objective:
If your sole interest lies in the unification of computers and creativity, this is the right answer for you. It gives you complete training to attain a platform wherein you can bring up the spark in you to mould yourself according to the current professional requirements. The basic purpose of this course is designing web pages according to the client's requirements.
Course Outline:
You can apply for this course after your HSC. Degree or Diploma in Computer Science would add to your credits during admission. Depending upon your academic needs and interests, there are many programs that are offered throughout the year in different locations of the country. This course covers up the syllabus that includes learning programming languages like HTML, ASP or PHP and knowledge of software's like Photoshop, Flash and Dream Weaver etc.
Interpersonal communication skills
Computer proficiency as in the use of proper fonts and colors
Using graphics and images appropriately
Knowledge of emerging techniques and a good design sense.
Easy navigation techniques
Accessibility of the Web page
It includes various topics like industry best practices, XML for data storage and organization, command line and text editor experience, and construction of a complete website for your portfolio. This course can be covered up as a Diploma or even as a short term certification program as per your requirements and time constraints.
Course Outcome:
On completion, you will be able to interact with colleagues and authorities with complete intrepidity. You will master the skills of accessing the web pages accessibility, appropriate application of images and graphics, fonts and colors, navigation techniques etc. They will also learn about the Responsive Web Design.
Technologies Used:
Without Responsive Web Design (RWD), web design does not hold vital position in today's world. RWD workflow can be achieved by adopting the Web Design Foundation Course. It comprises of steps- Content Layout, Navigation, Buttons, Tables and Forms, Images and Videos, Formatting and visibility finishing up.
Career Scope:
You will get to work in various reputed firms and institutes. You will be placed as web designers and even work as a freelancer or as tutors.

Why TGC:
TGC is well known for its reputation. It is affiliated to a prestigious university. You will be completely confident with extensive classroom programs and guidance by the experienced set of faculties throughout the course. TGC offers you with hygienic restroom and drinking facilities. Students at TGC are extremely confident and have a very positive approach to meet the deadlines. TGC has extremely well organized infrastructure.
For more information on Web Design Foundation Course, kindly contact us.
Similar Courses ::
Upcoming Batches:
---
Course Reviews
No Reviews found for this course.