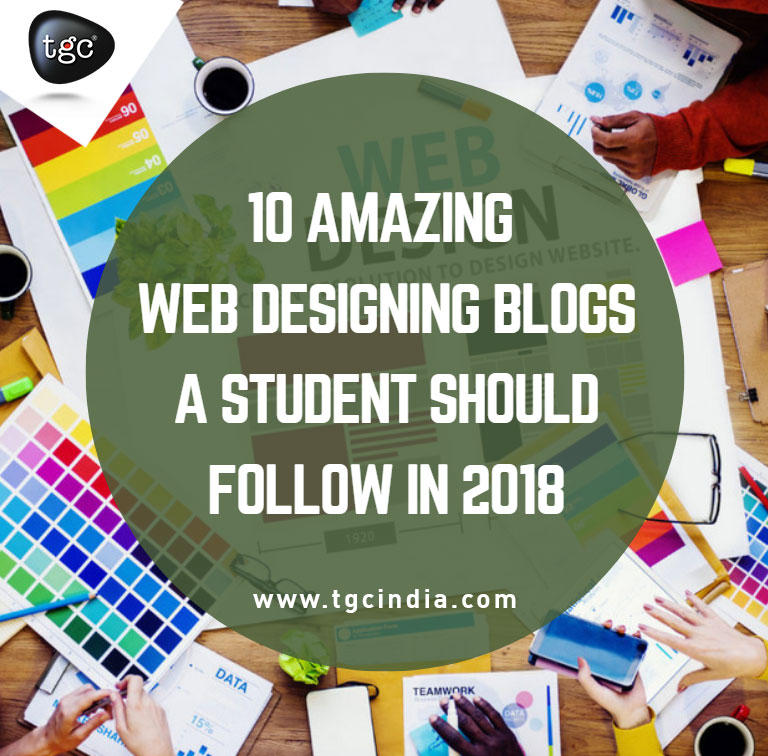 welcome
It goes without saying that making a great website is the main goal for a web designer. It is also important for web designers and students to use some web design blogs and other resources to stay up-to-date with latest web design trends, new ways of designs and popular design tools used in web designing classes in Delhi.
But one can get millions of results when searching for a particular topics and it results in huge confusion. Web designers are used to spend a lot of time but hardly meet their needs. So, we have done the research for you and listed these web design blogs –
It is a web design tutorial for both design artists and designers. They curate quality content for the designers to teach new techniques and to get some inspiration, including everything from photography and graphic design to web design and illustration.
It is a web design blog provides a daily scoop of creative tips and inspiration across graphic design, web design, 3D and even more. It brings the best work to web designers and provides insight so they can grab the latest developments and trends in the design world and to create their best work.
Smashing Magazine is one of the largest and most active publishers of web design and web development blog. It receives over 5 million views per month and has 300,000+ Facebook fans and 1 million Twitter followers worldwide. Founded in 2006, Smashing Magazine offers the most innovative and useful tips for web developers and designers, graphic designers and UX designers.
Founded in 2010 by Walter Apai from Vancouver, Canada, Webdesigner Depot is at the core of web design and has its presence on the modern web design world.
This blog has all-inclusive contents. Along with writing about graphic design, prototyping design, UI/UX design, and web design, they also write about the recent design trends and prototyping tools.  
It is the most popular collective web design blog which is updated every hour. It is packed with latest design news, trends, and events, young design breeds, stunning portfolios, photography, design articles, creative adverts, fashion, video design, etc.
This web development and design blog offers web development, design, quality freebies, and products. It is a superb resource for both advanced and new designers who want to improve their knowledge. Many Web design Institutes in India use it as a reference.
It is filled with inspiration for all kinds of designs, filtering through many redesigns that take place every day over the web. They teach different techniques to create design and their daily updates ensure you know the latest developments.
Founded by Toronto-based illustrator and web designer Nick La in August 2007, Web Designer Wall is a web design blog which featured a lot of galleries and magazines thanks to its stunning design and quality content.
Founded in 2008, it is also for web development and is running by 14 people behind the scenes. They publish posts about all aspects of UX design, web design, social media, graphic design, blogging, programming, etc.
Contact Us