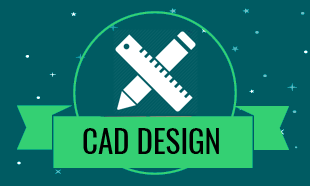 welcome
AutoCAD is a useful software application for creating computer drawings. It is used widely by the manufacturing and construction sectors.
This article discusses 10 easy secrets which will help you know everything about AutoCAD courses in Delhi so that you select the course which best suits you.
What is the Reputation of the Institute offering the Course?
Visit the institutes personally and check various credentials like its year of establishment, its track record, the no. of faculty members and the no. of years since it is conducting the AutoCAD course.
How is the student reviews the course?
Interact with student alumni and read their reviews/testimonials to understand what they feel about each course.
How are the faculty members?
Interact with the AutoCAD faculty members of each institute and ask them for their resumes. Evaluate their years of experience in AutoCAD, their qualifications, and their skillsets. A good course has civil and mechanical engineers as faculty members.
What is the teaching methodology?
Find out if the teaching methodology is practical and industry aligned. Do the faculty members conduct projects and live discussions? Will you get ample hands-on experience on AutoCAD?
How is the course curriculum?
Is the course industry aligned? Does the course cover AutoCAD right from the basics like the application's interface, settings etc.? Find out whether the course is focused on Civil, Architectural or Mechanical CAD. It can also be a blend of all three.
What is the class size?
Find out the no. of students in each class session of the course. Smaller batches are much better as each student receives personal attention from the faculty members.
How is the course delivered?
Check how the faculty members deliver the course. Do they deliver it through regular classroom lectures or is it mainly online? Is the course flexible enough to accommodate both the modes?
Is the infrastructure good?
Check if the institute offering the course uses the latest versions of software and hardware. Check if you will have a dedicated system to practice what you have learned in class. Does the institute provide additional learning resources like a library or online knowledge base?
How is the placement mechanism?
Many training institutes promise fake placements. Check whether the institutes have a dedicated placement cell or not. Evaluate the placement statistics, the no. of students placed, the companies they were placed in and the packages offered. Carefully evaluate the placement criteria of each institute.
What is the course fee?
Check the fees for each course. Does the course provide value for money? The course which is not exorbitant yet provides good value for money should be the best option for you.
To sum up you should use these ten secrets or as these ten questions to know everything about a mechanical AutoCAD course. It is important to know everything about a course before you decide to choose one. If you wish to learn AutoCAD join a good course and take your career to a new level. Ready?