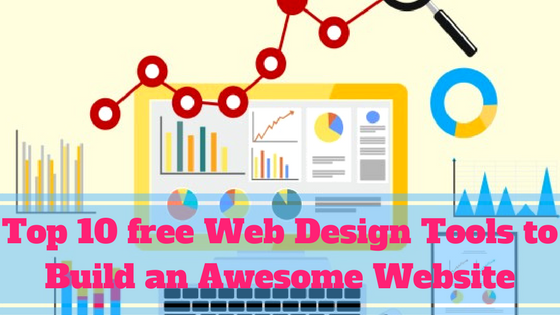 welcome
Having a lot of ideas to build a website but no coding experience or knowledge? Are you ready to kick start your new blog, portfolio, or a startup website? It is often daunting and challenging to keep things up and running.
If you have completed your training in web designing colleges in Delhi, here is the rundown of free web design tools to get your new website started, even if you don't have coding knowledge.
It has the curated range of website templates and free themes. Each theme is handpicked on the basis of ease of customization, visual appeal, and functionality. You can find out what you want by keyword, category, and creator. So you can easily find exactly what you want.
It is a free service to host one-page, simple, and responsive sites for almost anything. There are few other sites which can help you in this way. But it stands out for its ease of use and simplicity, without compromising on well-designed and fully functional site.
This tool doesn't need any coding knowledge to build mobile and web apps. It is an innovative drag and drop page builder to add elements like videos, text, maps, images, icons, and buttons.
As the title suggests, it is HTML to WordPress converter to turn HTML site into WordPress theme with few clicks. It can automate most of your efforts. Upload a website in it and it will turn it into premium-quality, fully functional WordPress theme.
This tool is best for storytelling and attractive websites without any coding knowledge. It has up to 170 pre-designed blocks to drag and drop to deliver a completely customizable site.
It is an open source, modern flat-file CMS designed to develop faster websites. It is processed at runtime to do the same thing that can be done with Joomla, Drupal, or WordPress. It has endless features, such as per-page and site-wide redirection and routing, multi-language support, visual debug panel, etc.
If making a website seems to be too confusing, complex, and daunting to you, this website builder can make it a lot fun and easier. You can use a range of reliable hosting, premium web designs, and simple editing program to complete your project within no time.
It is the real-time, drag and drop, multipurpose, block-based HTML5 page builder. It has up to 70 well styled blocks to give great customizability. Web pages can be built in minutes and you can manage sliders, site navigation, images, maps, text, etc. from the browser.  
You can create appealing HTML5 web content without any coding. This animation system is based on keyframe to add life to your content.
It is the one-page WordPress theme builder. It is an open-source program to edit everything on the webpage on the go. You can easily build a SEO-friendly, responsive website with integrated presets to head start your website.
Contact Us