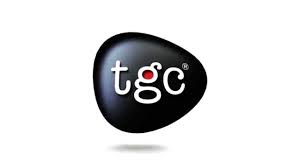 welcome
TGC is an abbreviation that stands for Total Graphics Classes. The esteemed institute was set up back in the year 2000. It was formulated by a group of professionals with expertise in the field of Animation and Digital Media to share their knowledge with the rest of the world via the quality of professionals they churn out. The Institute proudly claims that it has trained more than 12000 students in different courses and helped them become a valuable asset for their employers. The market is deluged with the institutes that deal with animation and IT industry courses, but TGC is one brand that believes in quality education and there are many reasons why one should opt for the myriad courses being offered by this institution.
Affiliation with Universities
TGC has been affiliated to the topmost Indian universities like Punjab technical University, Mahatma Gandhi University, etc. and provides degree courses to the students in animation and multimedia segment. Students enrolled with TGC are able to reap the benefits of the most advanced courses in Animation and Digital Media.
Workshops and Advanced Computer Labs
To inculcate sincerity and a complete knowledge about the courses institute conducts project workshops, content, industrial visits, etc from time to time. The curriculum has been designed in a manner to match with the most advanced industry requirements. To match the latest add-ons in terms of technologies and software, the computer labs at TGC are upgraded after regular intervals and are equipped with hardware that is offered to the professionals in the animation industry.
Diverse Variety of Courses
You can choose from courses like graphic designing, web designing, PHP, Python, HTML, Animation, etc. to find the perfect course for you. The institute now offers android developer course in Delhi.
Hostel Accommodation
If you are an international student or belong to a city in India where TGC has not been able to set up its branch then you can opt for hostel accommodation and other facilities for the students living in far-flung areas.
Guidance for Visa Application
TGC also provides guidelines for the application of VISA and helps international students at every level to ease down their journeys by keeping them well informed.
Flexible timings and Courses
If you are studying or working and still wish to do the course then you can choose from different slots available with TGC for all courses. Most of the courses are available in two different modules like normal or regular module and fast track one. The syllabus covered is the same but the duration differs. To support international students TGC allows them to complete the course quickly by giving them the facility to attend classes for 5 to 10 hours per day.
Obstacle Free Practice sessions
To make sure that none of the students is stopped from performing practical there is no restriction on the timings.
Training Facilities
TGC offers corporate and industrial training to the students and also assists them during placements. Topmost firms of industry hire students from TGC.
Experienced and Skilled Faculty
The faculty at TGC has experience of more than 10 years and very often the institute organizes guest lectures by known personalities of the animation and multimedia industry.
TGC has Branches
TGC is currently present in 10 cities/states of India and has plans to expand in the near future. You can study more about one of the most sought-after Animation institute in Delhi by logging in http://www.tgcindia.com/.
Contact Us