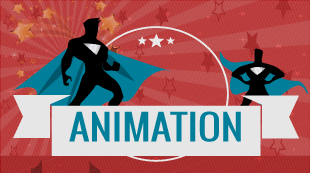 welcome
Educational and eminence of education might have a different meaning for different people, depending on their perspective, milieu, and roles. But in all the spheres of the world, it definitely holds an important position. Education alone can be a great help for an individual, and when these two words quality and education combine these make an unsurpassed combination.
All over the world, to be really successful in any field, students are always in quest of quality course and the quality institute. This is the reason why a number of people are going for education in India, as it has made its mark on the world for high-quality education. One course of India that had managed to catch the attention of people from all over the world is animation and multimedia training. This course fascinated people from all over the world, in which a large number of them are from Afghanistan. Given below are some of the reasons, why students from Afghanistan are moving towards India, in search of an animation institute.
Quality is the foremost thing
India is known for providing the best education, based on industry standards. Their education and training are in cutting edge.
Admission system
The admission system in India is not that complicated, so you can easily take admission in one of the reputed institute offering Animation & Multimedia Training.
Affordable course
The education in India is available at affordable rates this course which you cannot do in other countries because of monetary issues, you can easily think of doing in India.
Student's facilities
A lot of institute offers a special type of facilities for the students outside of India. A special scholarship is also given to students from outside India by some of the institutes offering Animation & Multimedia Training.
Stronghold in course
The Indian animation industry is known worldwide, thus it is the right choice to know about all the intricacies and details of this field.
A glance of future
India is becoming a great power of the 21st century thus you can be the witness of this great change, and also this will be a great addition to your CV as well.
Visa assistance
Institutes catering the foreign students in India also offered the visa assistance services, thus they are always there to protect you from all the hustle and bustles of the visa process.
Supreme faculty
The India people have made their mark all over the world, mainly because of their knowledge and expertise. Thus you will be getting the education from the topmost people in this field. So in simple words getting an education from them will not only boost your employability but the market value as well.
A good track record
A large number of Afghanistan students who were previously enrolled with the Animation & Multimedia Training Institute in India are really doing well in the Industry. Thus their position is the clear testament about the quality of Indian education.
No language barrier
As these courses are taught in English only, thus the language is also not a problem with the students.
Afghanistan is developing slowly and slowly, although it has a number of students who have the skills and capabilities to make their mark in the animation industry they certainly lack in reputed institutes. India, known for its hospitality, treats everyone equally and provides them the chance in every field. So why not give a new begging to your life by enrolling yourself in one of the Animation & Multimedia Training institutes in India.
Contact Us