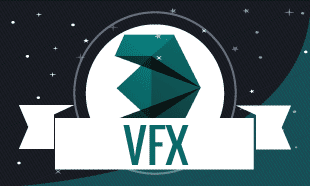 welcome
3D Lightning Course is a career Program intended to cater to the increasing demand of skilled and quality manpower for the ever-growing domestic and International VFX industry. This course is aimed at equipping students with the basic and fundamental skill sets needed for creating realistic and seamless renders using all lights functions available in a computer software.
OBJECTIVE
This is a course that would help 3D  Students learn how to effectively Create light effects in a 3D scene to simulate sunlight, exterior lights, and interior lights while applying all the principles pertaining to the Natural behavior of light.
COURSE OUTLINE
Introduction to Lighting
Creating Light rigs
The HDRI Workflow
Using HDRI Lighting
Studio Lighting
Guerilla Lighting
COURSE BREAKDOWN
MODULE 1
Introduction to Lighting
Various types of Light overview
Attributes of Light in 3D software
Aim lights
Spotlights
Using Depth map shadows
Light and Shadow linking
Ambient light
Volumetric Light
Light glows and Lens Flares
Reflection and Refraction
Simulating Light sources
MODULE 2
Creating Light rigs
Light basics
Light attributes
Three-point lighting
Shaders and light color
Light linking
Lighting Adjustments
MODULE 3
HDRI Workflow
High Dynamic Range Image properties
Use of Camera for HDR images
Mirrored Ball Image Capture
Fisheye lens image capture
Panoramic HDR Images
Use of Mental Ray in Lighting
Image-based Lighting
Final Gather Flickering Minimization
MODULE 4
Using HDRI Lighting
High Dynamic Range Image
Movie Lighting simulation
Virtual Set Creation
Ground Shadow application
The use of HDR light studio
Background synthesis Alteration
The use of Dark lights
MODULE 5
Studio Lighting
Setting up light sources
Light decay
Lighting of Reflective objects
Studio Lighting
MODULE 6
Guerilla Lighting
What is Guerilla Lighting
Gamma Correction
Indirect Sky Lighting
Direct Lighting
Window Lighting
Ambient Lighting
Linear workflow of Lighting.
BY THE END OF THE 3D rendering COURSE, STUDENTS WOULD BE ABLE TO
Effectively make use of the major 3D Lighting  software
Use the 3D lighting skill set to create visual effects with lights in a simulated environment or a pre-recorded footage
Create realistic lighting scenes to make realistic renders.
SOFTWARE/ PROGRAMMING LANGUAGE COVERED
Autodesk Maya
3DS MAX
Vray
ADOBE Photoshop
Nuke
Lighting Plugins
CAREER OPTIONS AFTER COURSE
Students who complete this course have the following career options
Lighting Artist
Rendering Artist
WHY TGC INDIA?
TGC India is a leading Graphics and Animation Institute in Delhi with branches across the country. Among the numerous high-level courses it offers is the 3D Lighting course. It provides an educational environment that houses both local and foreign students who share ideas to develop their visual communication skills. It boasts of well trained and highly experienced staff who are both friendly and courteous and ready to train using Live projects and the interactive learning system whose benefits outweigh online tutorials or self-help books. The 3D Lighting Course with TGC is also affiliated with the Mahatma Gandhi University and  Punjab Technical University. Take a 3D lighting course with TGC India today as part of a VFX degree.
Contact Us