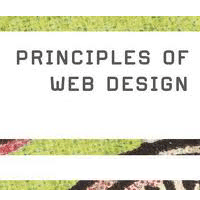 welcome
Career in web design
With the recent boom of technology, there is an exponential rise in the number of people who are interested in adopting a career in web design. If you are one of the aspirants and want to know what it takes to become a good web designer to earn name and fame, then there are 5 web design principles which you should be acquainted with. Enumerated here are the 5 key principles that every web designer should know.

First Principle: Concentrate More On the Purpose of Your Website
When you start the task of designing websites, there are several questions that creep into your mind. But the foremost question should be what is the basic aim of this website. Is the website meant for promoting businesses, selling services or products or showcasing just your portfolio. Decide the purpose you want to achieve with the help of these websites. Once you have decided the purpose of your website, you can make a close research work and see the designs of other similar websites which are doing well.

Second Principle: The Site Should be Easy to Navigate
If you are looking for making a career in web design, remember a golden rule: The sites that you make should be easy to navigate. If you want your website to function efficiently, it is extremely important that your site should be easy to navigate so that the direction of flow of traffic can be constant and hassle-free.

Third Principle: Aesthetics Are Important
If you want your website to perform and get noticed among zillions of others then you should pay a proper heed to the aesthetics of the website. A proper aesthetics can give you an edge over others. So, try to convey the message of your website as clearly as possible with the use of typography, grids and white spaces. If you can make your website visually appealing, you are sure to get more visitors to your site. So, analyze your target audience, choose the design of your website and color pallet accordingly.

Fourth Principle: Conversions is a Landmark of Every Successful Website
This holds good not only for selling your products or services but the conversions or call to action is the landmark of every successful website. The term conversion means that, the visitors to your website completes a specific task on your website. So, take care to provide easy methods of contact to the visitors which can turn out to be your customers.  Use only fresh, unique and original content.

Fifth Principle: Usability of the Website is the Central Aspect:
Availability and accessibility of the website are of utmost importance. If you want your website to be effective and want to  have a successful career in web design always remember this golden rule. So make very sure that the website you design should not have any broken or dead links, your visitors should not have a tough time loading your websites. Also, make sure that your site is able to handle slow connections.
TGC Animation and Multimedia, Delhi is one specialized institute in providing courses in web design for the last 14 years and passed out 10,000 students. TGC deliver high end, unparalleled, high quality training with unique course module and structured course. visit www.tgcindia.com for more details.