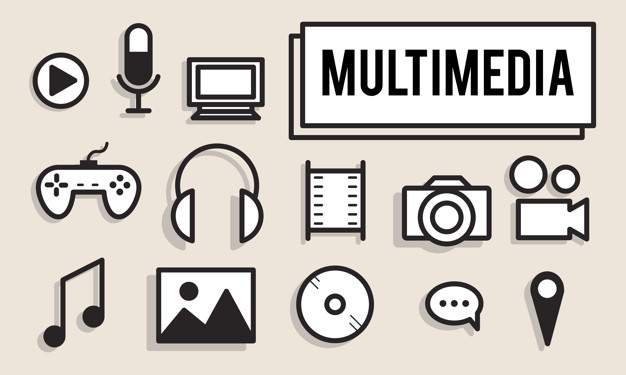 welcome
Coronavirus induced COVID-19 has proven to be one of humanity's most dreaded nightmares yet. Citizens holed up at homes, lives lost, jobs lost, economies on the brink of collapse – it's just too much to handle right now.
But then again every situation seems to have some silver lining. 
During the COVID-19 induced lockdown, people around the world in general and Indians, in particular, have turned to digital technologies and digital media. OTT streaming services have welcomed a considerable surge. Also, a large portion of commercial work has been carried out online from the safety of homes – be it IT, Digital Media, Digital Marketing, etc. These industries are the torch-bearers of the reeling economy as of now. People are consuming digital content a lot more than before, whether for entertainment or education. Digital Media seems to be omnipresent.
As per a recent study by Nielsen and Broadcast Audience Research Council (BARC), people are consuming 8-10 percent more digital content during this lockdown. Smartphone usage time, on an average, has risen by 6.2 percent as well. TV, Phones, and Social Media have been the pioneers of edutainment, and 'digital socialization' between people via digital platforms.
It is clear that digital and multimedia roles will be in high demand post-COVID-19 lockdown period. Those candidates aspiring for graphics design or animation careers should definitely opt for online training at this time.
The benefits of pursuing online animation and multimedia courses are manifold. Let's take a quick look.
1. Social Distancing Compliant – Social Distancing is the name of the game now. But then again, this lockdown should not lock students' careers down in the long run. Passionate about animation and multimedia courses but cannot reach offline classes given the circumstances? Do it online! It's safe yet equally effective.
2. Easier access – Online classes are easily accessible, given that there is no need to commute. It's just the student, the instructor, and a personal computer at each end. So classes are better accessible, and the learning is more efficient this way. Out of many TGC is one of the names comes in mind they are making learning animation and multimedia quite accessible with their easy to access courses imparted by instructor-led training curriculum and not typically recorded youtube kind of session, one can directly interact with their trainer during and after the sessions and can also get the live critic of students own work.
3. Recordable/ Downloadable lessons – Lockdown or not, this feature of online classes is unbeatable. Brick and mortar classes provide one-time lessons that you have to retain in your head. With online courses, you can retain the whole session on a disk if you so wish. This helps in revisions and recollections later. TGC makes sure students are getting access to recording of sessions, as the lockdown situation is slowly lifting and people have started going to offices, even if some sessions are skipped they can get easy access to recording and gotcha!
4. Not a lot of theory involved – When it comes to learning multimedia, animation, and other kinds of digital media training, there is usually more action than talk. Of course, some theoretical aspects exist, but it is really hands-on-training that matters here, for which going to physical classes is not always necessary. Virtual is good enough. Since there is already a lot of bandwidth in place and people have broadband connections, unlike classroom training, guest trainers from different places in the world can come and deliver lectures. This is infact surely one of the best reasons to do an online course that is learning from the masters.
5. Great ambience – In an online class, a student generally enjoys a better ambience due to being in a familiar environment of his study room. With headphones on, he or she can better focus on the lessons as outside noises are mostly cut off. This is not always the case of in-classroom training. 
6. Flexible timing – Flexible timing is yet another benefit of online courses. Students can learn as per their schedules, and their opinions can be pooled to arrive at a standard slot. As commutation time is saved in the online mode of learning, the instructor can easily afford to fix the time slots as per the convenience of the students. Training is available before or after the college hours, and if you are working before or after the office hours, what else you need in life, being easy learning enough and spending time with your family saving on your commutation charges and above all while being safe and staying home.
7. Better individual attention – Digital media education is as much an art as it is a science. Thus, there is ample scope for individual interpretations (or misinterpretations for that matter), and some students do have to be individually looked at more than others. Online training offers better one-to-one attention than classroom training without a shadow of a doubt.
8. Less distraction – There is less scope for distraction or unwanted interactions between learners, which may hamper the flow of lesson delivery. How many times have we, as students, heard of the 'fish market' reference by our beloved teachers at school? Online classes are far more efficient in that regard as compared to classroom courses as any communication is strictly need-based.
Now that you know what advantages online training brings to the table in this pandemic situation, it is also important to know where to pursue your course from. There are many organizations in India that claim to provide the best training, but few can back the claims up like us. Here at TGC Animation and Multimedia, we have imparted economical classroom and online training in disciplines like Animation, Multimedia, Music Production and sound engineering courses, Photography online learning, CAD, and IT to innumerable students for the past 20 years. Our placement record is impressive as well. Hit us up if you want to be a part of this awesome journey too!
Contact Us