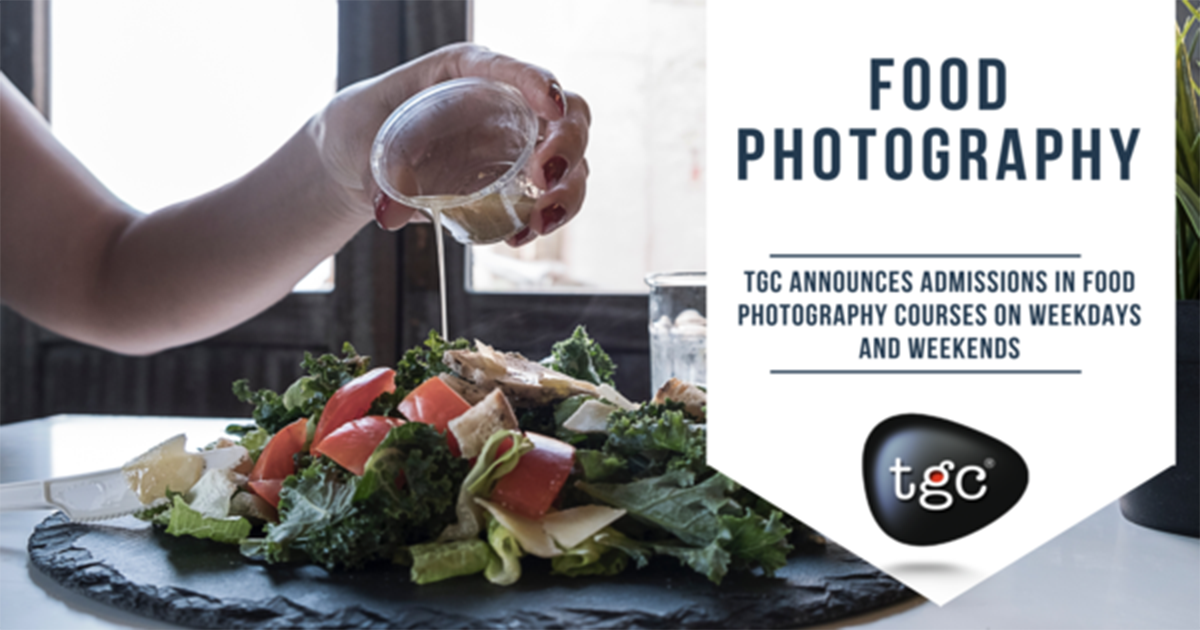 welcome
Food Photography is one of the important parts of photography which refers to present foods for billboards, flyers in fast food restaurants, TV commercials, and cookery shows. With this food photography course, students will learn how to imagine the picture for food presentation to represent the food items effectively in a picture with the attractive and appealing look.
Why Food Photography?
Food photography is a genre of still life photography used to create appealing still images of food items. This type of specialization falls under commercial photography. With these photography courses, you will learn taking appealing and drool-worthy pictures of food and to make it visually appealing to the audience can't stop their urge from ordering it.
With photography courses in Delhi, you will learn how to make pictures of food appealing and inviting. You will learn how to choose the right type of ingredients and foods, texture, color, and freshness, how to choose background, props, and composition. You will also learn to set the camera, food, and lights with natural and indoor lighting or outdoor lighting for the best visual appeal to the food item.
Here's what you will learn
Telling an engaging and powerful story with food pictures.

Create attractive lighting setups making food items looking appealing.

Using and creating different surfaces for dynamic backdrops for the images.

Using accents and props to add depth to your scenes.

Choosing the camera type to fulfill your needs for food photography.

Taking attractive food pictures on the camera.

Conduct an effective photo shoot from the beginning to the end

Frame your shots well with the best composition

Adjust the best editing effects to make food pictures looking more realistic and stunning.

Using software like Adobe Lightroom to apply major editing effects and develop the great workflow.

Share and export photos with quality settings and good dimensions.

Using social media when it comes to gain exposure for your creations.
What will you need?
This course has been designed to accommodate all levels of equipment you have. Yet, if you are using a professional DSLR or even an iPhone, you can enjoy the largest value with this course.

Any type of camera, i.e. point and shoot, DSLR or even a smartphone, can work with this course.

It is recommended to use Lightroom 4 or higher for PC or Mac. You can start with a free trial if you don't have one.
Why TGC India?
TGC India offers specialized courses to cover all photography genres from basic to advanced level of photography. It is true that seeing a subject and capturing it on camera is natural in an aspiring photographer.
At TGC India, we have the advanced level of expertise in Photography work for many years and we research in providing photography training so we can impart inspiration in our students, along with basic knowledge of camera work and various other processes covered in photography.
We have been offering photography training for many years. We have professional photographers as our faculties who are well versed in this field. We have developed our courses in different modules so you can become a Professional Photographer.
Contact Us