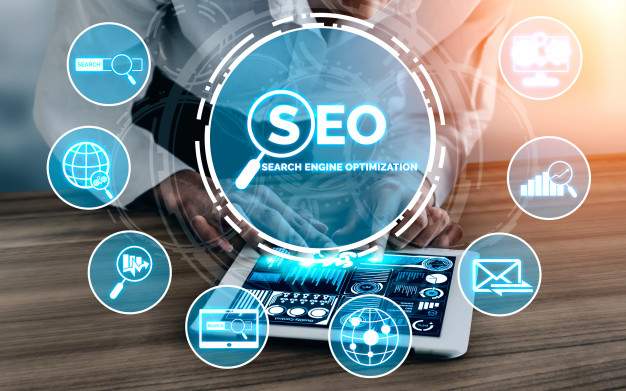 welcome
We are all aware of the fact that good SEO is always behind higher rankings of a website. The obvious question here is, what do you mean by good SEO? Google and other search engines keep on changing their algorithms and protocols for ranking businesses. Good SEO means following the latest protocols and algorithms. To ensure your company ranks higher, you must be aware of the latest SEO updates.
SEO is a dynamic sector, so you have to keep yourselves abreast of the latest trends. Let us quickly go through the first algorithm update of the year 2020 by Google.
A broad core update: This is an upgrade to the overall Google algorithm. The search engine giant finds it easier to understand various search queries of the users. Google never targets any particular niche site or ranking signals like quality. These updates do not help in doing anything with the changes to improve the rankings. The organisations have to focus on creating great content, sending various social signals and building the backlinks. In this way, the algorithms change, many times in a year. The broad core updates are meant for incorporating the various new features into the algorithms. This is how various sites are ranked.
BERT Update: BERT stands for Bidirectional Encoder Representations from Transformers. It is Google's network-based technology for NLP or Natural Language Processing. BERT is useful in understanding the context of words and the nuances in all kinds of searches. It also helps in bettering those queries, with more relevant search results.
Site diversity Update: The motive of this update is to restrict the total number of domains which appear with a large number of URLs in the Search Engine Result Pages. Google launched this update to reduce the multiple numbers of site listings in the search results. It implies that there will be a maximum of 2 pages from a single website.
Maverick Update:  Named by Brett Tabke from Webmaster's World, Maverick Update was developed to respond to any significant change in the search result and the traffic generated. It is one of the many small changes that Google conducts on a routine basis every year.
Google Mobile Speed Update: The mobile speed update page was rolled out by Google to make sure that the page speed becomes one of the determining factors in ranking. If you have a slow mobile site and you witness less traffic from Google, as per Google Search Console, you will understand that it is due to the slow speed.
The lockdown has affected businesses of all kinds. Business owners are desperately trying to come up with unique solutions and services to survive the economic losses they have already suffered. At such a point in time, if you have a website, you would want to rank higher and make a more significant number of people aware of your business.
Let us go through some simple steps to help the visitors with their organic search performance, especially during this lockdown:
Brewing fresh content: The old material can be written in a fresh manner. This will help in leveraging the situation. If your content can address or talk about the present issues the world is facing, and how you can address them, people will connect better. Search engines also favor fresh content and rank them higher. Google has made some recent announcements on Expertise, Authority and Trustworthiness or EAT. Whenever you are updating your content, keep all these things in mind.
Keyword research: In a trying situation like this, people have too many questions to ask. This offers some of the best content opportunities. Consider all the real-world events, make the relevant keyword search and create content.
Improve the user experience: Readers are always short in patience, as well as time. The experience you render to your visitors will make your interactions with your customers even better.
For guaranteeing the fact that you work with a company who updates the business with all the latest SEO guidelines, look forward to TGC India, a name par excellence.

Contact Us